Rock Band 4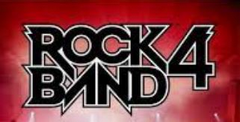 Download Rock Band 4 and become a rock star in this exciting music game! Grab your friends and jam together on guitar, bass, drums, and vocals, playing along to a massive library of hit songs. With Rock Band 4, you can live out your rock 'n' roll fantasies! Play now!
Rock Band 4, the latest installment in the beloved music rhythm game franchise, brings the joy of performing on stage into players' living rooms. With its impressive song library, refined gameplay mechanics, and a strong emphasis on social interaction, Rock Band 4 offers a thrilling and immersive experience for solo players and groups of aspiring rock stars.
However, the popularity of music games has recently waned since the giant influx of repetitive games across different franchises. Could Rock Band 4 finally be the title that becomes tiresome after the relatively same title was distributed in a short time frame? We'll have to strap on our instruments again to find out!
Four-Piece Band
Well, it doesn't seem like experience is waning as soon as you fire up the game. One of the standout features of Rock Band 4 is its extensive song catalog. With various genres and decades represented, players can choose from impressive tracks from renowned artists. Whether you're a fan of classic rock, alternative, metal, or pop, there's a song for everyone. The game's backward compatibility also allows players to import songs from previous Rock Band] titles, ensuring a vast and ever-expanding music library.
The gameplay mechanics of Rock Band 4 have been refined to perfection. With its accessible and intuitive controls, players can quickly grasp the basics of playing guitar, bass, drums, or singing. The game strikes an outstanding balance between simplicity for newcomers and depth for more experienced players. Adding freestyle solos and dynamic drum fills adds a new layer of creativity and personal expression, allowing players to put their spin on their favorite tracks.
Social interaction is at the heart of Rock Band 4's experience. The game supports local multiplayer and online play, enabling players to join forces with friends or connect with a global community of music enthusiasts. Playing together as a band, coordinating instrument parts, and achieving that perfect performance is immensely satisfying.
Rock Band 4's presentation is polished and visually appealing. The on-screen performances are accompanied by vibrant and dynamic stage visuals, creating an authentic concert atmosphere. The character models are detailed and customizable, allowing players to develop their unique rock star persona. While the graphics may not push the limits of current-generation consoles, they effectively serve their purpose and contribute to the game's immersive experience.
Rock 'n' Roll Hall of Fame
Admittedly, it's surprising that Rock Band 4 hasn't dropped the ball at all in providing an excellent music game experience. Compared to its counterpart Guitar Hero Live, the former title has developed a more progressive, user-defined set of mechanics that promotes social gameplay and creative expression.
8
Rock Band 4 is a triumphant return to the stage, delivering an immersive and enjoyable music rhythm game experience. While the pricing model may be a consideration for some, the game's dedication to backward compatibility and its ability to create memorable moments of musical performance make it a worthy addition to any music game enthusiast's collection.
Round-Up - Pros & Cons
Pros:
A music game refined on user feedback from previous entries
More immersive than ever before
Highly accessible for players of any skill level
Cons:
Pricing decisions are questionable
Major acts missing from the song roster
Download Rock Band 4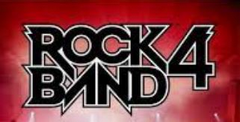 System requirements:
PC compatible
Operating systems: Windows 10/Windows 8/Windows 7/2000/Vista/WinXP
Game Reviews
Some game genres are outstanding by how much replayability they offer, whether it is for all the content they offer, or just for the main experience of the gameplay itself. Rhythm games are among the top of the list on that, especially since they can be so competitive and great to play with friends. The game we're talking about today is made to be enjoyed in a group, and they actually encourage you to bring a band of friends to play it, quite literally. Rock Band 4 is a game developed by Harmonix, and it's one of the biggest entries in the franchise. So what is it all about and is there something that makes it stand out from the rest of the rhythm games of its time? Well, let's talk about it!
About the game
One way or another, karaoke games and derivatives aside, music titles managed to fill a void for millions of gamers who saw in their guitars and instruments, a new scenario in which to enjoy playing their favorite songs. Yes, video games focused on music are nothing new, and they have been swarming around the different consoles and machines that have been coming and going from the homes of fans for decades.
If you have played the previous 'Rock Band', what you will find here is exactly the same but running on more modern machines as well as the Xbox One and PlayStation 4. You could say that this is a migration or passing delivery as if it were the first title of all but with the lesson learned.
But in case you've never played any of the Rock Band, we'll quickly explain what these games are all about. So the main stars of the game, apart from the players, are the peripherals that make this experience what it is. In Rock Band, there's a set of musical instrument-like controllers that are made just for the game, even though technically they'd work for any of the games in the series as well as for the Guitar Hero franchise.
Using these instruments, you'll be able to play some of your favorite songs in a very varied playlist that can be expanded through DLC. You'll need to play the right chords and notes, as well as play the right part of the drums in the rhythm of the song and as the notes fall. And of course, you'll also be able to sing with the included mic. Going beyond mere karaoke, you'll also have to follow the right notes.
What's new?
If you have played the previous 'Rock Band', what you will find here is exactly the same but running on current machines. You could say that this is a migration or pass-through installment as if it were the first title of all but with the lesson learned.
What it does debut is a special emphasis on improvisation that expands on some of the flirtations we had begun to see in the past. Within our limitations, having only five buttons on the upper frets and as many on the lower frets, the game allows us to carry out impressive guitar plucking if we get the style and tempo right in the sections where we are allowed to improvise.
Review: 8/10
Rock Band 4 is a very conservative fourth installment. The additions to Rock Band 4, while not particularly groundbreaking, work perfectly.
8
The entrance of improvisation and solos, although they can be considered trivial and somewhat mundane seen from the outside, fit perfectly within the musical mechanics of the title, serving as an escape valve for a game that is usually very marked and direct in terms of rhythm.
Pros:
Interesting new mechanics
As fun as usual
Great group game
Cons:
Small playlist
Fairly unknown titles
See Also
Viewing games 1 to 8