Guitar Hero: Metallica
Download Guitar Hero: Metallica and shred your way through iconic Metallica hits! Master the guitar, bass, drums, and vocals to prove your rock prowess in this epic rhythm game. Are you ready to rock? Play now!
Guitar hero has been a music gamer's favorite game of all time. For some, Guitar Hero: Metallica is a game that was made for this series of Guitar Hero. The game will offer you, the fans both great music and so much more that you will appreciate for not only being a music fan but being a Metallic fan. In this review, we will be looking at why you should buy this masterpiece of a game and why it is a game the breaths fresh life into the Guitar Hero series.
What the game has to offer
So, for some, this a game that has been long-awaited. I am sure that if you are serious about playing and collecting all the Guitar Hero's then this game will have been bought way before you even have looked at this game. Just like the game Guitar Hero: Aerosmith, this is a full-band game, these games even share similar aspects with each other. This game covers bass, drums, and vocals so you can be sure that there is something for everyone here.
The game has over 25 songs of Metallica, well to be exact it has 28 songs from then and then a further 21 songs from other artists that either inspired to Metallica or was inspired by Metallica. This includes another artist like Queen for example. There are all the major hits on this game by Metallica so you can be sure that you will play all your favorites. However, there are some songs that are not on here that you may notice but were in Rock Band. This could be due to the fact the company did not want to repeat songs and licensing issues. The game presentation is mind-blowing great.
Gameplay
There are little details that you would like such as James moving his head up and down and talking to the crowd. For the true hardcore fans of Metallica, you can see things like facts about songs, the inspiration of the songs and lyrics, things that happened on tour, and backstage access to other tours. As for the gameplay, well this is Guitar Hero, so the gameplay is pretty much the same here. You do get a new expert mode on the drummers' area which allows you to use a double bass. And there is a variety of venues that you can choose from to set the scene. It is worth noting that you will only be able to use Death Magnet as the only DLC package with this game. All other DLCs will not work with this version of Guitar Hero. A bit of a bummer really.
My review
To be perfectly honest, I am not a huge music head or even a music game player. If that is what you call people that play music games. However, saying that, I did enjoy the game. It brings an atmosphere like no other music game that I have played.
There is a huge variety of songs to choose from that will allow you to choose from. 25 tracks from Metallica and then some sweet features from other artists as well. It is a bit of a shame that the DLCs from other games (other guitar hero games) will not be compatible with this one, but I guess we cannot have it all. I would say that if you are a huge music game player, you will really enjoy this. Especially if you are into metal music and even better if you are a huge fan of Metallica.
8
Out of 10, and this is coming from someone who is not a huge music game player, I would say it is at least an 8. This game screams out for those who are vocalists, drummers, basses, and of course guitarists.
Pros
Fan-favorite games
Covers a lot of music, both from the Metallica band and other artists
Great gameplay content (backstage, lyrics, and fun facts)
Cons
Not being able to share DLCs from other Guitar Hero games
Download Guitar Hero: Metallica
System requirements:
PC compatible
Operating systems: Windows 10/Windows 8/Windows 7/2000/Vista/WinXP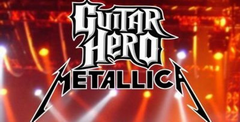 System requirements:
PC compatible
Operating systems: Windows 10/Windows 8/Windows 7/2000/Vista/WinXP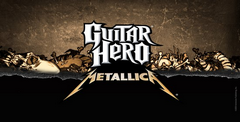 System requirements:
PC compatible
Operating systems: Windows 10/Windows 8/Windows 7/2000/Vista/WinXP
Playstation 3 Screenshots
Playstation 2 Screenshots
See Also
Viewing games 1 to 7