School of Lust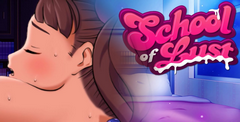 Click the "Install Game" button to initiate the free file download and get compact download launcher. Locate the executable file in your local folder and begin the launcher to install your desired game.
For many, attending university is a really stressful time. It's a time in many people's life where they realise who they are, come of age and leave their childhood behind. It's a time period where you'll have to balance intense studies with new relationships and a multitude of new and interesting activities which you can take part in. So imagine all this stress, then there's the caveat of attending one of the most prestigious colleges in the country. Oh, and it's also an all-girls school into the bargain. If university wasn't a coming of age story for you, then this one sure will be. This is School of Lust.
Unique art style
The game toes the line between a conventional Japanese anime and a cutesy pastel-shaded cartoon very well. To the point that it's arguable that this title has an art style that is completely unique, or at the very least, a very competent hybrid of the two schools. The character models are simple manga style hand-drawn figures which sweep over the gameplay in a very slick overlay that's very easy on the eyes.
Then the core gameplay is presented from a top-down perspective which is reminiscent of classic JRPG games such as the early Final Fantasy games, Chrono Trigger or EarthBound. The visuals aren't quite as refined as the tiles mentioned here but they are more than serviceable. It reminds us of a Pokemon ROM hack where an engine has been used and some assets have been added to suit the story. It's a compelling look that works for this title.
Lots on offer
The game in its current state has a handful of core characters, six key locations with several subsections, a total of fifty quests to complete and fifty-three memories to collect which are of a graphic nature. This shows just how much is on offer for the player with lots to complete, multiple areas to explore and a series of memories of sexual encounters that can be replayed at any time, which is a nice touch.
The core gameplay is very similar to the aforementioned JRPGS in terms of movement and interacting with other objects and individuals. Though, this is about as complex as the game gets in this regard. It's a game that lets its narrative do the talking and thankfully, the narrative delivers.
A story suited for English class
This game's storyline is actually fantastically put together. Not only is there a tonne of it to get your teeth stuck into but each quest is well written and pace brilliantly. The characters are well written and the motives and personalities of these characters are always clear to the player. The story starts slow, adds intensifying snippets to keep the player motivated and ramps up to an exciting finish.
This finish will depend on the actions that the player chooses throughout the run, with the title offering multiple endings based on your choices throughout. It's a game that puts the player in the driver's seat and lets you take charge of your own uni adventure.
The Best Days of Your Life
School of Lust is a game that really showcases what can be done with a bit of time and effort within the adult gaming genre. This type of game has often been touted as nothing more than visual novels with little substance, hardly any gaming to be had and a source of mindless, poorly written narrative and sex scenes. In most cases, this isn't too far from the truth but for this game, it's nowhere near the case.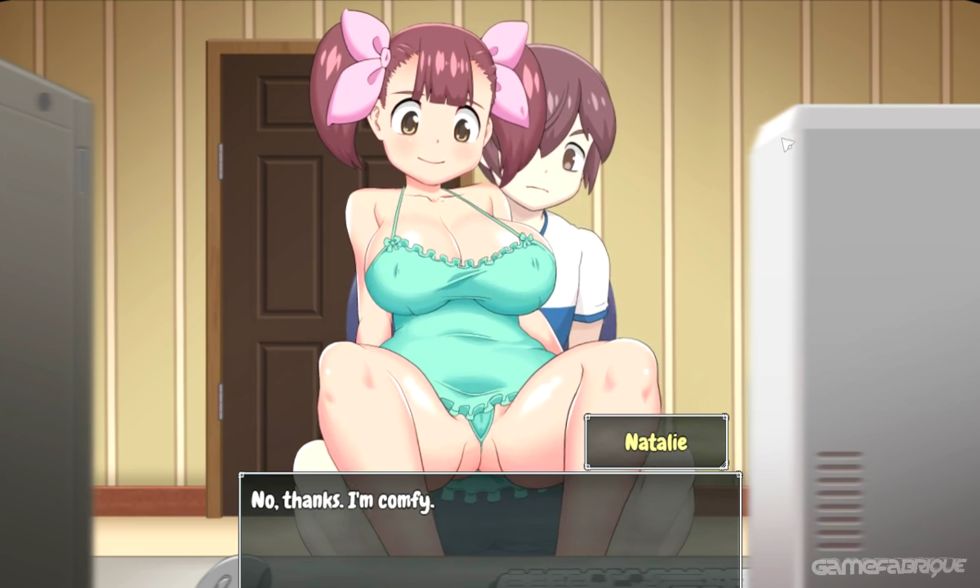 9
This one offers great art work, well-written dialogue, solid pacing, decent gameplay mechanics, well-incorporated sex scenes, a memory bank where you can go back to treasured scenes and a wealth of lovable and relatable characters. Is it a gaming masterclass? In a word, no. However, when judged against what is available within this genre, this is one of the games that shines above the rest. So if you want a great adult gaming experience, look no further.
Pros
Wonderful art style and sound design
Great story that is well-paced
Well incorporated sex scenes
JRPG style works well
Cons
Animated style over a realistic one, not for everyone.
Download School of Lust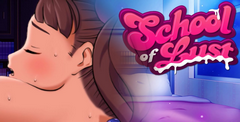 Minimal System Requirements:
OS: Windows 7
CPU: 2GHz - Dual Core
RAM: 2 GB
HDD: 1,46 GB free
System Requirements:
OS: Windows 8,10
CPU: 2GHz - Dual Core
RAM: 4 GB
HDD: 1,46 GB free
Game Reviews
I have to say that School of Lust is one of the most ambitious lewd games that I have ever played. It is a real mixture of styles containing RPG gameplay and visual novel elements too that help move the story and give you branching paths to go on. It is free to play, but the game is so good, I do think these guys deserve to be thrown a few bucks on their Patreon if you have fun with it as they have worked really hard on this and made something pretty damn special. You can play the game in a browser or you can download it directly to your PC.
A New School, A New Adventure
I was surprised by how much I got into the story of School of Lust. The game has you playing as an 18 year old dude who is very smart. You have been transferred to a very prestigious school that is called Harford and things are looking good.
Well, you soon realize that this is a school for girls and that there are some seriously strange things going on. Why is there a dungeon? Why do the girls go wild with lust when they are down there? And why were you really transferred here? There are different endings and in all, I thought that the story was a lot of fun.
The Binding Of Zelda
The people who make School of Lust say that they drew inspiration from The Binding of Isacc for the combat and I get that. You have different styles of combat; one is like a clicker system where you have to click as fast as you can and the other is a more traditional combat system that is similar to what The Binding of Isaac offered. Combat is actually optional, but if you do not partake in it, you never find out what the deal with this dungeon is.
The game has a retro, almost Link to the Past feel to it the way you wander around. You are free to play the game the way you want. If you want to make some money you can blow off class and go to work. You can decide to knuckle down and focus on your studies or you can just chat with the girls. There are many different stats that you can improve and it is tricky trying to balance them as sticking with one can often lead to you neglecting others.
I See You, Baby!
The presentation of School of Lust is just outstanding! Seriously, this game is amazing to look at. The character models look amazing and there are a ton of sex scenes in the game and many of them will give you various choices of what you want to say, do, and how you want to finish. I was very impressed that these also had animation too which is just awesome.
The "gameplay" portions of School of Lust are done in that standard top down old-school RPG style and it works great. They really tried their best to make this school (and dungeon) feel unique and in all, I have to say I liked what they did with the visuals in every aspect of this game.
9
I have to say that this is one of the best lewd RPGs that I have had the pleasure to play. Everything about the game is done very, very well and I am having a real hard time thinking of any major problems that I had with the game. It has a solid story; interesting characters and it has some fantastic sex scenes too! It pretty much ticks all of the boxes for what you would want in a lewd game.
Pros:
The game has some great sex scenes
It has quite a lot of animation
The whole game looks fantastic
You can play this without spending any money
Cons:
The browser version does not offer you as easy a way to save your game
It does have some rather slow loading times
See Also
Viewing games 1 to 8