Sensible World of Soccer '96/'97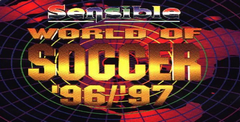 Click the "Install Game" button to initiate the free file download and get compact download launcher. Locate the executable file in your local folder and begin the launcher to install your desired game.
I'll resist the temptation to hark on about the old days when everybody owned an Amiga and loved Sensible Soccer to bits. Instead, I'll go with the flow and repeat how the pc conversion was never quite as good. It always seemed to run too fast, but it was still extremely playable and totally addictive, especially in two-player mode.
Cut to soft focus. Soft music (Burt Bacharach maybe). Soft narration wafts in... Come the end of press week, many a happy hour would be spent jostling and arguing over who was the best at Sensi chez Zone. Tempers would flare, expletives would fly about and large sums of money would inevitably change hands. In fact, if my memory serves me correctly, Paul Lakin still owes Patrick around $300 (they used to play double or quits) and Duncan still has a small scar on his arm after someone pushed him to the ground after losing 2-nil in the final of our weekly tournament. Thems were the days.
But back to the harsh reality of 1996 and SWOS 96/97. Well, to put it bluntly it's basically the same game as the last version, but with a few new features.
The control system has changed (though you'd hardly notice) so you can now make passes with after touch (couldn't you always do this?) and your pint-sized squad will now perform stationary headers. There's a hew training mode that allows you to try out new tactics with your a and b teams, and if you feel you're up to it you can now opt to become an international manager and select your own squad for major tournaments, such as the European Championship or World Cup.
As well as completely new and updated stats for every team (and they are very up to date. Hinchcliffe is in the England squad, as is Ian Walker, but sadly no Ian Wright), each player also has his top three skills now displayed beside him on the team selection screen to help you pick your strongest team. There's also a new scout feature which allows you to watch individual players on other teams to assess their performances and a few cosmetic enhancements such as new rendered sequences, revolving advertising hoarding and animated crowds.
Too good to notice...
To be honest, if I didn't have a list of the ten Cnew features' in front of me, I wouldn't have noticed more than half of them. In this respect SWOS 96/97 is more of a Ctweak disc' than a full-on upgrade, though this is reflected in the price (see boxout). It still plays well and it makes a refreshing change to be able to pick it up and just play it without wading through a manual of 30-odd different button moves (as with FIFA) or constantly fighting with the ai and resetting your player selection every time you play (as with Actua).
It still has its faults, however. The player ai is the same as ever and therefore not without problems (players still run behind the goal and the keepers are sometimes bloody superhuman) and however much you loved the graphical minimalism, you can't help thinking it looks a little dated when compared to the recent efforts from EA Sports and Gremlin. The management feature is a worthy distraction, but still nowhere near as complex or intense as CM2 or USM2.
Whichever way you look at it, it remains one of the most playable football games ever released, and incredibly addictive. If you already own a version of Sensi (and the chances are you do), 30 quid for what are essentially a few tweaks is asking a lot. But if you're looking for an iiistantly playable footie game, you could do a lot worse. As for the future, let's hope Sensible finally force themselves to let go and move on to improving the graphics without losing everything that made the original game so great.
Download Sensible World of Soccer '96/'97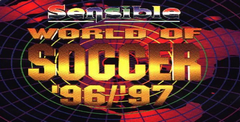 System requirements:
PC compatible
Operating systems: Windows 10/Windows 8/Windows 7/2000/Vista/WinXP
See Also
Viewing games 1 to 3