Shin Megami Tensei V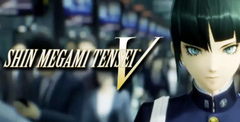 Download Shin Megami Tensei V and experience the gripping world of demons and gods! Shape your destiny, forge alliances, and fight for survival in this epic, post-apocalyptic RPG. Embrace the chaos and face the darkness – play now!
When it comes to this game you really know what you are getting since it is the fifth game in the series. Even though the game has yet to be released officially, we have been seeing videos and pictures of the game all the way back to the start of January 2017. This means that the game is now over four years in the making! If you have never heard or played the first four games in the series, then let us fill you in on the storyline real quick.
This game is a role-playing game that takes place in modern day Japan. More specifically, this video game is set in Tokyo and even though it is modern day Japan there are still some pretty unique and magical elements to this game. This includes the power to fuse demons but the game has a much larger meaning.
The developers intended this game to serve as a way for people to overcome their fears and demons of the modern day, things such as problems at home and overall fear of death. There are many ways to do this, but this video game is taking a head on approach to tackling these fears once and for all.
What is the Timeline of this Game?
As we previously mentioned it was first teased in the Nintendo Switch announcement back in January 2017. That was simply a teaser trailer and it was really then that the development for the game had begun. It was not until February of 2018 that the game was said to have entered full scale development. From there the developer and publisher company Atlus really went silent until they emerged from the shadows in 2019 to say that they were still developing the game. A more official trailer and announcement was made again in July 2020 which simply stated that the game would be released in late 2021.
Personal Rating
Since the game is still in development we are giving our personal rating on the previous Shin Megami Tensei games in the series. They all have a pretty unique story and it is difficult for us to wrap our head around how fusing demons correlates to any sort of fear outside the game.
It also does not make sense since the games are always set in the modern day times instead of simply moving the game into a futuristic sense. For this confusing story we give it a rating of 7/10.
7
Despite what may make for an interesting story we still suggest that you give this game a try whenever it comes out later this year.
Pros:
Positive Reviews
Continuation of a Long Dynasty
Reliable Company
Cons:
Confusing Story Mode
Unrealistic Plot
Unable to Play for Now
Download Shin Megami Tensei V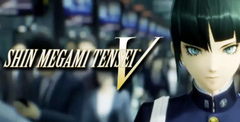 System requirements:
PC compatible
Operating systems: Windows 10/Windows 8/Windows 7/2000/Vista/WinXP
Nintendo Switch Screenshots
See Also
Viewing games 1 to 8