Tales Of Zestiria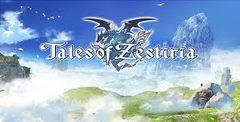 Click the "Install Game" button to initiate the free file download and get compact download launcher. Locate the executable file in your local folder and begin the launcher to install your desired game.
There's hardly anything unique about Tales of Zestiria; the long-running Tales series has become one of the big names in the RPG genre, and Zestiria follows its basic formula to a T. However, Zestiria's charming cast helps a great deal with how effective the game presents its simple plot.
Hidden beneath its archaic tutorials and clunky UI, there's a decent RPG experience that can be enjoyed by both newcomers and Tales veterans. That said, is the effort to understand Zestiria's overcomplicated gameplay mechanics worth it, or are you better off looking at other RPGs? Let's find out.
A Neverending Tale
Tales of Zestiria is the fifteenth entry in the Tales franchise. Much like Final Fantasy, there's little to no continuity between these games, meaning that you won't feel lost with the game's plot if you haven't played any of the previous entries.
The plot follows Sorey, a young man who travels the land of Glenwood, looking for a way to stop the Hellion threat: a race of creatures that are born from negative emotions. The story follows many of the classic genre conventions we've seen in games like Dragon Quest VI: a chosen one must fight the bad guys to free their kingdom, allied by a ragtag group of heroes that join his party along the way.
While the story here might not present anything new for the genre, Tales of Zestiria's charming characters will keep you entertained along the journey to save Glenwood. Also worth mentioning is that the game has full voice acting, giving these characters an extra layer of charisma.
Basics of RPG
The Tales series is popular for its Linear Motion Battle System, its own take on the classic RPG combat system. This system has been revamped for Zestiria: unlike previous entries, the combat here looks similar to Xenoblade Chronicles, with the exploration and combat modes changing seamlessly.
If you simply can't stand random encounters, Tales of Zestiria has got you covered. The seamless combat also helps making exploration feel more fluid than before, without those pesky combat interruptions getting in the way of traveling.
There are two types of characters in Tales of Zestiria: humans and Seraphs. Humans specialize in melee combat, with special skills that boost their close-quarters attacks. Meanwhile, Seraphs are ranged fighters, using their skills (called "artes") to attack from afar.
Even though the combat isn't particularly deep or complicated, the in-game tutorials do a terrible job explaining the basics of Tales of Zestiria. Like many other RPG games, you'll be better off just ignoring these tutorials and getting accustomed to the game by playing it.
Visuals and Music
An integral part of Tales of Zestiria can be found in its visual design. The Tales series is well-known for its anime aesthetic, and Zestiria isn't any different. The game's presentation, however, can feel a bit lackluster, with some ugly textures found all over the game's map.
Character design is decent enough: their models look more restrained than those seen in Kingdom Hearts or any other Tetsuya Nomura game. This is the type of anime game that you can enjoy if you dislike outrageous hairstyles and leather clothing.
The music, composed by Motoi Sakuraba and Go Shiina, works exceptionally well with the game's atmosphere, and so does the main theme, composed by Superfly.
7
Tales of Zestiria is a classic RPG that doesn't take any risks but ends up being a perfectly serviceable experience nonetheless. Some of its plot elements might be borderline cliched, but if you're looking for a simple RPG to sink some hours in, Tales of Zestiria might be the game you were looking for.
Pros:
Charming characters
Good voice acting
Captivating score
Cons:
Uninteresting plot
Archaic tutorials
Confusing map design
Download Tales Of Zestiria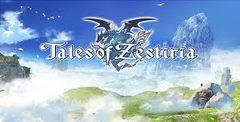 System requirements:
PC compatible
Operating systems: Windows 10/Windows 8/Windows 7/2000/Vista/WinXP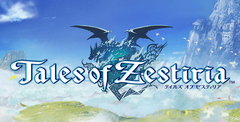 System requirements:
PC compatible
Operating systems: Windows 10/Windows 8/Windows 7/2000/Vista/WinXP
Playstation 3 Screenshots
Similar Games
Viewing games 1 to 7