Ship Simulator Extremes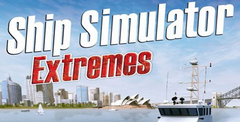 When You Imagine pursuing a career in games journalism, you take on board the fact you might be writing about games you have no interest in and then having to fake it to both the readers and the developers. This is what I thought I'd have to do with Ship Simulator Extremes, a game about sailing, ships and water - none of which I'm at all interested in. Another thing about the games industry is that sometimes you find things that you think you'll hate that turn out to be mind-blowingly cool.
Like Ship Simulator Extremes, in fact. So "mind-blowingly cool" is a bit over the top, but the fact you can sail an Is ultra-realistic recreation of the Titanic around a sea full of icebergs is more than enough to pique our curiosity. Indeed, this is just one of many features that push the game from cheerful eccentricity into potential greatness.
The basics are all there, of course, thanks to a rock-solid simulation engine that's so comprehensive the US Navy uses it for navigation training. This new edition in the long-running series may be pushing things into the realms of fun, but in no ways are corners being cut or ridiculous compromises being made. For the aficionado, all the hardcore elements are in place, but for other people, the game's also got some more fun elements.
Life On The Waves
For example, there's going to be full-on storylines and event-driven campaigns. Add to this a whole raft of interesting features, like co-operative multiplayer missions, Greenpeace missions to save whales from despicable hunters, a big-time editor suite and stunt courses! Yes, stunt courses. You even get to walk around on the deck and in your ship, where the crew get busy with their work as you stare at them.
There's even a stealth mission, where you have to locate and photograph a top-secret facility. This and many of the other scenarios are based on real events, with (natch) the real ships available to sail about in, including a Greenpeace vessel that haven't even been put out to sea yet (the Rainbow Warrior 3, to be precise). And, of course, there will be hundreds of other vessels to sail about in as well, like mammoth tankers, hovercraft, coastguard cutters, tugboats, cruise liners and powerboats (for the previously mentioned stunt tracks, no doubt).
What VSTEP are trying to do is open things up to a wider audience, and, if you judge me as being representative of said audience, they may well have succeeded at already. It's still just sailing though, and as such runs the risk of being one of those games people go "that sounds great!" about, but then never buy or play. What is certain is that it's at the very forefront of simulation games, demonstrating what can be done when effort and dedication is put into a project. And for that, let's hope it makes a big splash when it comes out in June this year.
Download Ship Simulator Extremes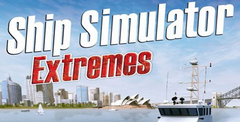 System requirements:
PC compatible
Operating systems: Windows 10/Windows 8/Windows 7/2000/Vista/WinXP
Similar Games
Viewing games 1 to 10