Stunt GP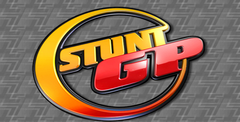 Click the "Install Game" button to initiate the file download and get compact download launcher. Locate the executable file in your local folder and begin the launcher to install your desired game.
Considering how popular racing games are, it's almost baffling that RC car games are as rare as they are. Enter Stunt GP, an entertaining but flawed game that features tiny radio-controlled cars racing across small-scale tracks.
Thrillseekers beware
Racing in Stunt GP takes place in complex courses that feature lots of obstacles and ramps for your RC cars to jump and pull-off acrobatics. The track designs are the best this game has to offer: not only is it fun to race across the courses, the setting for the tracks are also varied and interesting. You'll be racing from the suburbs all the way to feudal Japan.
Also varied is the game's selection of vehicles, which is divided into four different categories, according to the vehicle's specs. Wild Wheels have a superior grip on the road, Aero Blasters excel in acrobatics, and the Speed Demons are the fastest cars on the track. A fourth special category is the Team Specials, a selection of odd or eccentric vehicles that don't fit in any particular category.
The game's trick system feels like an afterthought, and it can even get in the way of the racing from time to time. Pulling off stunts usually breaks the pace of the race, and it doesn't help that the usually responsive controls aren't as good when your vehicle is airborne.
Straight to the point
Stunt GP has a modest selection of modes to choose from. Players can choose from the classic Arcade, Exhibition, and Time Trial modes. Additionally, there's also a Stunt Challenge and Championship modes. These last two modes add some interesting gameplay elements to the mix, as they focus on a bit more than just racing.
Arcade mode is the key to unlock new content, such as cars to use in the other modes. The most entertaining mode of the bunch is Championship – a mode where players race a full 20-race season, tuning their vehicles in between races.
Not as fast or pretty
Graphically speaking, the game isn't nice-looking at all, nor does it run well either. Vehicles look drab and their models aren't as varied as they could be, even though there are only 20 cars to choose from.
Although the controls are responsive enough, the game feels sluggish, especially when compared to similar games, like Re-Volt. As we mentioned before, stunts are the worst part of the game. The acrobatics aren't fun or useful enough to justify their inclusion in the game, making the races feel even slower.
Stunt GP is a small game with big ambitions, and in the end, it's serviceable enough for a quick playthrough. With that being said, the gameplay feels decidedly "not fun" – the tacky inclusion of a half-baked stunt mechanic and the repetitive Arcade mode will have you done with the game before you unlock every vehicle.
7
With so many other (better) options out there, it's hard to justify Stunt GP's existence. At the very least, if you're a fan of RC cars and arcade-style racing games, then you might get some enjoyment out of the lots of content that Stunt GP has to offer.
Pros:
Interesting and diverse tracks
Tight driving controls
Unlocking the vehicles can be fun
Cons:
Drab visuals
Unrefined stunt mode
Steep learning curve for some of the game's mechanics
Download Stunt GP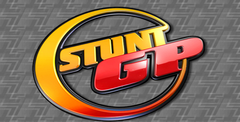 System requirements:
PC compatible
Operating systems: Windows 10/Windows 8/Windows 7/2000/Vista/WinXP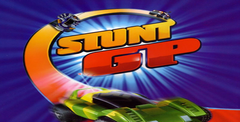 System requirements:
PC compatible
Operating systems: Windows 10/Windows 8/Windows 7/2000/Vista/WinXP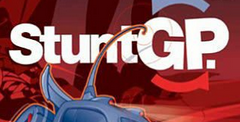 System requirements:
PC compatible
Operating systems: Windows 10/Windows 8/Windows 7/2000/Vista/WinXP
Game Reviews
The gaming industry is going to hell in a hand-basket and people wonder why. Could it have something to do with the large number of mediocre games being thrown at an unsuspecting public? Oh look, here's one now, from Team 17 of all people, a rare non-Womrs-based release from a developer that has spent the last five years squeezing every inch of flesh out if its only vaguely original idea. The inventor of that game never needs to work again, while those behind Stunt GP might be advised to consider a career change. Battery-powered buggies racing over a series of looping tracks with credits awarded for performing stunts. Said credits can then be used between races to purchase upgrades for your buggy. Battery power diminishes during each race more so when using turbo - and has to be recharged via a pit stop. So far, so what?
Except... nobody is going to risk race position by performing a barrel roll in the midst of a close encounter, and the stunts are largely performed by accident, providing an annoying distraction. The design of the tracks is such that you spend much of the time in the air, or in a ridiculous loop, during which time control is wrested away from you. Chuck in a stunt course that attempts - and fails - to be a four-wheeled Tony Hawk's and you've got the complete package. Mediocrity in a box.
There's a place for serious racing games, and then there's a place for the fun, free-wheeling games such as Infogrames' Stunt GP. Here, you can defy gravity and conventional racing wisdom with loop-to-loops, crossover tracks and huge jumps while racing in more than eight colorful (and somewhat eclectic) tracks. Variety shouldn't be a concern as there are 16 different RC cars to choose from and a few different game styles that include a nifty Freestyle Stunt Mode. Charge your RC car batteries to race this fall.
Playstation 2 Screenshots
Similar Games
Viewing games 1 to 12