Trivial Pursuit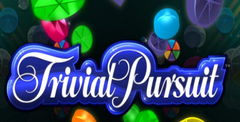 Click the "Install Game" button to initiate the free file download and get compact download launcher. Locate the executable file in your local folder and begin the launcher to install your desired game.
When it comes to trivia games, its hard to go wrong with some good, old fashioned Trivial Pursuit. The board game was a favorite of mine long before it came onto any game console and was a staple in my household when I was younger. I can still remember staying up especially late on certain nights just to finish a game with my family now and then. Despite its different form in a video game, this adaptation was able to bring out those similar feelings of nostalgia. Unsurprisingly, you're able to play the game in almost exactly the same manner as always, though there are a few fun twists that help keep your attention. Thankfully, though the mechanics are somewhat similar (as a board game video game) to other digitized games like Monopoly and Sorry!, this title stands a just a hair above, managing to have competent AI and a lot of fun questions.
Become a Trivia Master
What can I really say about the core idea of the game? Its still all about being that guy in the room that has the most disposable knowledge. The design of this game stays true to all its predecessors, incorporating all forms of sports, historical, and pop-culture based trivia where anyone can potentially win. Unfortunately, I'm usually not that guy – most of my useless knowledge lies in the realm of other video games. Regardless, there are plenty of new age questions that actually do incorporate some of this knowledge into the categories, certainly much more than past versions have. Setting my knowledge-centric shortcomings aside, I was pleased with the consistent variety among the questions you could receive.
Over the six categories to choose from, there are thousands of different questions that would take you well over 30 games to experience (and that's a lowball number which is still a LOT of Trivial Pursuit to play). My only gripe with the questions is that some of them have a map feature that's incredibly clunky. For instance, you might get a pop-culture question that asks you where someone was born, which is fair, but trying to choose the right place seems like a coin toss even if you know the answer. Its an otherwise small issue that's not too notable.
Play Quickly
In terms of how this game runs, that's another story. While there are several other game modes that come along with Classic (Facts & Friends was a fun way to totally overestimate the knowledge of the people you're playing with), its extremely stutter and the new-age graphics are rough. They can be nice to look at when the screen is static, but once something begins to move or change, it's a bit rough around the edges and actually kind of hurts the eyes.
This really takes away from the natural flow of the game – it almost seems like a better idea to whip out the actual gameboard once everything starts to stutter.
Bottom Line
However, once that passes, I will say it is one of the most fun adaptations of the game. I also can't complain because the best part is that there's nothing to clean up afterwards.
5
A pretty good representation/installment for the Trivial Pursuit series, but nothing special. You should consider giving it a go if you're especially addicted to trivia games.
Pros:
Thousands of Questions
Lots of fun with friends/family
No cleanup
Cons:
Stuttery/laggy
Map function works poorly, results in a lot of wrong answers
Download Trivial Pursuit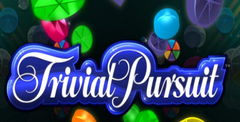 System requirements:
PC compatible
Operating systems: Windows 10/Windows 8/Windows 7/2000/Vista/WinXP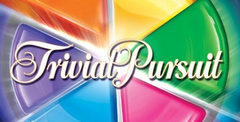 System requirements:
PC compatible
Operating systems: Windows 10/Windows 8/Windows 7/2000/Vista/WinXP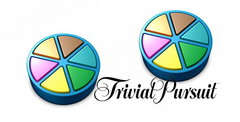 System requirements:
PC compatible
Operating systems: Windows 10/Windows 8/Windows 7/2000/Vista/WinXP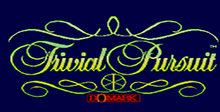 System requirements:
PC compatible
Operating systems: Windows 10/Windows 8/Windows 7/2000/Vista/WinXP
Playstation 3 Screenshots
Playstation 2 Screenshots
Sega Master System Screenshots