VR Golf 96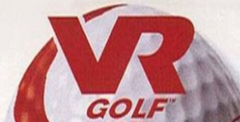 If you're teed off at the weather, you can still enjoy your favorite sport on one of three different formats from Interplay's VR Sports.
They have teamed up with Gremlin Interactive to put together a realistic 3-D golf simulation that features VR Sports' motion capture and Virtual Fieldvision. It's a 3-D-based polygon golf game that allows you to play your shot from any angle. You can even customize your golfing skills.
Game Reviews
Borrowing heavily from PGA Tour '96, VR Golf tees off on two courses with a complete set of clubs, modes, custom players, and other golfing standards. The tight gameplay and copycat controls will be a breeze for PGA pros, but VR Golf really distinguishes itself graphically. Although the motion-captured golfers are pretty ordinary, these courses shine with an immersive 3D feel and unending camera angles. Golfers should keep an eye on this intriguing rookie.
Other games by
Interplay Productions