Viewing games 1 to 7 (of 7 games)


See also:
Runark

A mysterious poaching and smuggling syndicate, operating under the cover name Rendow Animal Protection Organization...

Streets of Rage 2

In Streets of Rage three young vigilante police officers, Axel Stone, Blaze Fielding, and Adam Hunter, destroyed the...
The original martial arts adventure continues - all the hard-hitting arcade action is at your command! Battle your way across the globe with awesome special moves and lethal weapons straight from the arcade! Whether it's a swirling Hurricane Kick or a staggering One Armed Head Butt, you have what it takes to crush ruthless enemies in the Double Dragon adventure of a lifetime! Battle across America, China, Japan and Italy to your ultimate challenge in Egypt!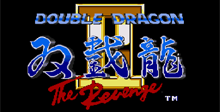 The Double Dragons - Billy and Jimmy Lee - are back to avenge the loss of Marion! In their quest to defeat the evil Shadow Warriors, the martial arts duo are challenged in 9 incredible missions, facing ruthless street gangs, nunchaku-toting ninja a..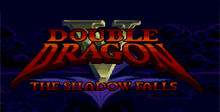 Double Dragon V: The Shadow Falls! Featuring 12 big lightning-fast characters! Four to six special moves for each fighter! Set your own strength, defense and more. Three different fighting modes. Secret moves and codes! Customizable controls. Uniqu..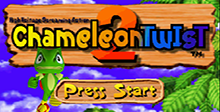 Get in a twist! The chameleon is back! Once again our courageous Chameleon is led into a splendid adventure by the wiley White Rabbit. Using his tongue and his new gadget, a parachute, he can make his way through all the magical worlds, collecting ..