Air Boardin 64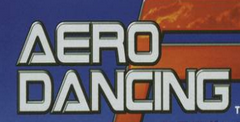 a game by
Human
Genre:
Sports
Platform:
Nintendo 64
Editor Rating:

7

/

10

, based on

2

reviews
Rate this game:
Instead of placing emphasis on winning races like most boarding games do, Air Boardin' places importance on how well you pull off tricks. In Air, you'll perform more than 80 moves with eight different characters and several boards. Score a good grade upon completing a course, and you'll be awarded new levels and riders. You can even duel it out with a friend. In this early version we played, performing tricks was a cinch, but all the characters felt the same. If Indygrabbing and Nose Sliding are your forte. Air Boardin' just might be the ride you've been waiting for.
Game Reviews
Air Boardin' USA pits you in a race against the clock in a series of nonlinear arenas. All you have to do is make sure you get to a checkpoint to extend your time limit, allowing you to rack up more trick points. The best part about all this is that you can do tricks off almost anything, including moving cars! But if you're not careful, you'll wind up under that car instead of pulling a fakie over it. You get four characters to choose from with four more hidden ones who must be unlocked. Each of these characters can select various air boards with differing handling and speed characteristics. You'll race through stunt courses, bizarre caverns and city streets trying to become the No. 1 air boarder.
You perform stunts by moving the analog stick in different directions depending on whether you want to execute a flip or spin. You can also grab your board and hop onto the tops of ramps or even swing from poles to build up speed. A great feature of the game is the ability to perform combos by doing multiple tricks in a row. Unlike most snowboarding games where all that meant was hitting a bunch of buttons while in the air, Air Boardin' allows you to jump onto multiple objects and environments. For example, you can jump on a ramp, then land on an oil barrel, then hop onto a rail and finally do a quick tail grab before you land. You can literally spend hours setting up combos like this, potentially giving this game replay value unseen in similar products.
Nintendo 64/N64 Screenshots