Anarchy Online: Shadowlands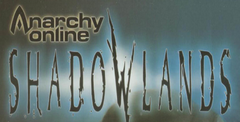 Click the "Install Game" button to initiate the free file download and get compact download launcher. Locate the executable file in your local folder and begin the launcher to install your desired game.
a game by
Funcom
Platform:
PC
Editor Rating:

7

/

10

, based on

1

review,

2

reviews are shown
User Rating:

9.5

/

10

-

4

votes
Rate this game:
See also:
Best MMORPG
Hardcore online gamers, bless their hearts, have created an anomaly entirely of their own making in which they systematically set about destroying whatever entertainment there is to be had in every game they play. They manage this by logging in and dedicating every waking moment to reaching the highest possible level as soon as humanly possible. Minor details such as sleep, food, and personal hygiene are all duly ignored in their dogged determination to be 'the highest' on their server. Then, when their goal is achieved at breathtaking speed, they complain they have nothing to do. How ironic. There are exceptions, of course. There are players who take their time and seek out whatever content is on offer and explore every nook and cranny, enjoying the ride along the way to the top. But generally speaking, this mass race to level X is the norm.
Anarchy Online has a level cap of 200, which is pretty high, even given the speed of levelling in the game. But it matters not whether the level cap is 200 or 2,000 - players will reach it no matter how difficult it may be, and when this happens, for these players at least, it's more or less game over. Enter stage left, Shadowlands.
Brave New World
Shadowlands takes Anarchy Online in many new directions. The random missions generated in Rubi-ka for players who just want to log on for a quick fix still remain, but in Shadowlands, an entirely new system will be in place. A faction tracker will keep tabs on how players stand within their own organisations, and through a long and varied quest path, the best players will be able to unlock Shadowbreeds, gaining immense power as a result. This is the new Anarchy Online endgame, and it's a damned good one in concept.
Static Shock
There are, of course, new dungeons in this expansion, but gone are the slightly ramshackle cut-and-paste missions thrown up by the old random generator. In their place you'll find hand-crafted static dungeons, each with their own theme and design, and each with their own carefully thought-out challenges and rewards.
This is a complete turn-around for Funcom, who must surely be expecting the inevitable comparisons to Everquest with these new static dungeons. But in our opinion it's a giant step in the right direction. Funcom has even recruited the talents of Doom 2 and Quake level designers, which demonstrates the company's commitment to creating dungeons which challenge and surprise.
There are also two new professions, the Shade and the Keeper, who are both connected to a struggle between good and evil to unlock the secrets of an ancient civilisation - which is the general theme of the whole expansion pack. The Keeper is one of the 'good' guys, a fighter with group support skills, while the Shade is a loner more attuned to magic and evil skills. Since both can only be started in the Shadowlands region, choosing one of these classes to make your way through the new playfields once it goes live would seem to make sense.
Visually, while Anarchy Online was undoubtedly a graphical trend-setter when it was released two years ago, it's beginning to look a bit sub-par when compared to games like Asheron's Call 2 and Planetside. To this end, Shadowlands fringe with it a graphics overhaul of considera proportions. Higher polygon corridor the AO graphics engine allows for more detailed landscapes and environments, while a general overhaul on the textures, creating gleaming armour and leathery monster hides, further ups the ante for the visual upgrade.
However, the most interesting thing about Shadowlands at this point, is the fact that the game was originally scheduled to be released at the end of July, but was then put back another month while Funcom worked on the finer details. There was fear that it would slip even further, which goes to show just how committed Funcom is to getting the launch right this time (the bugs, lack of planning and technical blow-ups encountered around AO's initial release led it to being dubbed one of the most botched in MMOG history). Fortunately the development team has just slapped the gold stamp on the code as we go to press and everything looks OK from here. We'll have a full review next issue.
Download Anarchy Online: Shadowlands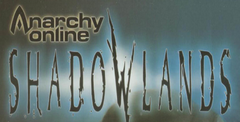 System requirements:
PC compatible
Operating systems: Windows 10/Windows 8/Windows 7/2000/Vista/WinXP
Game Reviews
A new world has been discovered. The world of Rubi Ka, for the most part controlled by the giant conglomerate Omni-Tek, was long ago split into different dimensions by the former masters of the planet. Now, scientists have discovered a way to visit this new, forbidding place. Will the scientific discoverers be able to hold on to their new discovery, or will Omni-Tek devour it? Or will other, more mysterious beings play their hand? Discover the fate of a world in Shadowlands!
Shadowlands, the latest expansion to the impresive Anarchy Online multiplayer experience, adds another layer of depth and richness to the complex, yet promising title. Tons of new items, skills, the new Jobe scientists area, and other options (along with the original game) are rolled into one simple package for hours of sci-fi gaming goodness.
AO's engine has been successfully overhauled, and it shows. While still lagging a bit behind their MMORPG counterparts, AO's graphics are crisper than earlier titles, and seem to allow more options than the previous version. Audio is a mixed bag, but for the most part adds ambience and mood where appropriate. Make sure to keep the control sheet out if you're a neophyte like myself, because there's a lot of different commands you'll need to have on hand before you can become fluent with the AO universe. The connections are crisp, and allow even 56k players to play the game with a minimum of lag and downtime.
With all that it has to offer, AO's crown jewel is, simply, its adherents. Anarchy Online is filled with a plethora of people, all of whom I came in contact with were friendly, willing to assist with any small problem I came in contact with. In fact, the entire gaming experience, other than a few minor grammatical issues in conversations with NPCs and the necessary huge patch downloads, was as close to flawless as I've seen. And another thumbs-up for offering both titles together so as not to gouge the consumer! Recommended to all MMORPG players, especially those looking to learn about multiplayer cooperative games.
See Also
Viewing games 1 to 9