Animal Crossing: Wild World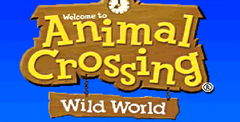 Click the "Install Game" button to initiate the file download and get compact download launcher. Locate the executable file in your local folder and begin the launcher to install your desired game.
Animal Crossing: Wild World for the Nintendo DS was the second game in the series to be released. The original was a massive hit for the Nintendo GameCube and it seemed like the perfect game for the Nintendo DS. At the time, this was a massive and I mean massive hit, the fact we had a game like this that we could play portably blew peoples minds. While the Nintendo 3DS Animal Crossing game would surpass this, what we have here is still a fun time.
Welcome To The Village
If you have played any game in this series or even have just heard about it, you know what the deal is. You have moved to a new village and you want to live your best life. There is no actual story in Animal Crossing: Wild World and you are really free to play the game as you please. While paying off your mortgage, finding all the bugs and fish or even just having a really fancy house might be "goals".
In this game and every other game in the series. The real point of the game is to just live your life, make friends, and have fun. It is the kind of game that can put you in a Zen-like state as you play.
Rolling All Over The World
The way that the map moves in the game is very interesting. Rather than everything being flat, the "world" has a rolling design to it. It is the kind of thing that sounds strange, but it works and I am sure it was the limitations of the size of the Nintendo DS screen as the main reason they did this. It certainly gave Animal Crossing: Wild World a unique look over the GameCube original.
Hey, I Know You!
Many of your favorite villagers are here and that is great. The presentation of the game has a very cute style to it and I love that. The game certainly does not look as good as the GameCube version or the later games and it is lacking in the finer details, but it does have a charm. I would have to say it is the worst looking game in the series, but that does not make it bad.
The sound design is great and I love the various musical numbers that play. There is also a nice amount of ambient noise to the game as well which helps make the world feel like it is alive.
Do What You Want!
As I said there is no actual goal in Animal Crossing: Wild World and you are free to play the game any way that you want. I would love to talk to other villagers, make friends, do things for them as well as relax with some fishing and bug catching. Each time I would fire this game up I would do so with the intent on doing one thing, but end up doing something else.
8.5
I really do think that this is one of the standout games for the Nintendo DS. It was such a massive deal at the time that Nintendo was able to make this happen. It may be a scaled-down version, but Animal Crossing: Wild World is still an Animal Crossing game at heart and a damn fine one too. It is rather basic, but that to me is just part of the game's charms. If you started with the Nintendo Wii or 3DS version of the game you might have a hard time going back to this, but I do think it is worth giving it a chance.
Pros:
It is classic Animal Crossing
It has a ton of charm
Lots of things for you to do
Many of your favorite villagers are here
I liked the rolling world
Cons:
The game is not the prettiest in the series
The later games are better overall
Download Animal Crossing: Wild World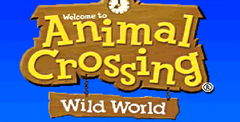 System requirements:
PC compatible
Operating systems: Windows 10/Windows 8/Windows 7/2000/Vista/WinXP
Game Reviews
Walk around town fishing, decorating, and planting fruit trees. It's a town sim, but imagine a town where they gave peace a damn chance. The DS version isn't a wholesale sequel; it mostly adds new characters and locations, plus Wi-Fi Internet multiplayer. Now you and your pals can act all girly together.
If it weren't almost three years since the original came out, this might have been just what the town mayor ordered. But in those years our yearning has become deeper, and this simple rehash feels slightly lacking. You can create your own multiplayer events, like competitive fishing, but they're aren't actually worked into the game. We're also disappointed by AC's use of the touch screen. You still have only the soft keyboard to type--some form of Pictochat would've been perfect here. Still, "There are many, many features in the DS version that weren't in the GC version," says Producer Takashi Tezuka, "so I don't think that anyone will be disappointed."
Other Games by Nintendo EAD