Assassin's Creed: Revelations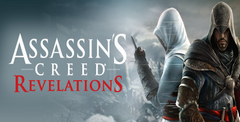 Download Assassin's Creed: Revelations and follow master assassin Ezio Auditore in his final chapter! Uncover hidden secrets, explore stunning locations, and engage in exhilarating parkour and combat in this epic action-adventure. Leap into history and play now!
The eternal conflict between Templars and the Assassin's rages on in Assassin's Creed Revelations. This time, players will get to experience the final chapter in Ezio Auditore da Firenze's history – and what a satisfying conclusion it is.
Traversing the streets of Constantinople might evoke a sense of deja vu for series veterans, but don't let the recycled gameplay fool you. There's a whole new world of possibilities to explore and histories to live in Revelations, even though the series might be showing just a tiny bit of fatigue.
Istanbul? Constantinople? Konstantiniyye?
For his final adventure, Ezio departs from his beloved Italy, embarking on a trip to the multicultural city of Istanbul, or Constantinople, depending on who you ask. This rapidly changing city is the perfect scenario for an Assassin's Creed game, as it shows cultural and societal values clashing in rich detail.
Ezio is now older than in previous games: gone are the assassin's reflexes and youth we saw in the far distant Assassin's Creed II, and now, in his golden year, he remains as deadly as ever.
Revelations is both a sequel and a prequel for the series. Not only will players play through Ezio's last mission – there are also segments that go through some never-before-seen moments in the life of Altair, the hero of the first Assassin's Creed game.
Older and Wiser
Now that he's a Master Assassin, Ezio has a larger arsenal at his disposal. Beyond his trusty hidden blade, Ezio now can use the hook blade, a weapon that also allows players to move around the city faster using ziplines. Considering the massive size of the Ottoman capital, players will definitely make frequent use of said ziplines.
The inclusion of new combat and parkour techniques also makes exploration and combat feel more fluid than before. Unlike Assassin's Creed: Brotherhood and its prequels, there are no horses in Revelations, forcing players to adapt to the new free-running techniques.
Even though there are many new movement options, the core gameplay of the series is beginning to feel somewhat dated. Most missions still rely on the same loop we've seen in previous games. Thankfully, the engaging story and charismatic characters are enough to keep players invested in the game, especially if they are long-time fans of the series.
Seize the City
Assassin's Creed: Revelations also includes a new tower defense minigame called den defense along with the revamped multiplayer modes. Den defense offers players the chance to deviate a little from the tired Assassin's Creed formula, but its inclusion can feel a bit rushed, breaking the pacing of the game's plot on more than one occasion.
However, gaining control of the city is a central part of the game. Seizing control from the Templars unlocks tons of new activities and will also mark Ezio for death whenever he crosses enemy guards. This keeps the game interesting all the way through, avoiding the dangers of games like Far Cry 3, where it feels like there are virtually no enemies once you're done with the main story mode.
9
Assassin's Creed: Revelations offers a satisfying conclusion to the Ezio trilogy, and proves that the tried-and-true Assassin's Creed formula is here to stay. While the game might feel repetitive at times, the fascinating plot more than makes up for any of the game's shortcomings.
Pros:
Tons of activities to do
Intriguing plot
A satisfying conclusion to Ezio's story
Richly detailed environments
Cons:
Repetitive combat
Den defense can feel out of place
Download Assassin's Creed: Revelations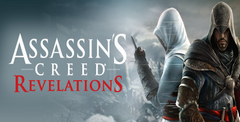 System requirements:
PC compatible
Operating systems: Windows 10/Windows 8/Windows 7/2000/Vista/WinXP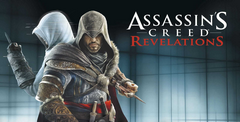 System requirements:
PC compatible
Operating systems: Windows 10/Windows 8/Windows 7/2000/Vista/WinXP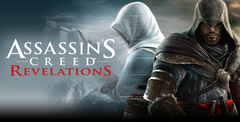 System requirements:
PC compatible
Operating systems: Windows 10/Windows 8/Windows 7/2000/Vista/WinXP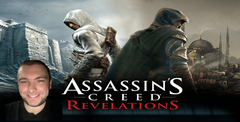 System requirements:
PC compatible
Operating systems: Windows 10/Windows 8/Windows 7/2000/Vista/WinXP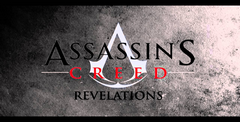 System requirements:
PC compatible
Operating systems: Windows 10/Windows 8/Windows 7/2000/Vista/WinXP
Playstation 4 Screenshots
Playstation 3 Screenshots
See Also
Viewing games 1 to 7