Atlantis 3: The New World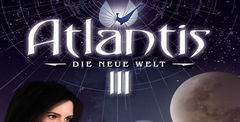 Oh dear. The Atlantis series seems only to have gained its modicum of sales success due to its striking similarity to the depressingly well-selling Myst games. And if you thought Myst III was bad enough, this third-rate clone makes that look like a venerable masterpiece.
There's a grain of truth in that, but for all its faults, at least Myst 3 was competently structured, making some kind of sense in its own context. Atlantis Ill, on the other hand, couldn't have been more sloppily constructed if it was designed by absinthe swigging chimpanzees with serious concussion. The difficulty level is close to minimal, requiring less actual thought and more endurance to get through the thing. An early puzzle, for example, resorts to nothing more than sweeping your cursor around a room in order to find a tiny object hidden in a darkened corner. Most others need you to find the connection between about three objects at any given time, lending little in the way of non-linearity, or challenge for that matter. The plot, too, makes absolutely no sense, veering tediously from one location to the other with little explanation of what's actually going on. Even the lead character seems thoroughly bored, what with the amount of enthusiasm that goes into her and everybody else's acting. And... ooh. It's just rubbish.
It's a hopeless aspiration, but let's hope that with this arsedrop of a game we finally see some kind of drastic change for the better in this godforsaken genre. (Never going to happen - A cardigan clad mother.)
Download Atlantis 3: The New World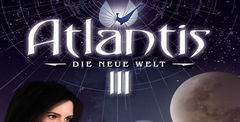 System requirements:
PC compatible
Operating systems: Windows 10/Windows 8/Windows 7/2000/Vista/WinXP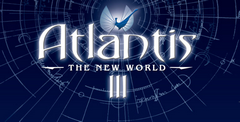 System requirements:
PC compatible
Operating systems: Windows 10/Windows 8/Windows 7/2000/Vista/WinXP
Playstation 2 Screenshots
Similar Games
Viewing games 1 to 10