Beat the House 2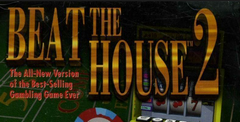 Click the "Install Game" button to initiate the file download and get compact download launcher. Locate the executable file in your local folder and begin the launcher to install your desired game.
Overview
Going to Vegas anytime soon? Want to know how to play a certain game without spending a ton of money to learn? Or do you just want to brush up on what you already know? If you answered yes to any of the above questions, then Beat the House 2 is for you. Interplay has released another solid game. Having never played the original Beat the House, I have to judge the sequel on its own merits and not a comparison of the old.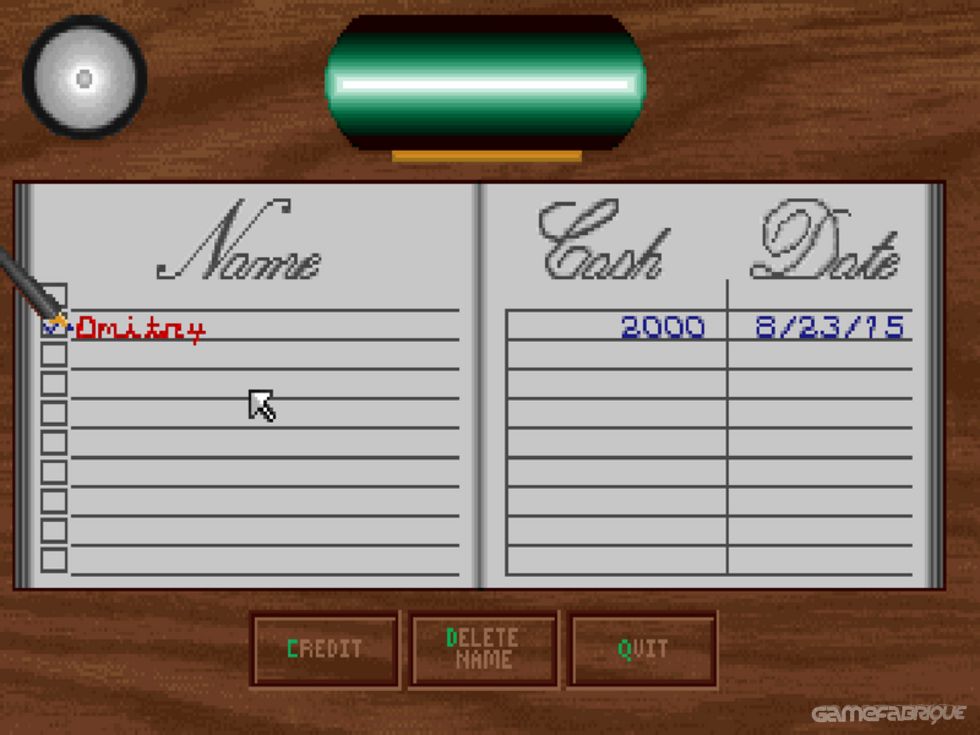 Beat the House 2 is one of those games that makes learning fun. Included casino games are blackjack, baccarat, craps, roulette, slots, and video poker. Coaching is available if you want it, but it's more of the "I told ya so" attitude. If you make a mistake or a bad choice, a dialog box pops up telling you what was the correct thing to do. Personally, I found a little enjoyment in proving the coach wrong.
There is no way to win or finish Beat the House 2. As it states on the box and CD case, the object of the game is not just to play, but to play better.
Gameplay
After installing the game (trouble-free, I might add) I found myself toe tapping to the opening music, and the images of Vegas, casinos, and the strip that were flashing by. It kinda reminded me of an old TV series, Vegas, with Dan Tanna.
After the intro, I started in the lobby with $2000 in the bank. Gameplay was straightforward. All actions were mouse-controlled. As the pointer is moved around, a text prompt appears stating what game is available. Interested in playing roulette? Click on the roulette table. This takes you to a table select screen. Here you select table stakes and betting limits. To reduce your bet amount, right-click on the amount you want to reduce it. Once you have adjusted how much you want to bet, just click where on the roulette wheel you want to place your bet. Again, as you move the mouse around, you get odds, payoffs, and other information. When all bets have been placed, click Spin. A nice option is the speed bet. Click on this each time, and the same amount will be placed.
I cannot go over how to play each of the many games included, but I will mention a few things. A nice touch in the slots and video poker sections is the ability to insert many coins at one time; this is done by clicking on "add coins," then typing in the amount you wish to insert. Another thing I really liked about the game was the Options screen. Here I was able to enable coaching on each individual game, speed up animations, change cash value of chips, table limits, and numerous other things. The front lobby was also nice. This is where you go to get credit if you're running short on cash, or to pay back a loan if you're winning big. Also included are statistics. Here you can see how much you won or lost, at each of the games offered.
Graphics
The 16-bit graphics were easy to look at and a definite plus. With crisp colors and rich pictures, some of the rooms would make a nice background for your desktop. One of my favorites is the view of the slot machines.
I ran the game on two different computers -- first on my laptop at 800x600 and 256 colors, and also on my home computer at various resolutions and 16-bit color. Both installations were clean and easy on the eyes. Watching the dice jump around the craps table or waiting as the ball bounces on the roulette wheel added some atmosphere to the game. Everything moved fluidly on both systems, with no jerking or slow movements.
Audio
The audio in Beat the House 2 is what you would expect in today's market. The opening score is upbeat and catches your interest. The ambient background sounds make you feel like you're really in Vegas. At the gaming tables, the audio is decent, with dealers telling you "all bets are in" or the rattle of the ball in the roulette wheel. Overall, I found it what I expected, but nothing groundbreaking or to write home to Mom about.
Documentation
Included with the game is a Beat the House 2 companion manual. To be honest, I really did not need to read it. The online coaching was enough for me. I browsed the book and it has a lot, and I mean a lot, of information crammed into its 160+ pages. It starts with an introduction and an installation section and continues, explaining everything, including what a pit boss is. The strategy part of the book is very extensive and includes a great amount of information. It is a definite read if you want to know all the ins and outs of the games.
System Requirements and Comments
Pentium processor, Windows 95, at least 16 MB RAM, 2X CD-ROM drive, SVGA video card, 15 MB hard disk space, 100% Microsoft compatible mouse, and a 100% SoundBlaster or compatible
I installed and played the game on my 200 MMX system at home, and also my 120 MHz laptop. I exceeded the minimum requirements on both systems and the game ran smoothly and quickly. If it had been sluggish on either system, I would have had my doubts about the listed minimum requirements. After playing the game, what they recommend sounds reasonable. Besides, how many Pentium systems out there still have 2X CD-ROM drives?
Bottom Line
The reason I gave Beat the House 2 an 82 and not higher is because it is a good game -- not great, not terrible. I feel this game will appeal to people who enjoy other computer card games. It is a good addition to any gamer's collection, because it is the type of game that can be played over and over. I love having it on my laptop. It comes in handy on plane trips. Instead of reading, I play a few hands of blackjack to pass the time. If you've played solitaire or hearts, or enjoy other gambling software, then grab a copy; you won't be disappointed. It's good to see a game deliver all it says it will on the box.
Download Beat the House 2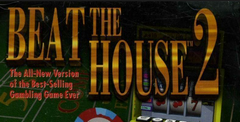 System requirements:
PC compatible
Operating systems: Windows 10/Windows 8/Windows 7/2000/Vista/WinXP
Other Games by Interplay Entertainment Corp.