Descent 2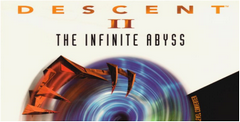 Platform:

Saturn

Editor Rating:

6.5

/

10

, based on

1

review
Rate this game:
Descent for the PC was one of Interplay's more popular titles. Now you can get that same adrenaline-pumping action for the PC, Saturn and PlayStation in the new Descent 2. For those of you unfamiliar with the original, Descent is a true 3-D, multiplayer shooter that mixes cool sound, fast-paced action and tasty graphics, resulting in a rollercoaster ride of a game. The best thing about Descent is that you have total control over your highly maneuverable spacecraft.
The story goes something like this:You are a pilot in your little craft of destruction. You are flying into the bowels of the Earth to kill bad guys.The problem is, you'll have to do all of this without James Mason to help guide you. But then again, you've got a whole bunch of high-tech navigation equipment, from ultra-sonic wave emitters to infrared beams. All James had was a compass and a duck.
Descent 2 will feature the same quality gameplay and visual style of its predecessor. The colors are vibrant and the lively elements add a whole new level to the gaming experience, from the flowing lava to running water. What has been added to part two are 30 deeper, more mind-blowing levels of excitement. On top of the new levels, there are 30 new monsters, each smarter, faster and more deadly than the first title's enemies. But don't worry, Descent 2 comes equipped with 13 new weapons of massive, destructive power, to handle these superior baddies.
While the release of Descent 2 will only be for the PC at first, the Saturn and PlayStation versions will follow shortly thereafter.To tide you over till then, Interplay has been kind enough to schedule the release of the original, which is currently available on Mac, on both of these platforms. Windows 95 means the game runs quickly and smoothly on PC with the minimum of installation, but PlayStation owners will have an even easier time with the game.The fact that home consoles can now outperform even high-end PCs means that porting this kind of game is not only easy, but almost a necessity. So, strap on your special space shoes and get ready for the ride of a lifetime.Thousands of feet into the core of an unstable planet.
Download Descent 2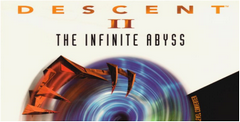 Saturn Download
System requirements:
PC compatible
Operating systems: Windows 10/Windows 8/Windows 7/2000/Vista/WinXP