Blood Will Tell: Tezuka Osamu's Dororo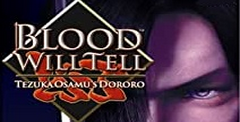 Download Blood Will Tell: Tezuka Osamu's Dororo and join Hyakkimaru on a quest to reclaim his stolen body parts! Battle demons, uncover secrets, and experience an unforgettable story in this action-packed adventure. Ready to face your destiny? Play now!
When you think of Japanese manga, you should be thinking of Osamu Tezuka — the original "Godfather of Manga." His legendary work spawned many classics such as Astro Boy and Princess Knight. Later in the famed artist's career, he sought to move away from the children-focused manga he was known for over the years. So, in 1967, Tezuka created a new yōkai manga called Dororo. This new series turned out to be widely successful when it first released. Fast forward to 2004 – anime and manga is seeing a resurgence, partially due to the hit program Toonami on Cartoon Network. Meanwhile, SEGA and Red Entertainment decide it's the perfect time to develop a game based on the acclaimed series. Released for the PlayStation 2, Blood Will Tell: Tezuka Osamu's Dororo is full of enough action and satisfaction to keep you playing until the end, despite any flaws it might have.
A Quest to Be Whole
The story of Dororo and is one of tragedy, followed by a long path to vengeance. The game follows the two main protagonists – a ronin called Hyakkimaru and a young thief named Dororo – as they move towards their goal of restoring Hyakkimaru's stolen body parts. When Hyakkimaru was a newborn, his father had traded 48 of his son's body parts to 48 demons called Fiends. In return, the father was given a life of abundance and wealth. Sent adrift on a river to die of his afflictions, a medicine man was able to rescue Hyakkimaru. He then restored the infant to as whole as the could using alchemical methods and healing magic. The end result is a boy who is much stronger than most and near invulnerable to mortal attacks.
As Hyakkimaru grows older, the healer eventually sends him on his way as he starting to attract demons. He learns that if he's able to defeat the 48 Fiends that his body parts were traded to, he could restore the part they took. Along his quest to defeat the Fiends, a young thief named Dororo enters the story. Throughout this quest, Hyakkimaru and Dororo grow to have a bond with one another, all while slaying demons and Fiends along the way.
The Prosthetic Samurai
The game follows the manga very closely, spread out around eight chapters and a prologue. You'll be controlling both protagonists throughout the game, but let's start with Hyakkimaru.
From the onset, you'll really enjoy playing as this demon-slaying protagonist. After all, what's not to like? He has swords within his arms, elbow machine guns, and a leg cannon! All of these attacks can be used while in combat, which adds great variation. You'll be swapping between them all during combat depending on what the fight requires.
For sword combat – which you'll be using most of the time – you have two stances that you'll switch between. There's the two-handed sword style where you'll do more damage but attack slower. In the second stance, you move faster while cartwheeling, slicing, and dicing the opponents with two smaller weapons.
Alongside the sword and gunplay, you'll have access to abilities and spirit attacks. These are more powerful attacks that you find or learn over time while playing. Starting out weak with little abilities, your goal is to defeat the 48 Fiends. Each time a Fiend is defeated, Hyakkimaru regains a body part and an accompanying ability or stat boost. For instance, once you earn your eye back, the game goes from monochrome to color. Another example would be when you earn your legs back, Hyakkimaru can now dash.
Blood Will Tell does a great job at making the combat feel fresh and exciting. As mentioned before, you're always learning new combos, abilities, and spirit attacks. If you're able to balance all of these, you'll have a blast each and every time you face an enemy.
Stolen Fun
The flipside during the gameplay of Blood Will Tell is the young thief Dororo. When controlling Hyakkimaru, you'll be able to ask the thief to perform actions such as gather items, help with a platforming element, or to find secrets for you. This works fine as you can continue to play as the prosthetic samurai during this. Unfortunately, you'll end up playing full-time as Dororo as well.
This wouldn't be a negative if the gameplay involved in these stages was intuitive and fun. However, players are introduced to platform heavy puzzles that introduce mechanics without any explanation. This is where the game's worst element comes to full light: the camera. You'll be fighting the camera for control of your characters as you try to jump to a rock or go around a corner. This may lead to a missed jump or you falling off the cliff. While some of the Fiends were tough, the camera ended up being the biggest boss of them all.
7
If you're into manga and action games, then you'll more than likely enjoy Blood Will Tell. It has bloody gameplay, a unique story, and it's just feels so rewarding to see Hyakkimaru grow stronger as his body parts are returned to him. If you can get past the dull Dororo levels and annoying camera, you'll find a game worth dusting that old PS2 off for.
Pros
Lots of action
The variation in gameplay is great
Unique story and game design surrounding the body part upgrades
Cons
Poor camera controls
Puzzle elements can be more frustrating than fulfilling
Download Blood Will Tell: Tezuka Osamu's Dororo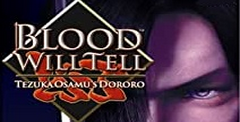 System requirements:
PC compatible
Operating systems: Windows 10/Windows 8/Windows 7/2000/Vista/WinXP
Playstation 2 Screenshots
Similar Games
Viewing games 1 to 9