Championship Manager 2009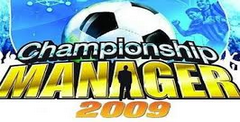 Click the "Install Game" button to initiate the free file download and get compact download launcher. Locate the executable file in your local folder and begin the launcher to install your desired game.
a game by
Beautiful Game Studios
Platform:
PC
User Rating:

8.7

/

10

-

3

votes
Rate this game:
See also:
Manager Games
I've Been Waiting for it for so long and, finally, a football management game is coming with a weather/climate model that visibly affects the game. While Football Manager has simulated weather effects, it rarely affects the look of the pitch. Championship Manager 2009 is changing that. Play in the depths of winter and the snow will roll out. A bit of a rainstorm and the pitch churns up into a mud bath. It's about bloody time is all I have to say.
Of course, you'll want to hear about what other new things are coming to the Champ Man experience, other than snowflakes falling on your players during a match. As nerdily exciting to me as the weather effects are, they won't make up for sloppy match engine design and a lack of real depth. Luckily, it's looking like CM09 is shaping up pretty well in those regards too. We showed some of its more overarching elements in issue 204, but since then some new features have been added or tweaked.
Tactical Tweaks
Paramount among these is the setpiece editor, which allows you to fully customise and develop all your own corners, plus attacking and defensive free kicks. Each one has five phases, defined by the ball being kicked. With this in mind, I started a new game as Kashima Antlers in Japan (the J-League will be in CM09, something that cannot be said of FM, trivia fans) and, after picking a team, taking a look at the squad and being bemused by the fact I had at least 10 first team central midfielders, I set about having a look at just how powerful the editor is.
Each setpiece presents you with a cut-out of the area it takes place in, so attacking free kicks give you the opposition's third of the pitch to interact with. You drag your men over onto the pitch and arrange them however you want them to be at the beginning. You can assign runs and tell the free kick taker which player to pass it to (or just tell him to blast it, if you don't want to use your imagination). Once you've assigned a pass or cross, you can set up the next phase, which means you can tell the receiving player what to do with it once he gets it. If you played it out to the right winger, he can then be told to cross it into the box for a striker, who you might have set to run in from deep, to nod it in. Each setpiece can be as complicated as you like, with every player on your team making darting runs or just having your setpiece specialist punt it into the box, hoping for a bit of luck.
Scouting For Boys
The other main thing Beautiful Game Studios have snuck into the game is a revamped scouting system. Usually when companies say something has been revamped, they've perhaps changed the skin and tweaked a couple of minor settings, but this time BGS have actually completely changed the way scouting works. Think of your scouting as less of a look-through-a-big-list type of thing and more of a regional/national idea.
Essentially you have access to a map of each continent and you can assign a certain amount of funding taken from your wage budget) to establishing a network of scouts in that country. So I would, for example, head straight to South America and assign as much as I was allowed to Brazil, Argentina and Peru (the latter for sentimental reasons). Over time, an increasing number of players are revealed to you. This doesn't mean you can't look for players manually, but the flaw with tliijs that a player from a lation you know nothing about will rave his stats jeported in a vague way.
If you deSide to take a gamble on someone, you could find his alleged finishing of 100% (player abilities are done out of 100 in CM09) is actually 50%. So without the proper research you could try to buy a Jamie Carragher and end up with a Djimi Traore. Jliis isn't always a bacj Viing - a youngster who's worse than you expected could turn into the next Igor Biscan or Sean Dundee. Obviously we can't tell if youth development is effective yet, but if BGS can nail it, they'll win over many hardcore players.
The build we tested was far from complete, but even then it played a decent game of football. While there are issues to iron out (scores were high across the board, plus there were a few too many defensive lapses) this could be the first time Football Manager faces a challenge to its title as the best soccer spreadsheet.
Chant Down Babylon
BGS plan to add atmosphere with chant packs
Let's face it, nobody really buys a football management game for the electric atmosphere. The exciting moments often come from your own interaction with the game, your own imagination projected onto the text/ blobs/players on the screen. But Beautiful Game Studios are aiming to change that slightly with chant packs: downloadable crowd noises for different teams.
Chants would only be made available for the biggest teams, but BGS say that it will be entirely possible for users to create their own for the smaller clubs.
A lot of people will probably either ignore this or just turn the sound off as soon as they load up the game, but listening to the crowd sing You'll Never Walk Alone before a Liverpool match will definitely add to the experience, however minutely.
Download Championship Manager 2009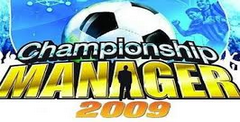 System requirements:
PC compatible
Operating systems: Windows 10/Windows 8/Windows 7/2000/Vista/WinXP
Game Reviews
Let's Not Sugar coat the situation here, Eidos knows that the Championship Manager name is dirt since the original developers scarpered. But in the face of this adversity they're pulling out the stops in challenging their footie management rivals in April - it's even got a 3D match engine of all things. We'll have our first real hands-on with the "other" football management title next month. Clearly, Champ Man 2009 is not being set up to be a title that can be casually dismissed.
First off, the match engine is looking (graphically) pretty darn spiffing in comparison to Football Manager's bland offering, although whether the actual footballing fundamentals come up to scratch is a question that can only be answered once our fingers are in the pie, so to speak. The rest of the game's interface has undergone another overhaul, with BGS believing they have achieved a "more flowing experience that's easier on the eye". Recent CM games have fallen down in a number of key areas - the matches have been unrealistic and the game itself has felt overly simplistic. Eidos are cottoning on to their franchise's shortcomings though - a plain indication that things could be about to change.
Refreshingly, Roy Meredith, general manager at Beautiful Game Studios, is refusing to make the same old promises about Championship Manager 2009. There aren't any more proclamations of greatness, no more laying down the gauntlet to Sports Interactive, or anything like that. Instead, he just wants to talk about what BGS are trying to do with the new version and how he thinks the new Champion Manager's shaping up. We think it is looking very promising and, coincidentally, so does he.
The Right Stuff
There's still a long way to go until the game makes it out in the public eye, so the version we saw had some rough edges, as you'd expect. What was immediately obvious is that the interface is looking like a swisher version of that used in Football Manager, yet doesn't seem to be sacrificing anything to the double-edged sword of accessibility. It also doesn't seem to be heading down the road of just sticking pointless gimmicks in for marketing purposes; all the options we saw looked like they could well be useful to the average player.
This doesn't mean there aren't any graphical niceties to differentiate the game from its rival - for example, there's a Sky Sports News-style info panel, giving rolling stats on top league scorers, tables and so on. It's just a nice touch rather than anything massively important, but it's indicative of where BGS are coming from - it isn't about quantity of features, it is about putting the right ones in. At least that's how it seems from what we've seen so far.
Free Running
Tactically, things are looking better than last year too. We didn't get a chance to have a proper grapple with this aspect of the game, but there were still some interesting things that came up. Firstly, there's the With/Without Ball panes, where you can assign individual player runs, passing channels and movement depending on what the situation is in the game. The Without Ball pane could be very useful as it allows you to set up a tactic solely based on defence, which the players will automatically switch to when they don't have possession. It has been done before, but never before has it looked like being actually useful.
Training is another aspect that, every year, has the words "completely reworked from the ground up!" attached to it in all the game's press releases and promotional blurb. Usually this proves to be less-than interesting and only of use to people looking for a long career game. BGS are trying to address that, and their training system may be the first to cater to anally retentive detail whores and those people who barely glance at training stats.
Meredith speaks of creating a game that has more 'cause and consequence' moments in it (ie do something, and you know that it's actually having an effect somewhere down the line). In the training mode, BGS are trying to make the results more transparent, so you can easily see what is changing. It might not be 100% realistic, but at least you know something is happening.
As for the match engine, it basically dumps on Football Manager's from a great height, at least visually. There are no one-texture stands in the background, the pitches look great, the players look more human than Si's offerings -the whole thing just looks better. Of course, looks are irrelevant in the long run - Championship Manager 2009 will stand or fall based on how realistic its simulation of soccer is. Each player will have 500 motion-captured movements (less for goalkeepers) and BGS have got the help of Brian McClair, Mervyn Day and Graham Poll to make the experience authentic. Unfortunately, the match engine wasn't in a playable form when we saw it, so we can't say whether the actual football lives up to expectations. It does look the part, though.
If BGS can live up to this impressive first showing, they could have a winner on their hands. It would be fantastic to have a genuine challenger to the football management crown for a change, as sometimes you feel SI are getting a little bit complacent in some areas. Here's hoping BGS can nail it this time out.
Solitary Confinement
Unfortunately, you'll be playing on your own...
One bit of bad news we did learn from our meeting with Beautiful Game Studios was that there will, again, be no genuine multiplayer element in Championship Manager 2009.
While this won't impinge upon the quality of the game in any real way, it's a big shame that BGS have made the decision not to include some kind of option for people to play with each other over the internet Playing against human players adds so much to the feel of a game, so we will admit to being a bit crushed by the continued omission of multiplayer features in the Championship Manager series. Perhaps we'll see multiplayer Championship Manager in 2010, BGS?
Similar Games
Viewing games 1 to 10