Championship Manager 2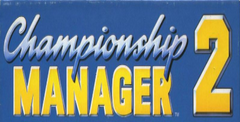 Click the "Install Game" button to initiate the free file download and get compact download launcher. Locate the executable file in your local folder and begin the launcher to install your desired game.
I have been checking out some of the older CM games lately and today it is the turn of Championship Manager 2. This game was originally released in 1995 and was a massive success right out of the gate. I know that by today's standards this game is very, very limited in what it is allowing us to do. However, I must admit that there was something interesting about going back and playing a more stripped back Championship Manager game.
Welcome To Match of the Day
The ultimate goal of the game is the same as it was in the original and the same as it would be in all the follow-up games. You want to take your team to the highest football glory. It is a premise that if you are a football fan makes Championship Manager 2 and the series in general very addictive.
The first thing that people took notice about this sequel was the games improved graphics. While the game is still menu-driven, these menus have a lot more personality and they have used actual still images to punch up the presentation a tad. It may not sound like much, but it is certainly an improvement over the original game.
Hi, I Am Clive Tyldesley
Another thing that was quite impressive was that they included match commentary. This was done by commentator Clive Tyldesley and it may not sound like a big deal now. However, it was a pretty big coup for Championship Manager 2 and if you did not like it, you could turn it off and just have the text commentary if you liked.
Oh, Flower of Scotland
I would bet that many people would look at the number of leagues and teams in this game and be pretty mind blown at how basic it is compared to the global reach of the modern football manager games that we have. However, back in 1995, the fact that the Scottish League was included was a massive deal for me as I grew up a Glasgow Rangers fan. You could select what team you wanted from the available leagues in the game which was a nice touch.
The Beautiful Game
As far as the gameplay goes, they did not change much if anything here at all. You still need to set up your squad, make sure your players are training, deal with staff, and of course, make transfers. It is the stuff that we are still doing in games like this to this day. The game is decent enough and the menus are easy to get through, but it does lack the flash and substance of the games that would follow it.
As someone who grew up when this game came out, I have a deep appreciation for what Championship Manager 2 brought to the table. However, I must admit that by today's standards I do not see much if anything that would make a person want to play this game over one of the more modern releases. They did not tinker with the gameplay here, but the changes they made such as the better graphics, commentary, new leagues, and so on do make it better than the game that came before it. On the flip side of this, the majority of other games that followed this offer far more than what you get here. It is not a bad game; it is just a game that was surpassed by those that would follow.
Pros:
The game included the Scottish League for the first time
The graphics have been improved
The commentary is good stuff
It is still a very addictive game
I liked the new better graphics
Cons:
Not much changed with the gameplay at all
All the later games eclipse this in every way
Download Championship Manager 2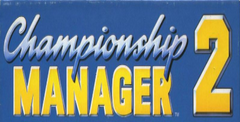 System requirements:
PC compatible
Operating systems: Windows 10/Windows 8/Windows 7/2000/Vista/WinXP
Game Reviews
While Ordinary Mortals Such As You or I go about our humdrum business doing little to improve the lot of humanity generally, strange things are happening in an ex-clinic in a quiet street in North London. Oliver and Paul Collyer, creators of the football management game that makes some people's lives worth living, are quietly working on their next offering. In fact, they're working on their next four offerings. While they're actively working on next season's version of CM2, they're also putting together the plans for Championship Manager 3, a multimedia history of football and an arcade football game.
We thought if we chatted to them long enough they'd let slip what kind of deal they pulled with the devil to make such an addictive game - if it didn't involve souls, which we don't have, we thought we might copy them. It's easy enough to find their office among the oddly-named ex-surgeries that fill the building: you just look for the one with the big poster of Hristo Stoichkov on the door. Inside, the walls are hung with pennants of all the top football sides in the world (but Gillingham's seems to have been overlooked, sadly).
Oliver and Paul seem to have different personalities, but they complement each other well. If you wanted to be simplistic, you would probably say Oliver is more laid-back, whereas Paul seems the more pro-active. At times it was like a good-cop/bad-cop routine.
When we told them about the transfer cheat we found, Oliver laughed and said: "If that's the way people want to play it, that's up to them, I suppose." Paul, on the other hand, had opened that section of the code in seconds. "That won't work any more," he said, with a satisfied air. "In the next version, when an offer's accepted, you can't adjust it." Oh. If we asked out of interest to see their ratings for a player we'd found to be good, Paul would look at the player and say, "He shouldn't be that good." And, seconds later, he wasn't. In the end, we stopped asking, because we wanted to keep some good players in the game. We also spoke about people who re-boot their machines when they lose a match, and while Oliver was shrugging his shoulders, resigned that someone would do such a thing, Paul was already suggesting an automatic save after every game. And so on...
We Used To Run A Regular little panel on the contents page that said which games had managed, against all odds - (given the number of games we have to look at every month, and the fact that they have to be deleted to make room for others) - to remain installed on the office hard drives over the month. Most of you thought that this was our little way of showing which games had the best staying power and/or the highest addiction quotient.
In reality, it was an attempt to fly in the face of the facts and convey the image that we play computer games. In truth, we never actually play games, because we can't stand the things. Instead, we make all our reviews up and hope for the best. We might get the odd court case here and there if we make a bad guess from the title, but by and large we get away with it and nobody's any the wiser. (Except that you've just spoilt it. Ed.) Ah. Yes. What shall I do? (Pretend it was a joke. Ed.) Er... Ha ha. only joking. (Thats fooled 'em. Ed.)
But (ahem) er, seriously, folks...
Let's start again. If I asked you to guess which two games have remained on our hard drives longer than any others, allowing for malicious or incompetent deletion and the odd incident of spontaneous combustion, you'd probably guess one of them would be Doom. But you'd probably have a more difficult time guessing the other. Alright, you'd probably wander off without even bothering to guess at all, but let's just pretend that you 're humouring me. Have you guessed yet, children? No, try again. Nope... No.., Nope. (Oh, for God's sake get on with it. Ed.) It's Championship Manager 93 (and its various incarnations). Gasp.
We love it. It makes us genuinely ashamed when we think of the months of our lives we have wasted playing the thing, frittering away precious, never-to-be-repeated moments of the short time we each have on this planet by staring numbly at team formation screens, trying desperately to think of a way to achieve a result at Porto in the European Cup with both centre-backs unavailable, a midfield playmaker sent off and a star striker out with a broken collar bone.
While lesser, ill-informed magazines were pushing Premier Manager, with its sneakily misleading title and tedious gameplay, based around saving up for some really nice Formica for your stadium's pie-stall, we stuck by CM93 - the purists choice. It's come top of every football management game feature we've ever done. Because it's the best. It has unrivalled addictiveness, great ease of use and it's considerate in bed, too. (But rough when you want it to be.) We still play it even today. And now. after months and months of rumour, speculation, questions in the House and articles in Hello!, the first playable example of the new version has emerged. It's still being worked on as you read this, and it won't now be released until as near to the start of next season as possible, to allow for last minute transfers (Dino Baggio to Spurs, for example. I can dream...) Many of the features haven't been implemented yet. and several more are going to be changed. But this is what we know.
Millions of players
Gone is the old foreign transfer list, chocka with nonentities you don't really - want, who have terrible ratings and you can't sign anyway because they're not for sale and even if they are you can't get a work permit. Instead, you get all the major players in every chib side in Europe. Bloody millions of them. In fact, if you look carefully, you'll probably see yourself, down there in the Slug and Pineapple's Third Team.
To complement this, there's a name search feature. If you're after a foreign star for your title-challenging side but can't remember which club, say, Davor Suker or Tomas Skuhravy play for, you can still find them quickly - even if you're a couple of seasons into the game and they've been transferred. (Cries of "Hoorah" and "About bloody time.") Transfers themselves are also being made more realistic; you can offer players in exchange, and when you approach a player, he now thinks about it for a couple of days and gets back to you. And yes. I do mean days: the game now has a proper calendar with fixtures occurring as they should in real life.
Tactics and ratings
The tactics screen has been improved, and now allows you to play people more or less wherever you want. You want three support players, a sweeper and two anchor men? Go ahead weirdo. What isn't certain at the moment is whether the old commands to tell players to play forward and back will return. We hope so. Likewise with the playing styles: there's talk of making this work on an individual basis, which we're also not sure about. Tactical Manager tried it, and there were too many variables involved to find out where you were going wrong.
One new consideration is that your players get tired - and thanks to the increased individual ratings (20 of them), you can see this. If for example, someone from your squad gets an international call-up, they're likely to return knackered. This means that they'll have less stamina at the start of the game (if selected), and their perfonuance will suffeT. And talking of international matches, if you perform well enough as a manager you'll be offered the job of coaching the national side as well, and having your head made to look like a root vegetable. Easier for some people than others.
And if you think 20 ratings is a lot to be getting on with, you should see the post match stuff: every game - I said every game - can display the number of passes made, shots attempted and tackles and headers won. and that's tor every single player. We're talking anal retentive heaven here.
Too hard?
The stamina question is one of the many new features designed to make the game harder and more challenging. Apparently, people were complaining That they'd won the Quadruple 25 years in succession, and stuff like that. To my mind, these sort of claims have the whiff of "re-booting after a loss" about them. And it's up to you if you cheat to win, but it does mean that you can't really complain that a game's too easy afterwards. Anyway, this is going to be harder, How much harder? How about Spurs 5-0 down at home to Chelsea at half time, during a "tactical experiment"? (Gullit scored 4.)
The other big new feature will be the data disks featuring Italian. Scottish, Spanish and German leagues. (You won't be able to play them all at once, though: because of the large number of players and teams involved, each game needs 8Mb of ram to run. We would recommend that Those of you still with 4Mb should get an upgrade sooner rather than later.) And lastly, a friendly word of advice - stop panting, unless you want your tongue to look like a pumice stone by September.
See Also
Viewing games 1 to 8