Delta Force: Black Hawk Down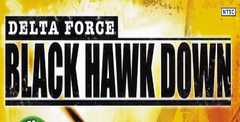 a game by
NovaLogic
Platforms:

XBox,

Playstation 2,

PC

Editor Rating:

8

/

10

, based on

3

reviews
User Rating:

6.5

/

10

-

13

votes
Rate this game:
See also:
Delta Force Games
Ridley Scott's movie Black Hawk Down riveted audiences in 2001 with its story of modern war and heroism. Along with Saving Private Ryan, it helped redefine the war movie genre with its realistic portrayal of war that was more than just an old John Wayne flick with bloodless battles and noble heroes, but rather a dark portrayal of what war is really like. Needless to say, it raked in millions at the box office, so what's the next step to financial gain? Make a lackluster videogame that will sell well no matter what, of course. Thankfully, Delta Force: Black Hawk Down breaks the mold and delivers the same thrill-ride on your PC that can be had at the movie theatres.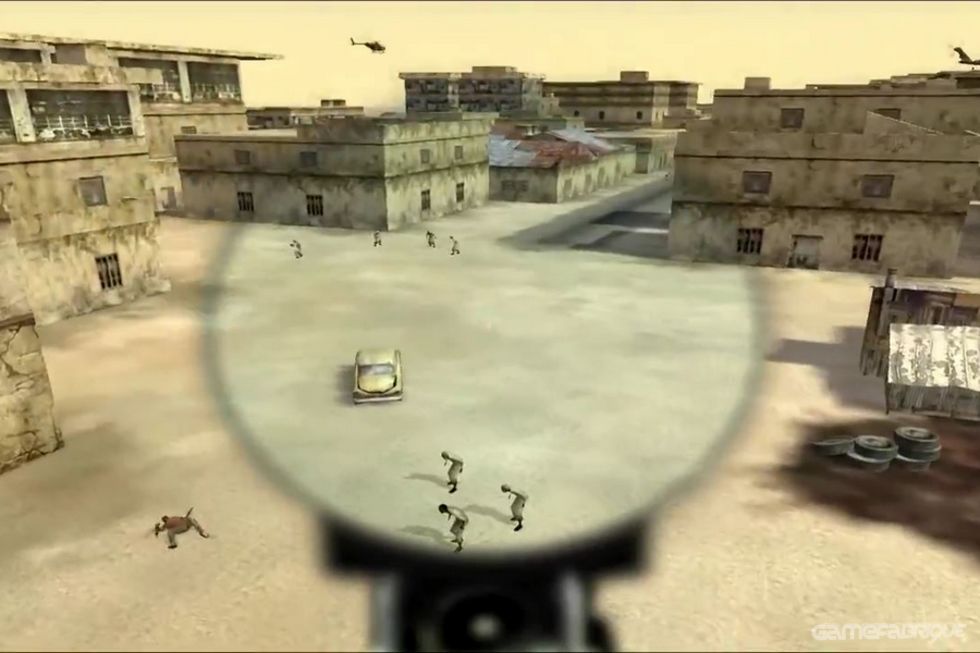 DF: BHD is loosely based on its namesake - key word being loosely. Its all mission based, but there's no cohesion that links everything together, which is a shame since the movie had such an engaging and rich story that could've added some real life to the game. Regardless, DF: BHD has a lot to offer. It doesn't try to be a tactical thriller like so many games nowadays. Instead, it goes back to the basics of the first-person shooter genre: pure, unadulterated action. Sure, every now and then you'll have to come up with tactical plans to accomplish missions, but for the most part, it's a straightforward action - and boy is it fun. Whether you're fighting your way through the demolished streets of Somalia or flying high in a Black Hawk, it's an exciting and immersive experience.
Along with the long single player campaigns, NovaLogic also included a great multiplayer game. It's all standard stuff and the there's plenty of interesting maps, though they are a bit large so matches with small numbers will be strained for action.
Sadly, the AI isn't up to par with the rest of the game. Enemies will tend to cower or run around aimlessly when they feel they're overpowered. This would usually be regarded as realistic AI, but they cower a lot, which makes them little more than sitting ducks. To compensate, they're thrown at you by the truckloads so it doesn't really affect the difficulty, but it can really cheapen the experience after killing the hundredth mindless drone. Squad AI is equally as bad. It feels like they're just following the leader, forcing you to be a one-man army for most missions.
Simply put, DF: BHD looks fantastic. Utilizing a flight simulator engine, DF: BHD sports beautifully lush and unhindered landscapes, and there's virtually no fog to be seen. Character models look very nice with fluid animation, although there could be more variety among character's appearances. Framerates are solid as well. I could run almost everything at the highest setting on my mid-end machine without a significant loss in framerates.
Some may be turned off by the fact that Delta Force: Black Hawk Down isn't particularly deep, but this is perfect for gamers who are looking for frantic and intense action in their first-person shooter. Simplistic? Sure, but it's fun all the same.
Download Delta Force: Black Hawk Down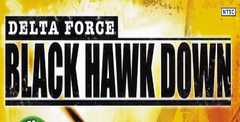 System requirements:
PC compatible
Operating systems: Windows 10/Windows 8/Windows 7/2000/Vista/WinXP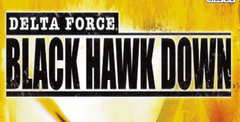 System requirements:
PC compatible
Operating systems: Windows 10/Windows 8/Windows 7/2000/Vista/WinXP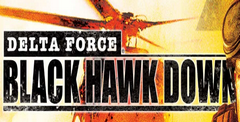 System requirements:
PC compatible
Operating systems: Windows 10/Windows 8/Windows 7/2000/Vista/WinXP
Game Reviews
Two years ago, I was able to review Delta Force: Black Hawk Down for the PC. Back then, I liked it. It was a dumb, brainless shooter, sure, but if you're in the mood for that kind of thing, it made for a decent time. Add in to the fact that the online portion of the game was good fun, sporting matches with over 30 people, and you had yourself a good, if mindless, first person shooter.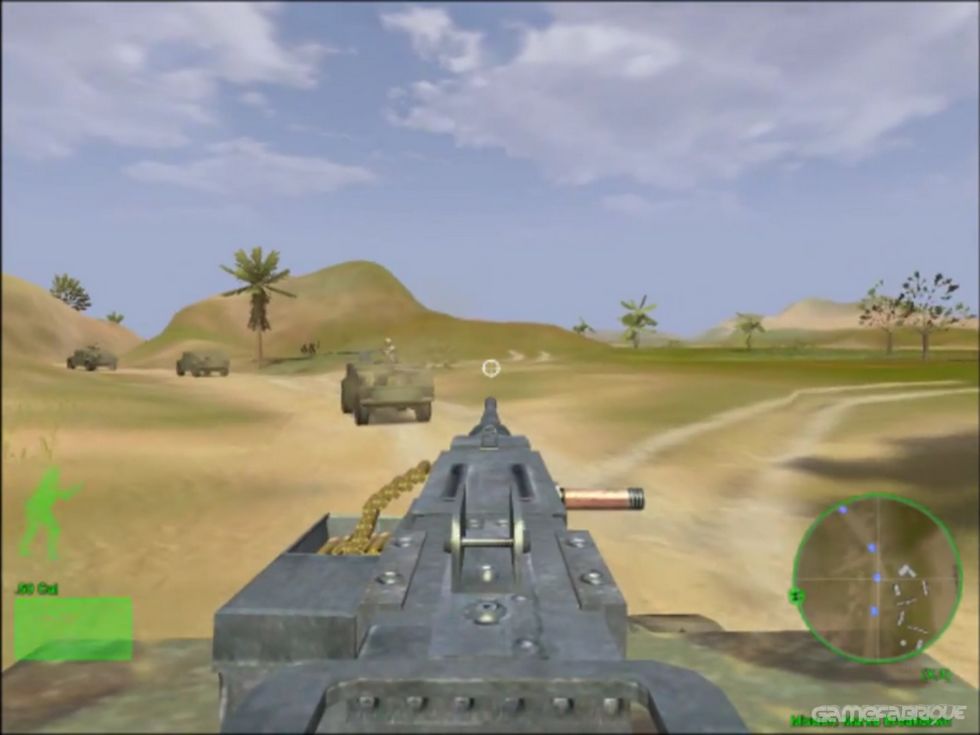 Two years later, I'm able to review Delta Force: Black Hawk Down for the Xbox. Now, I don't like it so much. That same dumb brainless, shooter now feels outdated and aged; it's just another military first person shooter to throw in the ever growing Xbox library. Worse yet is that little seems to have been improved in the transition from the PC to the Xbox. The exact complaints I had with the original game ' the overly linear mission layouts, the game's brevity, the unrelenting difficulty level ' are still intact in Black Hawk Down. It's just a quick and dirty port of a game that didn't really need a port at all, especially for the FPS-saturated console it's on.
While Delta Force: Black Hawk Down isn't a broken shooter or anything, there's just far too many better alternatives out there if you're looking for an action rush. Leave this one behind on the store shelf.
If you happen to remember when Delta Force Black Hawk Down was originally released on the PC in 2003, it made quite an impact and most were quite impressed with the arcade style shooter. That was over two years ago however and seeing old game repackaged onto a new system is usually a sign of questionable game quality on many levels. Some actually are successful with this strategy as an old favorite with a face lift can be well worth the cash, but Delta Force Black Hawk Down has me scratching my head since this port seems to be worse then the original.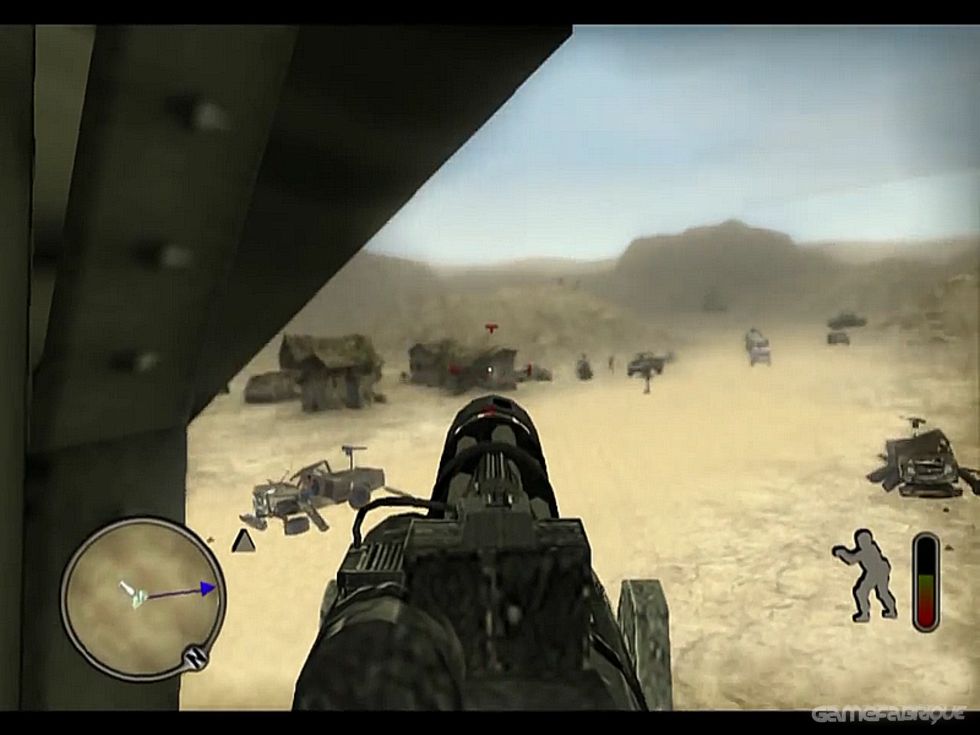 So what happened? Well, somewhere this successful, fun, purely arcade style FPS turned into something made for the bargain bin. Almost every aspect of the game has been affected. The graphics and audio actually appear to be lower quality then previously. Graphical detail in particular leaves much to be desired with bland and blocky visuals. The gameplay follows suit with a basic structure that lacks a story line and really follows more of an old school, checkpoint type of progress. Basically you'll be firing in the vicinity of the enemy throughout the game and be knocking them down with little need of strategy or thought. It brings to mind an arcade game you might find in an old movie theater that been sitting there for years.
Sometimes when games are re-released, the cost is listed significantly lower then newly developed games, usually around $20. It's at least some indication for the buyer to realign his expectations before purchase. Delta Force Black Hawk Down however is listed for $50 at most retailers upon release. This game is a tough sell in most respects. What originally was a high quality, entertaining game, has really lost its way and I can't think of many people who would be happy spending $50 for it.
Similar Games
Viewing games 1 to 14