Disney's Kim Possible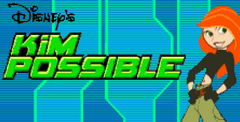 Download Disney's Kim Possible and join the world's most fearless teenager on her high-stakes missions! Battle villains, solve puzzles, and save the day in this action-packed adventure. Ready to channel your inner hero? Play now!
It may come as a surprise, but Disney's Kim Possible is actually a pretty interesting video game franchise. This is a Disney Channel original show and it was a lot of fun. It did the whole "girl power" thing before it was cool to do so and the show had quite the following for a number of years. Today I am taking a look at the very first game based on the franchise which was released on the Game Boy Advance all the way back in 2002. It is worth noting that in some regions this is actually known as Disney's Kim Possible: Revenge of Monkey Fist.
Save The Day Kim!
Let me start by saying that the presentation in this game is great! Later games based on Disney's Kim Possible, especially those released on the PS2, DS and so on would look better. However, this is a great looking 2D action game. The game has a story that follows the events of the TV show. What is really cool about this is that the story is told with actual video clips and they look pretty damn good.
This helps get you more invested in what is going on. The levels are nice and bright and while there is not a ton of details in each stage. I do like how large the characters are and Kim is animated very, very well. The sound is great too with a very fitting soundtrack that makes you want to kick some butt.
I Am Not Batman!
The gameplay of Disney's Kim Possible is what makes the game have a more impressive reputation than most people would think. This is not a cutesy kind of game; Kim is here to save the day and kick some butt! The game is like a platform/beat em up style game and a damn good one too. Kim can unleash some really awesome combos, use a grappling hook and in some ways, she does feel like Batman.
The levels are quite short and that along with the rather lack of challenge are the only things that I would really criticize the game for. Still, even though it is short, it is the kind of game that is fun to play from start to end. In all fairness, this is a handheld title so it is clearly designed with quick, pick and play gaming sessions in mind.
I know that as a TV show that used to air on the Disney Channel it is so easy to write Disney's Kim Possible off as just another kids game. Well, it may be a kid's game, but it is a really well made and fun kids game that anyone can enjoy. Even if you have never seen an episode of the TV show, you can still have fun with this game as the platforming and the combat are bother very well done and extremely satisfying.
Final Score: 8/10
Pros:
The gameplay is great
Kim is a very likable character
The game has actual video clips
It has some great combat that is very satisfying
Anyone can have fun with this game
Cons:
It is not the most challenging game
The levels could have had a bit more background detail in them
Download Disney's Kim Possible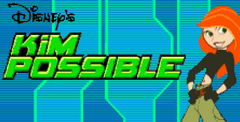 System requirements:
PC compatible
Operating systems: Windows 10/Windows 8/Windows 7/2000/Vista/WinXP
Other Games by Digital Eclipse Software