Tiger Woods PGA Tour 2004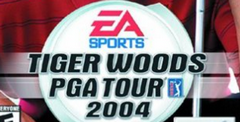 Click the "Install Game" button to initiate the file download and get compact download launcher. Locate the executable file in your local folder and begin the launcher to install your desired game.
Tiger Woods is currently experiencing a bit of a dip in form. The former king of the swingers looks as capable of winning a golf tournament as Tim Henman is of winning Wimbledon. On the other hand Electronic Arts' yearly tributes to the woody one have been steadily improving ever since Headgate Studios took over development in 2001. And the latest offering, Tiger Woods PGA Tour 2004, continues the trend in style.
Touch The Sky
Unsurprisingly, most of the advances are mandatory graphical and commentary updates. From tee to green, all 18 courses bristle with vibrancy; birds fly overhead, twigs and leaves drop from swaying trees and random crud blows along the fairways. Even the flagpoles bend in the breeze.
Then there are the waves crashing against the cliffs at Pebble Beach, the early morning mist creeping through the trees at Sahalee, and the traditional horizontal rain at St Andrews. In fact, take TW2003, increase the sheen by ten per cent and voila -time for EA to count its beans...
Real Meat
Where TW2004 really outclasses its predecessors in terms of actual gameplay is in the character generator and career mode. Starting out as a novice, you work your way through five tours to eventually reach the master tour, where you take on the likes of Tiger, Colin, Jesper and dozens of other PGA and European tour professionals. When you first embark on your career you can barely swing a club. As you progress you enter tournaments, take lessons and soon end up knowing the difference between a chip and a pitch, and punch and a putt (try saying that after a few pints in the clubhouse) and, more importantly, how and when to employ them effectively.
The tournaments themselves come in two different flavours - World Tour and well... Tournaments. The World Tour events consist of mini-matches like longest drive or closest to the pin through to standard 18,36 or even 72 hole events. The idea here is to gain experience so you can enter a Tournament against computer opponents in which you can win money and purchase Attribute Points. These can then be allocated to certain skills, so you can customise your playing style. As you improve, you graduate through the tours, learning new skills (like power shots and spin shots) and earning more cash so you can further hone your technique and style.
Arcade Frenzy
The great thing about all this is it takes the emphasis of the game away from simply wandering around a field whacking a small ball to and fro, and instead allows quicker games with more achievable short-term goals. Setting aside an hour and a half for a round is not necessary - some mini-shootouts last no more than five minutes. On one hand this is great, on the other it means TW2004 has exactly the same problem as TW2003: it's just too arcadey.
And this is where some critics may round on it. We mentioned earlier that the TW series has gradually improved over the years. It's noticeable that this fine-tuning of playability has come at the direct expense of technical realism.
Schwing
It's fair to say that TrueSwing (a pioneering Headgate invention first seen in PGA 2000 that lets you control your club by moving it with your mouse) has now become the standard control method for all golf games and has undoubtedly made the actual feel of hitting the ball more realistic, but at what expense?
An experienced TrueSwinger can hit the ball perfectly virtually every time. Sometimes it feels like the computer is guiding the ball along a wire towards the hole for you. The only real challenge comes when you play in 'Simulation' mode on the expert setting, in a hurricane, preferably blindfolded - you might start notching up a few bogeys.
The point is TW2004 is a fantastic game and great fun to play for hours and hours on end. And yet somehow you can't help feeling that as the TW senes progresses it's being made easier for a wider audience while alienating real golfers. Sure, it's preferable to Links 2003 as entertainment goes, yet Microsoft's offering is still the best simulation of golf out there.
The question you have to ask yourself then is this: Do I want to be entertained or do I want to be challenged? Make your mind up about that and you've made your mind up about which game to buy.
Face The Facts
Frankengolfer Hits The Fairways...
TW2004 is the first EA Sports product to offer the 'Game Face' character generator. This nifty (and highly amusing) piece of kit allows you to conjure up golfers in your own image or create new ones. It's not just the face you can work on either, entire bodies can be hewn from silicon to create your ideal golf partner, and you don't have to rob graves to do it. However, it's a shame that the shape of your golfer doesn't directly relate to the type of player they are. It would have been nice to have, say, a golfer with plenty of upper body mass (like Korda) being able to hit the ball further than a wimpy player (like me). An idea for 2005 maybe?
Download Tiger Woods PGA Tour 2004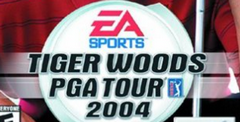 System requirements:
PC compatible
Operating systems: Windows 10/Windows 8/Windows 7/2000/Vista/WinXP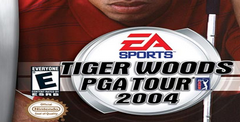 System requirements:
PC compatible
Operating systems: Windows 10/Windows 8/Windows 7/2000/Vista/WinXP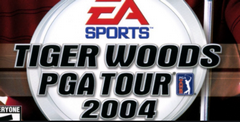 System requirements:
PC compatible
Operating systems: Windows 10/Windows 8/Windows 7/2000/Vista/WinXP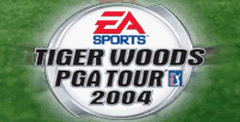 System requirements:
PC compatible
Operating systems: Windows 10/Windows 8/Windows 7/2000/Vista/WinXP
Playstation 2 Screenshots
Similar Games
Viewing games 1 to 11