Drill Dozer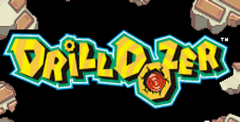 Download Drill Dozer and join Jill in her quest to recover her stolen family heirloom in this action-packed platformer! Pilot the powerful Drill Dozer, navigate treacherous levels, and defeat challenging foes. Start drilling and play now!
Drill Dozer for the Game Boy Advance is regarded by many as a real hidden gem for the system. It was released rather late in the GBA's life, heck the Nintendo DS was out while this game was released. As a result, Drill Dozer went largely ignored when it was released. Which is kind of surprising as this game is made by the folks at Game Freak, the people who made Pokémon!
I Will Avenge My Father And Get My Diamond Back
The story of Drill Dozer on the Game Boy Advance is not super deep, but I still find it kind of fun. The main character in the game is Jill and her dad is the leader of a gang of thieves known as The Red Dozer. Her dad gets badly hurt by a rival gang as he was protecting something called The Red Diamond. Jill is mad as hell and sets out to get the diamond back and also avenger her dad. For a game that has a rather cutesy style to it the story is a bit dark, but it works!
What Kind Of Game Is This?
As Drill Dozer is from the Pokémon folks, you may be expecting some kind of RPG. That is not the case at all. This is a platformer and a pretty fun one too! The game sees you needing to get through the six areas in the game (each area has multiple levels) and to get your diamond back. The catch is you only have one weapon and that is your robotic Drill Dozer. Each level sees you needing to collect three gears that will power it up. You use your Drill Dozer for pretty much everything. Ranging from getting rid of screws, drilling through stuff and of course taking down enemies. It is very satisfying to use and this along with the platforming makes it a pretty fast-paced and fun game to play through. It is a little on the short side, but I do think it is the kind of game, you could play through multiple times.
Anime Cuteness
I love the presentation of the game. Despite being about thieves and your dad getting beaten up. Drill Dozer has a surprisingly upbeat and fun kind of presentation. I love the soundtrack and it certainly drives you to play through each level. The visuals though are what really make it stand out. Clearly by the time this was released they knew how to squeeze all they could out of the Game Boy Advance.
The visuals are so cute and solid that I was sure this game had to be set on some kind of anime. It really does have some great effects and the sprites are all animated very, very well.
I think that describing Drill Dozer for the Game Boy Advance as a hidden gem is a perfect description of the game. It may be hard to come by a complete in box copy, but I do feel it is the kind of game that is well worth playing by any means necessary. It is one of the more underrated platformers for the system.
8/10
Pros:
I love the story of the game
It is very bright and easy on the eyes
The soundtrack is very upbeat and fun
The gameplay is fun and easy to get into
You can upgrade the Drill Dozer which is fun
Cons:
The game is a bit on the short side
A complete in box copy can be expensive!
Download Drill Dozer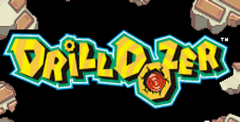 System requirements:
PC compatible
Operating systems: Windows 10/Windows 8/Windows 7/2000/Vista/WinXP
Other Games by Game Freak