Pokemon White 2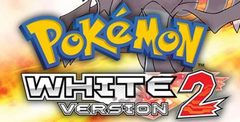 Download Pokemon White 2 and embark on an unforgettable adventure in the world of Pokemon! Capture and train powerful creatures, challenge gym leaders, and become the ultimate Pokemon master. Ready to catch 'em all? Play now!
Pokemon White 2 is a brand-new adventure that takes place in the Unova region. The game is set 2 years after the first in the story line, and features some new and thought provoking bits of story. In this newest addition to the franchise, developers finally ask and answer the question that everyone thinks but no one quite says: Is it right to capture pokemon and force them to obey us?
Good starting place for beginners
Despite being the second in the Pokemon White series, this is a great game for beginners to test out Pokemon games and see if they like them. In Pokemon White 2, you start out as a brand new trainer and must build your skills from there. While some people wish they could have started this second game with their old trainer from the first game, it does make it easier for all players to test out this game.
Misses the mark on 3D
18 months before this game came out, the 3DS came out, as well as a newer and larger system. This game completely ignores these innovations. It uses the same engine that has been around forever, offers no 3D, and has no innovations that take advantage of these new systems. With so much time after the release date of these new systems and the release of Pokemon White 2, it seems a little odd that no effort at all was made to improve the game for it.
Lots of quality-of-life improvements
While Pokemon White 2 is essentially the continuation of Pokemon White in almost every way, it does have a few quality-of-life improvements. You can now batch move Pokemon around, and if you use a repel and it runs out, there's now an auto message asking if you'd like to use a new one. These are small changes, but it really does make a big difference in the overall quality of the game.
Gotta catch 'em all?
The theme of Pokemon is to catch all Pokemon, but there's not much exciting and new for diehard Pokemon fans. There's only a couple new Pokemon in the game. The rest are all Pokemon you have seen before.
It's also easy to catch them all before you even make it to the end of the main quest, making it feel like there's no real point in the continuation of the game. Most people who have played a Pokemon game before due so because they like the adventure of catching new pokemon. What adventure is there if they're all caught already?
8
Overall, this is a solid Pokemon game that offers a great deal to new players. Classic Pokemon players may find this game a bit repetitive, but there's still enough story to keep people who love the game engaged. If on the other hand, you're tired of the same old Pokemon grind, you may not find this game has enough to offer.
Pros:
Lots of quality-of-life improvements
Good intro game for new players
Cons:
Uses old DS system
Only a couple new Pokemon
Download Pokemon White 2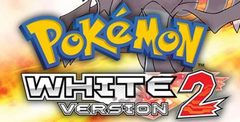 System requirements:
PC compatible
Operating systems: Windows 10/Windows 8/Windows 7/2000/Vista/WinXP
Similar Games
Viewing games 1 to 8