ESPN X Games: Skateboarding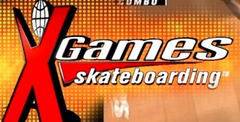 Click the "Install Game" button to initiate the file download and get compact download launcher. Locate the executable file in your local folder and begin the launcher to install your desired game.
We recently had a chance to play Konami's ESPN X-Games Snowboarding. It looks a lot like Nintendo's 1080 Snowboarding--well, OK, it's a helluva lot nicer-looking than the N64 is capable of, but you get the idea. There's a large variety of events (tricks, slalom, big-air, boardercross, half-pipe, etc.) as well as 15 snowboarders available.
It's like Tony Hawk planted in powder, ESPN XGS arrives this October.
Download ESPN X Games: Skateboarding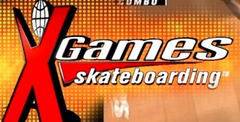 System requirements:
PC compatible
Operating systems: Windows 10/Windows 8/Windows 7/2000/Vista/WinXP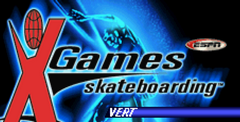 System requirements:
PC compatible
Operating systems: Windows 10/Windows 8/Windows 7/2000/Vista/WinXP
Game Reviews
Overview
When a truly phenomenal game comes out, it's inevitable that the knockoffs will follow. Banking on the immensely popular Tony Hawk's Pro Skater & Tony Hawk's Pro Skater 2,_ Konami has put out its skateboarding game, throwing in the real life ESPN X Games as its platform.
Select one of eight real life skateboard pros and run the gamut of events in the X Games, pull tricks and grind rails in three different cities and catch some air on three fantasy levels. If you don't think I can come up with more skateboarding clichés, read on.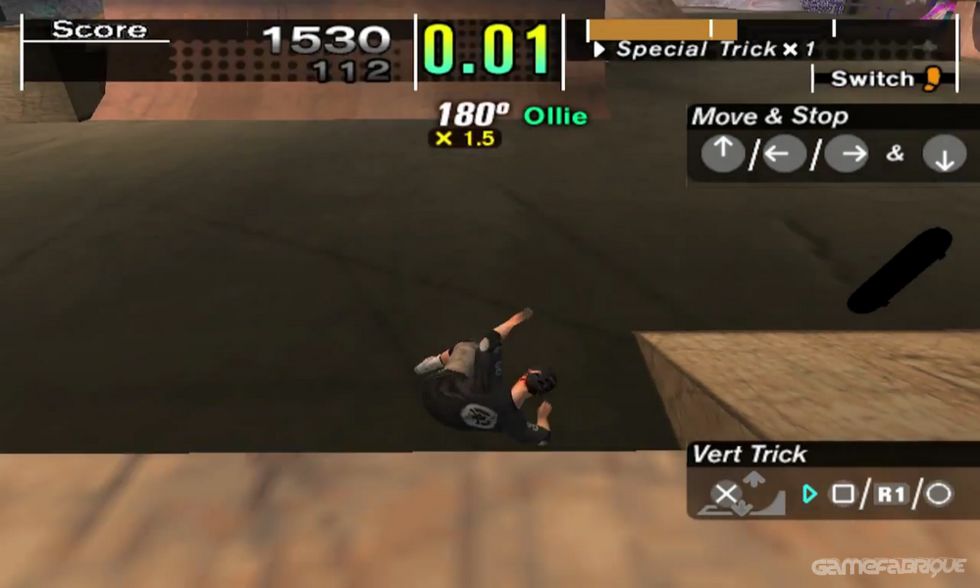 Gameplay, Controls, Interface
Sliding the disc into my PS2, I grabbed my controller and ollied onto the couch looking to get a little sick with what I hoped would be an excellent ear bleeding, rail grinding, stomach churning skateboarding experience (I'm done with the clichés). Unfortunately, this was not the case. I got stomach churning all right, just not the kind I was hoping for.
First thing, the controls are simple enough to pick up, but painful to use. While steering my boarder, I found that the left analog stick was infused with unrealistic control. Let me explain, when you zip along moving the stick slightly left or right your boarder makes no turn, moving it even further the boarder still does not turn, finally moving a little more, the boarder cranks way over and you will easily overcompensate for the turn. When it happened to me, I knew that this was the beginning of a painful review. Trying to steer is obviously very important in these types of games and why this glaring defect was overlooked, is beyond me.
Continuing, you can select from an arcade mode, an X Games tournament or a free skate mode. Personally, I found the arcade mode the least painful of the three. However, poor ramp placement and the fact that you accelerate from zero to 60 in two seconds made all three modes literally unbearable. On a positive note, the fact you possess bionic legs comes in handy while racing through the time attack mode.
ESPN X Games: Skateboarding features eight 'real'? pro skateboarders like Bob Burnquist and Colin McKay. Boarders are playable and each has his own signature moves that you must learn how to perform. Unfortunately, there is no player creation option -- you must select one of the pros. You can, however, custom create your skateboard. An interesting option that has an effect on the overall game, since you can adjust trucks and bearings.
Multiplayer
Two players can go head to head in a battle of who can score the most points. Similar to the real life skateboard competitions, players must try to score the most points by doing various stunts and moves. And, like real life competition, players will be penalized for doing the same move over and over, encouraging players to learn as many tricks as possible.
Graphics
Again, this is no Tony Hawk's. The game experiences some lag and suffers from the dreaded disappearing/reappearing items in the distance. A sketchy rendering engine at best, it tries to look and play better than it does. However, the fantasy levels look cool and will inspire you to want to keep playing them, but predictably the game drops the ball again with ill placed rails and ramps.
Audio
For some reason, the folks at Konami thought they could score some 'legit'? points by putting in a who's who of today's angry rock and punk bands. Linkin Park and American Hi-Fi lead the somewhat repetitive musical score. I found the songs to be annoying after a while since bands like Skrape and Union 13 can only be listened to when you are in the right frame of mind. I was neither excited nor disappointed by the 'world'? sounds as they sound just right, but since it's hard to get excited about wheels rolling along the pavement there just isn't a whole lot to be said about it.
Bottom Line
Well, I must say that this game isn't much fun. The score would be improved if the controls were more user friendly, but I couldn't even play this game for more than 20 minutes at a time without getting really frustrated. To me, that's a bad sign. If you are a die-hard skateboard game fan, go buy Tony Hawk's. This one just flat out stinks.