FIFA Football 2004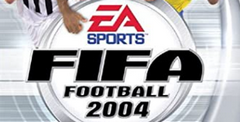 Download FIFA Football 2004 and experience the excitement of the beautiful game! Create your dream team, compete in epic matches, and rise to the top of the football world. Show off your skills and play now!
Download FIFA Football 2004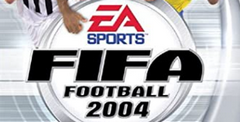 System requirements:
PC compatible
Operating systems: Windows 10/Windows 8/Windows 7/2000/Vista/WinXP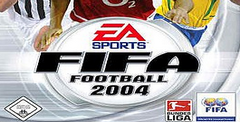 System requirements:
PC compatible
Operating systems: Windows 10/Windows 8/Windows 7/2000/Vista/WinXP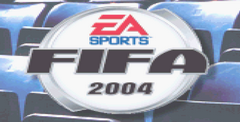 System requirements:
PC compatible
Operating systems: Windows 10/Windows 8/Windows 7/2000/Vista/WinXP
Game Reviews
The nights are drawing in and there are six months of bleak, cold darkness to look forward to. Which can only mean one thing: the annual instalment of FIFA dropping gently on to the doormat. Such an inevitable fixture in the gaming calendar, a FIFA game not turning up every year would be like Christmas being cancelled. It's here though, and whatever is written below, it will be crammed into thousands of stockings come the big day. So will there be tears of joy or sorrow as the package is eagerly torn apart? Depends on what you asked for, really.
If you asked for Pro Evolution Soccer 3, it might be worth keeping hold of the receipt. It has become traditional in FIFA reviews to point out how superior PES is, and equally traditional to receive a call from an irate PR person crying that we're comparing it (unfavourably) to a PS2 game. Not any more. With PES3 now available on PC, the goalposts have moved.
Stadiums Rock
EA hasn't been caught napping though, and FIFA 2004 sees an all-out assault on its rival, excelling in areas where PES3 can't go. Through the FIFA licence, EA effectively owns football, and as such can include player names, likenesses, kits, stadiums, the lot. And while it may not make a great deal of difference to the gameplay, given the option any sane person would clearly choose authenticity. There are a slew of leagues from which to choose, and for the first time the English lower divisions are included. This is a brilliant idea, and was actually suggested by yours truly when I met with the developers earlier this year.
Also new to the party is an extensive five-year career mode, with a rudimentary transfer system, enabling you to take your team to glory, or - if you're shit - get the sack. And the big one: online play, with organised tournaments and prizes up for grabs.
As for the gameplay, it's a more measured affair than in previous instalments, with subtleties becoming apparent over time. The big new thing is the off-the-ball system, which is all very well, but only properly usable with a dual analogue pad, something of a kick in the face to PC gamers.
Clearly a console game at heart, this also applies to the new jostling mode, and to get the most out of the game, you really need a PS2 pad adapter (although when we connected ours it vibrated like an errant sex toy). Surely some kind of bundle is in order.
This (major) issue aside, FIFA 2004 is arguably the best version yet, given greater longevity by the deeper gameplay, career mode and online options. As slick as ever (the music alone is worth a tenner), it's another quality product from EA Sports. Not as good as PES3 though.
Similar Games
Viewing games 1 to 16