Ghosts 'N Goblins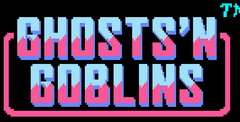 Click the "Install Game" button to initiate the free file download and get compact download launcher. Locate the executable file in your local folder and begin the launcher to install your desired game.
Ghosts 'n Goblins is one of the best and most popular action arcade games of all time, with stylish visuals and a stunning level of difficulty. Originally released in 1985 in the arcades alongside other classics like Gauntlet and Space Harrier, this addictive platformer has appeared on numerous home consoles. Straight and to the point, Ghosts 'n Goblins has players making their way through seven levels of intense action, packed with various supernatural enemies trying to take you down. Now recognized as one of the hardest games ever made, Ghosts 'n Goblins had a habit of eating up your quarters, no matter how skilled the player. However, no matter how many times you die, you'll keep coming back for more thanks to the evocative graphics and awesome stages.
Main Game Features
Seven levels of classic arcade action
Climactic boss fights
Supports two players
Story
Like most arcade games from the late-80s, the story is ultra-light and gets players straight into the action. Playing as the heroic knight Arthur, you must fight your way through hordes of zombies and other supernatural beasts on a journey to rescue your beloved.
At the start of the game, the beautiful Princess Prin-Prin is swept away by the winged demon lord Astaroth. He whisks Arthur's love away to his castle, imprisoning her behind numerous locked doors. In order to save Princess Prin-Prin and defeat Astaroth for good, Arthur will have to embark on an extremely challenging and deadly adventure. Complete with goofy translation and a simple yet endearing plot, the story in Ghosts 'n Goblins is a classic through and through.
Gameplay
Although Ghosts 'n Goblins lacks a complex narrative, it makes up for it with an incredibly difficult and addictive gameplay experience. You can play the game either solo or take turns with a friend, competing to see who can get the furthest before perishing. There are six main levels to complete, taking players through a variety of creepy locations. You'll battle the undead in a graveyard, jump over pillars of flame while navigating a lava level, and more. Despite Arthur's talents as a knight, you can only take two hits before dying. You can absorb extra hits by finding armor power-ups, with players getting a new set of armor every time they finish a level. Arthur can wield a handful of weapons, ranging from spears and throwing knives to fireballs and axes.
At first glance, Ghosts 'n Goblins might seem like a basic platformer, but it's the deceptively tough enemies that are the real cause for concern. Enemies have a habit of spawning directly in front of you, while also moving to dodge oncoming attacks. More powerful boss enemies take numerous hits to kill, requiring you to learn their movement and attack patterns. There's a strict time limit for each level, so you can't simply sit back and wait for the right moment. If anything, Ghosts 'n Goblins rewards speedy and precise gameplay, which only comes with practice. If you want to rescue Princess Prin-Prin and save the day, expect to see the "game over" screen often.
Conclusion
While Ghosts 'n Goblins might be too difficult for some players, those with the endurance to stick it out will feel truly satisfied. The game's age has definitely started to show, with repeated bosses and level designs becoming more noticeable over time.
8
Compared to other platformers like Super Mario Bros, the jumping and running can feel slightly clunky, but it's easy to get used to. If you think you have what it takes, boot up Ghosts 'n Goblins and see if you can survive until the very end!
Pros:
Catchy music
Fun and memorable enemies
Mixture of action and platforming
Cons:
Frustrating level of difficulty
Unfair enemy spawns
Repeated bosses
Download Ghosts 'N Goblins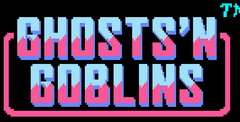 System requirements:
PC compatible
Operating systems: Windows 10/Windows 8/Windows 7/2000/Vista/WinXP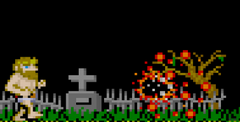 System requirements:
PC compatible
Operating systems: Windows 10/Windows 8/Windows 7/2000/Vista/WinXP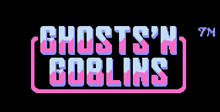 System requirements:
PC compatible
Operating systems: Windows 10/Windows 8/Windows 7/2000/Vista/WinXP
P-200, 32 MB RAM
Game Reviews
ProTips: * The tip team of Aaron Field and Brook Francisco, both from San Francisco, California, have come up with this complex level select code. At the title screen, enter the following: R and B three times, U and release, B three times, L and release, B three times, D and release then B three times. Use A and B to pick the desired level. Thanks again, guys.
NES/Famicom/Dendy Screenshots
GameBoy Color Screenshots