Harry Potter: Quidditch World Cup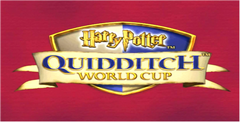 Click the "Install Game" button to initiate the file download and get compact download launcher. Locate the executable file in your local folder and begin the launcher to install your desired game.
Harry Potter: Quidditch World Cup is a fantasy sports game based off of the popular book and film series. Like other Harry Potter games, Quidditch World Cup is packed with action, charm, and a hefty dose of magic. You'll team up with your favorite Hogwarts House and take to the pitch, using your bewitched broom to zoom around the playfield. As you attempt to score points by scoring on the goal, you'll also have to defend against wickedly quick defensive plays and keep your eye out for the Golden Snitch. With a unique set of rules, fast-paced gameplay, and recognizable characters, this is a high-speed Harry Potter title that's worth checking out.
Main Game Features
Play Quidditch as any of the four Hogwarts houses
Reflex intensive sports-style gameplay
Multiple modes leading up to the World Cup
Game Modes
Harry Potter: Quidditch World Cup features a handful of game modes to enjoy, all revolving around the wizard-favored sport of Quidditch. Played with a broom and set of different colored balls, this explosive sport will have you dipping and weaving through the air as you attempt to score points. There are three major modes to enjoy, including Hogwarts, Exhibition, and World Cup. The Hogwarts mode is where you'll spend most of your time, competing in the Hogwarts House Quidditch Cup. Before you are able to compete in the league, you'll have to complete tutorial-style "House Challenges", which teach you the basics of the game. After fighting your way through the Hogwarts House Cup bracket, you'll unlock World Cup, where you can play as nine different national teams. World Cup also has four different difficulty settings, based off the model of broom you select. The final main mode, Exhibition, allows you to play a custom solo or multiplayer match of Quidditch on the various arenas unlocked throughout the game.
Gameplay
The basics of Quidditch are easy to understand, but luckily there are some great tutorials to finish when you first start. In Quidditch, two teams of seven players face off on a soccer-style pitch, with three goal posts on each end. Three of the seven players are called "Chasers", whose primary goal is to chase the erratic flying "Quaffle" balls and hit them into the goals. Two players act as "Beaters", who attack other players by hitting the heavy "Bludger" balls across the field. One player also acts as a goalie, protecting their goals from opposing shots. Finally, one player takes the role of "Seeker", chasing around the elusive Golden Snitch once the Snitch bar has been filled. While it might sound confusing at first, Quidditch is simple to learn and full of action, great for players who enjoy sports games but dislike the usual complexity.
The game is mostly broken up into two different tournaments, the Hogwarts House Quidditch Cup and the International World Cup. In the Hogwarts House Quidditch Cup, you'll choose one of four Hogwarts teams to control: Gryffindor, Slytherin, Hufflepuff, or Ravenclaw. Each team has a unique group of students to play as, for example, Harry Potter acts as Seeker for Gryffindor while his nemesis Draco Malfoy is the leader of the Slytherin team. There are bonus challenges to complete that award you with collectible Quidditch cards, which in turn give you new abilities to use during gameplay. There are over 30 different challenges to complete, adding a nice dose of replayability.
Conclusion
Fans of the Harry Potter books and movies will definitely get a kick out of Quidditch World Cup, as will any fan of fast-paced sports games. While the gameplay can be a bit clunky at times, the freedom of flying around the arena, smashing Quaffles, and catching the Golden Snitch is entertaining and fun.
7
There are enough bonus unlockables and additional difficulty modes to keep you coming back, while the simple multiplayer makes it an enjoyable game to play with friends. While the game could've used a few more modes or extra challenges, Harry Potter: Quidditch World Cup is still a remarkably fun and jovial game.
Pros:
Fast-paced action with a decent amount of strategy
Unlockable content adds a few hours of enjoyment
Includes many fan-favorite characters from the source material
Cons:
The controls feel clunky at first
Some matches are incredibly tough
Lackluster narrative
Download Harry Potter: Quidditch World Cup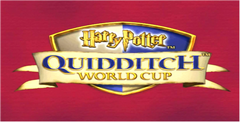 System requirements:
PC compatible
Operating systems: Windows 10/Windows 8/Windows 7/2000/Vista/WinXP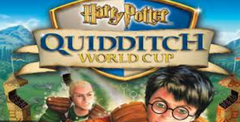 System requirements:
PC compatible
Operating systems: Windows 10/Windows 8/Windows 7/2000/Vista/WinXP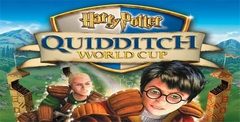 System requirements:
PC compatible
Operating systems: Windows 10/Windows 8/Windows 7/2000/Vista/WinXP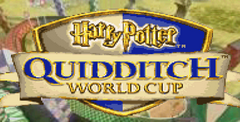 System requirements:
PC compatible
Operating systems: Windows 10/Windows 8/Windows 7/2000/Vista/WinXP
Game Reviews
People say:
7
Harry Potter fanatics clamoring for an accurate re-creation of Quidditch, the wildly complex wizarding sport, can finally simmer down. EA has crafted a remarkably playable title that captures the intensity of this creative, chaotic broomstick ballgame. Like all of EA's Potter games, World Cup approaches the fiction with astute reverence, so every character, ball, and broom looks just as you'd imagine. And while most sports sims suffer from repetitive graphics (if you've seen one football stadium, you've seen 'em all), here, you get a crazy variety of colorful Quidditch pitches in places like the sun-parched Australian outback and a Spanish bullring. The snazzy visuals will initially draw you in, but you'll stick around for the instinctive, responsive game-play. Passing, shooting, and tackling are a breeze, and the climactic race to snag the golden snitch that ends each match offers tense thrills. What's weird (and kind of lame), though, is that when you first start the game, you don't have access to several key abilities, like dodging, special shots, or bludger tossing. You must earn these abilities by playing through the single-player game, so don't even bother playing Versus matches until you've unlocked them.
7
Like all Potter-heads, I couldn't wait to jump on a Nimbus 2000 broomstick and catch the snitch. Quidditch World Cup successfully delivers that experience. The fictional sport's sights, sounds, and feel are spot-on in this game, and the unlockable items will keep you playin' for hours. Next time, though, I'm hoping for more game modes, such as co-op, team creation, or even online play. Still, World Cup will satisfy both hardcore fans and those whose vocabulary doesn't include words like quaffle or bludger.
7
'Close, but no golden snitch' is how I'd describe World Cup. Once you figure out all the special moves and techniques, the single-player game is a blast. Problem is, your performance during each match rarely matters, as winning almost always comes down to simply grabbing that all-important 150-point snitch. Authentic Harry Potter? Most definitely. But it's far too limiting to give Quidditch the staying power it needs for serious gamers.
Playstation 2 Screenshots
Other Games by Electronic Arts