Hood: Outlaws & Legends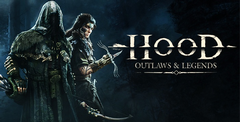 Click the "Install Game" button to initiate the free file download and get compact download launcher. Locate the executable file in your local folder and begin the launcher to install your desired game.
Hood: Outlaws & Legends is one of my most anticipated games of 2021! This is such a clever idea and while there has been no shortage of games about Robin Hood, the fact is most of them have been just god awful. With this game, they are taking a very interesting approach to the legend of Robin Hood. This is a multiplayer game and one that is shaping up to be a great deal of fun.
Stealing From The Rich
The idea of the game is the classic story of Robin Hood. Robin and his team of merry men and Maid Marion of course, want to take from the rich and give it to the poor. It is a story that is a true classic and while Hood: Outlaws & Legends is not a story-driven game.
I love this dark and gritty approach to the legend and think it is pretty badass the way they are portraying it. I love how dark and moody the visuals are, it looks like what Robin Hood would be like if someone like Michael Bay made it.
Scoring A Big "Payday"
If I had to compare this game to another, it would 100 percent be Payday 2. The idea is that you are part of a team of four and each round takes part over three phases. The first phase has you needing to steal a key so that you can access the treasure vault. You do this by taking down the Sherriff Of Nottingham. Once you have the key, you need to find the vault to get the treasure. Then the final phase is you trying to escape with the treasure.
This is a game where teamwork is going to make the dream work. Each of the four playable characters/classes has its own weapons, skills, and abilities that will have to be utilized in order to get through a match. The enemy patterns, loot, and vault location are randomized so you can never truly 100 percent know what to expect.
The Other Team
One of the most exciting aspects of Hood: Outlaws & Legends is that you are not just going up against the AI. There is another band of heroes that want to achieve the same goals as you do so you are also competing against them to get to the vault. This makes things even more exciting and it is a huge reason why you simply must be playing with people that you can actually communicate with.
Giving To The Poor
There is a very interesting progression system in Hood: Outlaws & Legends. When you get back with your loot that you have stolen from the vault you have to decide how much you are going to give away and how much you are going to keep. Giving to the people will earn you perks and new skills that you can use.
However, on the flip side of this, you need the gold that you just stole to pay for them! So, it is a very delicate balancing act. Maybe one match you give it all away to gain access to new skills and then the next you keep it so you can buy them?
8
I think that Hood: Outlaws & Legends is a fantastic idea for a video game. having a PvPvE set in this world is great and something I never in a million years would have thought of. They do seem to have a clear-cut plan for adding a lot of content to the game over the next year so it looks like the developers are in this for the long haul.
Pros:
The premise of the game is really cool
It is kind of like Payday 2 but in the world of Robin Hood
The dark and violent take on the story is awesome
This is the kind of game that is a great deal of fun to play with friends
Cons:
To get the best out of it you will have to communicate with your team
I do worry that they are too focused on the "road map" for the game than the "now"
Download Hood: Outlaws & Legends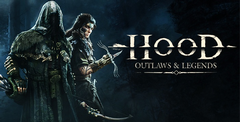 System requirements:
PC compatible
Operating systems: Windows 10/Windows 8/Windows 7/2000/Vista/WinXP
Similar Games
Viewing games 1 to 8