Killing Floor: Incursion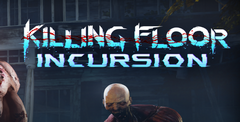 a game by
Tripwire Interactive
Platform:

PC

Editor Rating:

9

/

10

, based on

1

review
User Rating:

8.0

/

10

-

1

vote
Rate this game:
See also:
Zombie Games
The next step for the Killing Floor series was Killing Floor: Incursion which combined the game with VR. It would have been so easy for this to be nothing more than Killing Floor 2 but in VR or just a gimmick. That is not the as at all and as a result, Killing Floor: Incursion is one of the best first-person shooter VR games ever made.
The Story
Killing Floor: Incursion is continuing on the story that the other games set. There is a ZED outbreak and only you and your team can put a stop to the zombies. One thing that I really like about the story that this game has is the chapters as each one has its own area and style.
You have four different areas to play through. The first one is actually my favorite as it is a summer camp and is like a cheesy 80s slasher flick. You then have a stage set in a canyon where you have to navigate these creepy catacombs. Then you head to Paris in one of the most spectacular VR levels I have ever seen. The game ends at an industrial site which for me is the weakest of all the areas that the game sends you to.
The Presentation
As I said there are four very distinctive areas in the game and I think that for the most part, they look great. While the level in the woods is my favorite, I feel that Paris is the one that has the most variety as you are above and below ground so that makes this part of the game the most diverse.
Killing Floor: Incursion, as you would expect, is full of the red stuff and seeing it splat all round in VR is even crazier than it was in the last game. Hacked of limbs, and destruction all around look great. As is the case with the other Killing Floor games a ton of enemies come at you at once. The problem is that I do feel they could have done a few more ZED designs as they do get very repetitive. To be fair this is a bit of a harsh criticism on my part, but a bit more of a variety to the ZED's is probably my biggest gripe with the game.
The Gameplay
The gameplay is what makes Killing Floor: Incursion such an essential VR purchase. I have played other first-person shooters in VR, but this one just nails the controls. Using the different guns in this game feels amazing. Using a sniper rifle is done better in Killing Floor: Incursion than in any other VR shooter I have played. Even doing something simple like reloading your shotgun makes you feel like a badass.
The overall gameplay sees you having to survive wave after wave of the ZED's. You have lots of weapons that you can use and you can even pick stuff up such as severed limbs and use that as a weapon. The game really is a lot of fun to play and thanks to some clever, but also fun puzzles things never get repetitive.
Everything in Killing Floor: Incursion feels great. While the gunplay is done very well, so is moving around, using other items, opening doors and so on. They really did nail the controls for pretty much everything and that for me is why it is so much fun to play.
Final Thoughts On Killing Floor: Incursion
If you like to play VR games, Killing Floor: Incursion is a must play. This is one of the best VR (if not the best) first person shooters I have played. While a few more levels and game modes would have been great. Killing Floor: Incursion serves as a great starting block for what I feel could be the premier VR FPS series!
Final Score: 9/10
Pros:
I love the variety in the different stages
The best handling of guns in VR
You also have puzzles to do which are fun
The controls of the game feel great
It is a lot of fun from start to end
Cons:
I have heard some folks get motion sickness when playing this
Just a tad more content would have been nice
Download Killing Floor: Incursion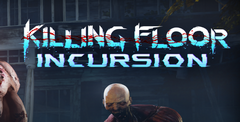 PC Download
System requirements:
PC compatible
Operating systems: Windows 10/Windows 8/Windows 7/2000/Vista/WinXP
Similar Games
Viewing games 1 to 2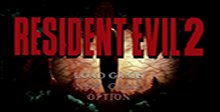 Resident Evil 2
Ready or not, the terror of Resident Evil 2 is here. In chapter one, the case of the disastrous T-virus outbreak--a mutagenic toxin designed for biological weapons--was eventually closed but the experiments were far from over. Control the destiny of Leon Kennedy or Claire Redfield as their nightmare begins when a biotech terror runs rampant in Raccoon City. Relentless zombies and hideous monsters are all out for a taste of your blood. If the suspense doesn't kill you, something else will.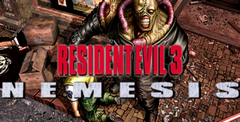 Resident Evil 3: Nemesis
Umbrella Corp. has made a fortune in illegal genetic manipulation, experiments and murder. Now Jill Valentine, former S.T.A.R.S.