Killing Floor 2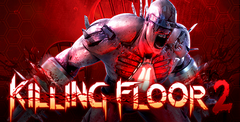 a game by
Tripwire Interactive
Platform:

PC

Editor Rating:

8.5

/

10

, based on

1

review
User Rating:

10.0

/

10

-

2

votes
Rate this game:
See also:
Zombie Games
If you liked what the original Killing Floor offered, you will really love what Killing Floor 2 is bringing to the table. This is a great example of how you do a sequel right. They do not try and reinvent the wheel here. Instead, they are just improving on the original game in pretty much every way you could imagine.
The Story
The story of Killing Floor 2 for me is stronger than the first game. The ZED outbreak from the first have has taken over Europe! A group of survivors though have banded together in order to fight back the infected. It is not going to win any awards for the story, but I really liked it. Once again it has a rather straight to DVD feel in regards to the story, but I actually mean that in a complimentary way. Killing Floor 2 raises the stakes in terms of the story and you do feel that the whole world could end if you die!
The Presentation
Killing Floor is a pretty ugly game, let's be honest! For Killing Floor 2 I feel that they did put in a lot more effort in terms of the presentation. I would go as far as to say that this actually a downright decent looking game. The ZED's have more detail to them and overall the levels have more detail as well which makes it feel like you are in a real place. The gore is even more over the top than it was in the first game and it is awesome. There are blood and guts everywhere and I love how over the top it is. Some might say it is "too much" but I disagree, the gore is a huge part of what makes Killing Floor 2 so much fun.
The Gameplay
I really do love what they did with Killing Floor 2. The perk system that was part of the first game is greatly expanded on here. You have ten different ones that you can pick from and three is one for each kind of play style. For me, playing as the medic was the best as I loved how quickly you can move around the map.
One thing that is a little strange is that you cannot use your main perks until you are level five which can take longer than you would think. Still, I do like how there are so many different "classes" and how different they all are.
You will be once again trying to survive wave after wave of ZED's until it is time to fight a boss. While the boss types are rather limited, I do like the different types of other ZED's you have to face. You will need different tactics depending on the kind of enemy that you are facing. Sometimes it can feel rather overwhelming when what feels like a thousand are coming at you all at once. Multiplayer is once again a huge focus of the game and working together is certainly the way to go. Not only will this get you further through the game. Working together and communicating with your team makes the game even more fun.
They did add a new game mode that is PVP. Here you have one team of human players and one team of ZED players. This is an ok mode, but something I hope is expanded upon if they ever make a Killing Floor 3. Playing as the ZED's should be way more fun than it is. It can be fun if you get one of the cooler ZED's, but that does not happen as much as I would like.
Final Thoughts On Killing Floor 2
Killing Floor 2 is better than the original Killing Floor in every single regard. They took what was fun and good about that first game and made it better in every single way. If you like horde style first person shooters, especially those that reward playing with others. I can see you getting well and truly addicted to Killing Floor 2!
Final Score: 8.5/10
Pros:
The perks/classes are all quite interesting
There is more to gameplay than just mindless killing
There are lots of fun weapons for you to use
It is very over the top with its violence and blood
A new game mode has been added
Cons:
Leveling up the perks/classes takes too long
Still not the most story-driven game
Download Killing Floor 2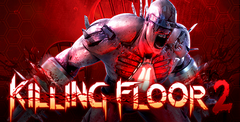 PC Download
System requirements:
PC compatible
Operating systems: Windows 10/Windows 8/Windows 7/2000/Vista/WinXP
Similar Games
Viewing games 1 to 2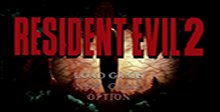 Resident Evil 2
Ready or not, the terror of Resident Evil 2 is here. In chapter one, the case of the disastrous T-virus outbreak--a mutagenic toxin designed for biological weapons--was eventually closed but the experiments were far from over. Control the destiny of Leon Kennedy or Claire Redfield as their nightmare begins when a biotech terror runs rampant in Raccoon City. Relentless zombies and hideous monsters are all out for a taste of your blood. If the suspense doesn't kill you, something else will.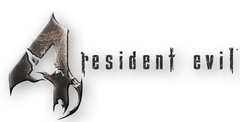 Resident Evil 4
In the first Resident Evil, you panicked because you weren't armed to deal with the situations thrown at you, and more often than not, had to flee the scene entirely.