Killing Floor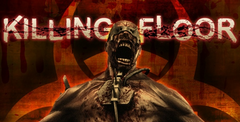 Click the "Install Game" button to initiate the file download and get compact download launcher. Locate the executable file in your local folder and begin the launcher to install your desired game.
For me, Killing Floor is one of those games that makes me feel old. I say this because as I write this, Killing Floor is pretty much at its ten-year anniversary! While it may have started its life as a rather simple mod. Killing Floor has now become its very own series and it is a series full of guns, blood, and zombies.
The Story
There is a story that runs through Killing Floor and while not the best story in the world, it does move things along. The idea is that over in the UK there are some scientists who are working on cleaning experiments. Of course, things go wrong and as a result, there is a zombie outbreak. Actually, Killing Floor refers to its zombies as ZED's and these things are on a rampage. You are sent in as part of this military team who is there to take down the ZED's and secure the site. I actually think the story is not that bad at all and it is like something you would see in a straight to DVD movie and I am cool with that.
The Presentation
Even back when Killing Floor was first released it was not regarded as a game that was a real looker. Now though it really does show its age. Killing Floor is not a horrible looking game, but there is a really low budget kind of feel to the look of the whole game. In a way, as the game has a somewhat "Grindhouse" feel to the story, the low budget style of it does kind of work in its favor. The sound is both good and bad, but I think I mean bad in a good way. The voice acting is very cheesy and bad in places, but you kind of like it as there is a charm to it. The overall sound in the game from the spats, gunshots, and soundtrack are all pretty fitting.
The Gameplay
If you were to watch a short five-minute video of Killing Floor you would think that it was just a mindless horde style game. Do not get me wrong, surviving wave after wave of enemies is what Killing Floor is about, but there is more to it than that. You will need to survive a wave of base enemies and then you get to face a boss. Sometimes you are giving a little bit extra to do, but for the most part, each level will follow the same formula. Thankfully the shooting mechanics are so much fun that it does not really get old like you would think it would.
Killing Floor is a much better game when you play it with other people. Working as a team is a lot of fun and I like the way that the game will reward you for healing other players. It is always better to heal other players and be healed by another player than healing yourself so keep that in mind.
There is cash that you can earn and this is what you use to upgrade in between stages. Ammo, weapons, upgrades and so on can be purchased. There are survival items and different perks that you can use as well which can make things a little easier for you and also let you play the game the way you would want.
Final Thoughts On Killing Floor
While it may not be a pretty looking game, Killing Floor is still a lot of fun to play. I really dig how over the top the blood and gore are and playing this with some friends is a great time. In all honesty with you guys, the only reason I am not scoring this higher is that the sequel, Killing Floor 2 does what this does and it does it better. Still, I would never turn down a friend if they asked if I wanted to play some Killing Floor!
Final Score: 7.5/10
Pros:
The gameplay is a lot of fun
The story fits the tone of the game quite well
It offers you a ton of weapons to use
Perks and survival skills make things very interesting
The gore is crazy!
Cons:
This really is not a very good-looking game
While good, Killing Floor 2 surpasses it in every way
Download Killing Floor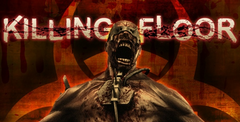 System requirements:
PC compatible
Operating systems: Windows 10/Windows 8/Windows 7/2000/Vista/WinXP
Similar Games
Viewing games 1 to 9