Dead Island 2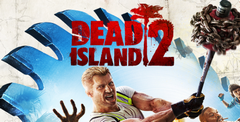 Download Dead Island 2 and survive the zombie apocalypse in sun-soaked California! Craft weapons, team up with other survivors, and face the relentless horde in this thrilling open-world adventure. Fight for your life – play now!
I know what you are thinking, Dead Island 2? You mean Riptide, right? Well no, while Dead Island Riptide is a direct sequel to the first Dead Island. There has actually been a Dead Island 2 that has been stuck in development hell for half a decade at this point.
Who Is Making This?
If you played the first Dead Island games then chances are you know that Deep Silver was the team that brought us the game. Dead Island 2 though is a bit of a mess right now in regards to who is actually developing this thing. At the moment it appears that the team at Sumo Digital are actually making the game and then Deep Silver are going to handle the publishing of it.
What Island Are We On This Time?
So far, the only real piece of information that has come out about the game is the setting. While it is called Dead Island and it is set after the events of the original Dead Island. Dead Island 2 is actually set in California. From what I have read the state of California has been put under quarantine due to a zombie outbreak. LA, San Francisco and one other yet to be announced location. My mind is already racing with what kind of great set pieces they could have in store by using California as the location for the game. I think the most obvious one has to be some kind of section at Alcatraz or the San Francisco zoo!
A Large Open World?
One thing that has not been confirmed just yet is the size of the map. The term "open world" has been thrown around a lot during the development of Dead Island 2, but what exactly this is going to entail is anyone's guess at this point. The past games have featured quite large locations, but perhaps the idea for this game is to have one large connected city like in a GTA game?
No More Clunky Combat
I am a huge fan of the original Dead Island and I did enjoy Dead Island Riptide as well. However, as much as I enjoyed those two games, I must admit that they are a bit on the clunky side as far as the combat and actually general gameplay goes. I though managed to look past it, but there were many who could not. Dead Island 2 is said to be changing up the combat. Again, this has not been dived into by the team behind the game in any way whatsoever. All we do know is that they are hard at work and the combat that is in the game is going to be different, but they will bring back some things from the past games such as the looting and crafting.
Why So Quiet?
Hey, you guess is as good as mine! The fact of the mater is that Dead Island and Dead Island Riptide both did pretty well from a sales point of view. So, it goes without saying that this is a series that has its fans. The social media accounts of the people making Dead Island 2 have been very quiet over the last two years.
8
We get the odd "game is in development" and so on, but no real information about exactly what the game is going to have.
Pros:
More Dead Island is always a good thing
Talk about changing the controls
Could have a large open world
Still has looting and crafting
Has the potential to be more story drive
Cons:
Where the heck is this game?
It is not actually set on an island
Download Dead Island 2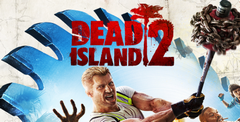 System requirements:
PC compatible
Operating systems: Windows 10/Windows 8/Windows 7/2000/Vista/WinXP
Game Reviews
Do you remember when the original of this open-world zombie game was supposed to redefine post-apocalyptic experiences? Dead Island 2 barely reminds us that this series was meant to break ground as the most thrilling action survival game yet. Did that accolade ever come to fruition? Unfortunately, not, and that's why a heavy redemption factor weighs on the sequel.
So, here we are with a second chance at reviving the franchise and showcasing how AAA games can turn themselves around where they haven't quite hit the mark in the first run. Will Dead Island 2 be the ultimate zombie game? Given the number of similar titles on today's market, they've got a challenge, but they've called all the resources they need to make it work!
Dead Again
Dead Island 2, the long-awaited sequel to the popular zombie survival game, aims to take players back into a post-apocalyptic world overrun by the undead. While the game shows potential in its vast open-world setting and refined combat mechanics, it falls short of delivering a genuinely captivating and immersive experience.
One of the strengths of Dead Island 2 lies in its expansive open-world environment. The game is set in a fictionalized version of California. It offers a diverse and visually stunning setting with iconic landmarks and varied landscapes. Exploring the zombie-infested streets, sprawling beaches, and dilapidated buildings can be an engaging and atmospheric experience, providing a sense of freedom and a backdrop for intense encounters.
The combat mechanics in Dead Island 2 have been refined compared to its predecessor. Players have various weapons, from traditional melee weapons to firearms, allowing for different play styles and approaches. The visceral and satisfying combat animations and the ability to dismember enemies provide a gruesome and intense feel to the encounters.
However, Dead Island 2 has several shortcomings that hinder its overall enjoyment. One of the notable issues is the lackluster narrative and character development. The story fails to grip players and falls into generic zombie-apocalypse tropes, lacking depth and memorable characters. The quests and missions, while numerous, often feel repetitive and fail to offer a meaningful variety or impactful choices.
This Island Ain't Big Enough for Two
While the refined combat mechanics are a step in the right direction, Dead Island 2 feels more like an incremental improvement than a significant leap forward in the series. The game fails to bring fresh ideas or innovative gameplay mechanics to differentiate itself from other zombie-themed titles. Days Gone still rules the roost if you want a more thrilling, modern zombie survival experience.
6
Dead Island 2 shows promise with its vast open-world setting and refined combat mechanics. However, the game fails to deliver a captivating narrative, suffers from technical issues, and lacks significant innovation. While it can provide moments of enjoyment, it fails to reach the heights set by its predecessor and other zombie-themed titles. Dead Island 2 may appeal to die-hard series fans or those seeking a cooperative multiplayer experience. Still, it may not fully satisfy the broader gaming audience.
Round-Up - Pros & Cons
Pros:
The large open world leaves plenty to explore
The combat mechanics make survival fun
The multiplayer experience is decent
Cons:
The game's performance issues hinder the enjoyment
A lackluster narrative and character development
Not significantly different from the original
What the heck is taking Dead Island 2 so long? Well, your guess is as good as mine, but hopefully, this will be the year that Dead Island 2 finally makes its full showing. As I write this there is actually a lot of buzz that the game will be one of the big showcases at E3 2019.
The Story
Deep Silver and Sumo Digital are the people behind this game and so far in terms of the story, they have been very quiet. Dead Island: Riptide was a great follow up to that first game, but Dead Island 2 looks like it is going in a different direction. What we do know is that the game is going to be set on the West Coast in the state of California. Los Angeles and San Francisco are going to play a major part in the game as well as one other area in California. The story that we know so far is that a zombie outbreak has taken place and the whole state is quarantined.
The Presentation
We have only had a few teasers for Dead Island 2, but from what we can tell that the game is going to have some serious polish to it. Using actual real cities is going to be very interesting and it is going to be good to see how much detail they are going for. Many games these days like to go for a very realistic approach to the way they do a city and Dead Island 2 looks to be following suit. The other Dead Island games at this point in time really do show their age from a presentation point of view so it is going to be great to see what the series is like on more powerful hardware.
The Gameplay
Of course, not a lot is known at this point in time in regards to what the gameplay of Dead Island 2 will be like. You would have to assume that it is still going to focus on the RPG mechanics that the first two games had. However, a bit pacier combat is something that I am sure many people would welcome.
The term open world has been thrown around a great deal in development for Dead Island 2 and that sounds like a great idea. The first two games had more confined areas, but they each had their own style. So, having a large California that you can explore and do missions as you please would be a real game-changer for the series.
The combat is apparently getting an overhaul and as I said I would really like some more fast-paced combat in Dead Island 2. Maybe they could borrow some of the parkour mechanics that Dying Light has? I feel that would work very well in the world of Dead Island.
Final Thoughts On Dead Island 2
The fact that this game is taking so long to come out is driving me and most other fans nuts. So much work has been done on this game that it would be a real shock if it was not released at some point in 2019. It will be interesting to see if the changes they make alienate fans of the first two games.
9/10
Pros:
The game looks like it could be out sooner than later
Smoother controls this time around
Three distinctive parts of California to play in
Looks to be keeping most of what made first two games great
Controls should be less clunky
Cons:
What is taking so long?
The dev team is really quiet about this
See Also
Viewing games 1 to 12