Dead Island: Epidemic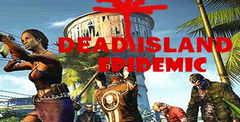 a game by
Stunlock Studios AB
Platform:

PC

Editor Rating:

7

/

10

, based on

1

review
User Rating:

8.0

/

10

-

1

vote
Rate this game:
See also:
Zombie Games
More than a few of your right now will be wondering what is Dead Island: Epidemic? Well if you thought that Dead Island Survivors was the only spin-off game in the Dead Island franchise, think again! Dead Island: Epidemic is a MOBA game that sadly never made it outside of its beta phase, but it still has a die-hard following.
The Story
For a MOBA that is based on a first-person shooter series, Dead Island: Epidemic actually has a really cool story. The game features John from the original Dead Island and once again he finds himself trapped on an island filled with zombies and other weird stuff. Even worse is that there are other groups of survivors willing to kill other people to get all of the supplies for themselves. John meets new survivors on the way and before long he is with a group that is willing to do anything to survive.
The Presentation
You may think that as Dead Island: Epidemic is a MOBA style game that the visuals will have taken a hit and be super zoomed out. Well, that is not actually the case, this game looks great. The best thing about it for me is the different types of zombies (or if you prefer monsters) that the game has.
These look amazing and I love how the special kind of zombies each have a very unique look to them. The different maps that you will be playing on have plenty of little details in them too. It would have been cool to see just how good this game could have looked had they gotten it out of the beta!
The Gameplay
Dead Island: Epidemic is a game that requires you and three other survivors to, well survive. You have wave after wave of monsters to worry about. Some missions do have extra objectives for you to complete as well as worrying about surviving. One of the things that makes, Dead Island: Epidemic even more troublesome is the other group of survivors! That is right as well as the creatures, other survivors are willing to kill for the resources that the map has. This makes things even more dangerous and exciting and it would have been amazing to see how this could have developed.
The character selection in Dead Island: Epidemic is great and one of the most interesting things about the characters is that they are infected! This is a really cool concept as it means that they have extra powers, but not at the expense of them turning into mindless killing machines.
It is really neat how you can have a survivor, armored and mutated version of a character. This keeps you playing and makes you want to level up as many characters as possible. Unlocking characters as you progressed was actually really cool.
Final Thoughts On Dead Island: Epidemic
This was such a great idea! I really wish that Dead Island: Epidemic had taken off and that they had stuck with it as there are some great ideas here. The official servers are down these days, but you can still play it thanks to some very hardcore fans. It may not be what you expect from a game with the Dead Island name, but this is one very fun MOBA!
Pros:
The plot is actually really cool
I love the different creatures in the game
Lots of interesting characters to play as
The gameplay is fast-paced, but also strategic
The mutated versions of your characters are really cool
Cons:
It is certainly not like the other two Dead Island games
Official servers are gone
Download Dead Island: Epidemic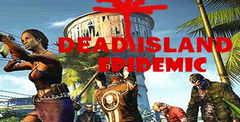 PC Download
System requirements:
PC compatible
Operating systems: Windows 10/Windows 8/Windows 7/2000/Vista/WinXP
Similar Games
Viewing games 1 to 2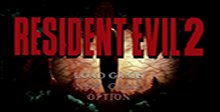 Resident Evil 2
Ready or not, the terror of Resident Evil 2 is here. In chapter one, the case of the disastrous T-virus outbreak--a mutagenic toxin designed for biological weapons--was eventually closed but the experiments were far from over. Control the destiny of Leon Kennedy or Claire Redfield as their nightmare begins when a biotech terror runs rampant in Raccoon City. Relentless zombies and hideous monsters are all out for a taste of your blood. If the suspense doesn't kill you, something else will.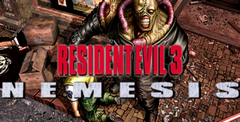 Resident Evil 3: Nemesis
Umbrella Corp. has made a fortune in illegal genetic manipulation, experiments and murder. Now Jill Valentine, former S.T.A.R.S.