Lily of the Valley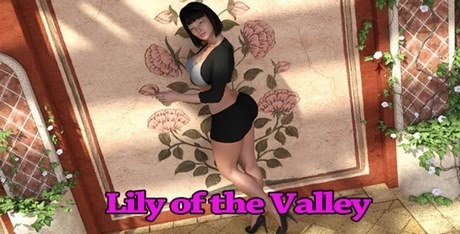 Click the "Install Game" button to initiate the free file download and get compact download launcher. Locate the executable file in your local folder and begin the launcher to install your desired game.
I was not prepared for the emotional rollercoaster that Lily of the Valley took me on. This is a visual novel, but it is not a romance or a lewd visual novel like most of them are. This is a pretty hard hitting and sad story about death, loss, and acceptance that really got to me. I will say right off the bat that if you have recently experienced the tragic loss of someone special in your life, I am not sure playing this game is a great idea as it can really strike a nerve. However, with that being said, I guess that does show just how brilliant the story is here.
Can You Ever Go Home?
The story of Lily of the Valley is hard to talk about as I want to avoid spoilers at all costs so I will give you the basic summary of what is going on here. Our main character is a man in his 30s who finds out that his mother has suddenly passed away. He currently lives in London and must travel back to Wales, where he was originally from to attend her funeral and deal with her passing. While "home" he comes across a strange girl in the valley who seems to know a lot about his mother and he feels like this girl is very familiar.
Guilt
One of the hardest parts of the story Lily of the Valley was telling was when we would feel the sadness, anger, and even guilt that the main character has. Mainly for living so far away from his family and not making as much of an effort to be with them as he should. If you have ever lived away from family and avoided making a call, made an excuse not to visit, and so on, this can hit pretty close to home, I know that it certainly did for me. The game is not going to take you too long to get through, you are probably looking at the two-hour mark, depending on the choices you make.
The Beauty Of The Valley
As far as the presentation of Lily of the Valley goes it truly is remarkable. The game has this kind of watercolor look to it and the drawings really are gorgeous. The character's faces and eyes are far more expressive than I was expecting and that along with the fantastic writing really does make the story hit you so much harder. There is even a very fitting soundtrack in this game and I felt that it complimented the story pretty much perfectly.
End Of Days!
There is one flay that Lily of the Valley has and sadly it is a pretty big one and that is once you have completed the game, it locks you out of your save file! I am not sure what bug caused this, but you have to go into the game's files to delete your save if you want to play the game again and that is a ton of hassle and I am sure something that some people may not be able to comfortable doing.
9.5
I thought that this was a fantastic story. It was well written, had a very deep and emotional protagonist and the art just tied it all together perfectly. Lily of the Valley is one of those visual novels that may not be something I want to play through again. However, it was an experience that I will probably never forget and if you want a visual novel with a deep and emotional story, you have to play this!
Pros:
The main character is very well written
I liked the mystery aspect of the story
It has a fantastic twist that I legit did not expect
The art and music are amazing and go great with the story
Cons:
The save game thing is a major pain in the butt
It is not the kind of game you want to play if you are feeling depressed that is for sure!
Download Lily of the Valley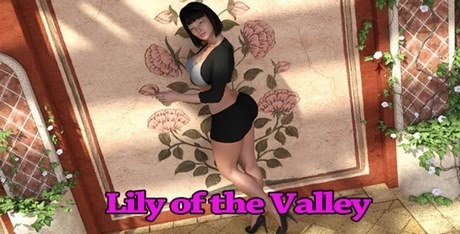 System requirements:
PC compatible
Operating systems: Windows 10/Windows 8/Windows 7/2000/Vista/WinXP
Game Reviews
Lily of the Valley is a visual novel about the life of newlyweds in the big city, where they are exposed to many temptations and temptations.
Plot
Lily has always been considered a sexy beauty, so everyone was surprised by her decision to marry an unremarkable Martin. They rent a small cottage in the suburbs, from where Martin drives to work every day. Lily is visited by her husband's friends Calvin and Julian, who try to entertain her.
Gameplay
The game also adds a role-playing feature with an overhead view, where you'll control a cartoon version of the main character. She goes shopping, goes to the gym, and goes to cafes with her friends.
The adventure lasts for 35 days, and you can choose whether to cheat on your goggle-eyed husband or stay faithful to him.
Pros:
Uncensored erotic scenes
Realistic storyline
Cons:
If you're in a hurry, it's easy to miss the opportunity to unlock the most explicit scenes
See Also
Viewing games 1 to 6