NBA Ballers Phenom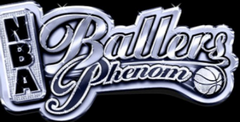 Click the "Install Game" button to initiate the free file download and get compact download launcher. Locate the executable file in your local folder and begin the launcher to install your desired game.
OK, so the mature nature of the Grand Theft Auto franchise has ticked off plenty of parents, politicians, and one loony lawyer from Florida. But once you look past the controversy, you'll see a series that helped raise our expectations for videogames today, in particular with its go-anywhere, do-anything environments.
Finally, this massive ingredient in GTA's winning formula is finding its way into a sports title. NBA Bailers: Phenom, the follow-up to Midway's arcade-rich hoopster, will make the entire city of Los Angeles--including downtown, Beverly Hills, and Hollywood--your playground. And surprisingly, you'll be spending almost as much time off the court as you do on it.
Welcome to the City of Angels
Just like any GTA metropolis, Phenom's version of Los Angeles is full of life. "The game is set during a fictional NBA Finals week, so everyone is there, including the 'who's who' of NBA athletes, music celebrities, coaches, agents, and media," says Executive Producer George Gomez. "You can walk around several L.A. neighborhoods and interact with people, stores, and vendors." Aside from chitchatting with the city's beautiful people or shopping for some new duds, you can cruise the streets looking for extracurricular activities, such as snapping pictures of pro players and working a charity car wash with those sexy Laker Girls. Photography? Charity work? Sounds kinda lame, you say? Gomez promises that won't be the case. "Once you see these events, I think they'll make you smile and I doubt that you'll think of them as 'cheesy,'" he says. "We are trying to create a rich environment that will allow you many choices. Some of the choices are more oriented toward performance in the game, and some are there simply for the exploration and entertainment value." Speaking of choices, each one you make along the way will greatly affect the game's outcome. One possible scenario has you winding up the No. 1 pick in the next NBA draft, while another puts you at the helm of an entertainment empire, splitting time playing ball with movie shoots, record labels, and designing your own clothing line. "We have a Career Aptitude meter on your bio page that always tells you exactly what direction you're headed," says Designer Johnny Vignocchi. "The mechanic is similar to what you see in modern role-playing games like Fable and Star Wars: Knights of the Old Republic."
Getting noticed
Long before Ervin Johnson became "Magic," Michael became "Air Jordan," and LeBron became "King James," these basketball superstars spent years proving themselves on the court. Luckily, things happen much faster on the videogame hardwood. In Phenom, you've got only one week to show the roundball community that you're the real deal. "The player arrives in Los Angeles with nothing but his skills and his desire to make his mark," says Gomez. "The week-long battle includes an old-time rivalry, a lost love, mentors, coaches, distractions, and maybe even a new love."
From the outset, you'll walk around town and choose which pro-am tourneys to enter (you can also head to LAX and fly to venues in other cities). Obviously, victories will improve your rep. In addition, you'll earn clothing and equipment that can help--and hinder--your abilities. "As the player grows his collection of special gear, he'll make his own choices about what gear to equip because not all of it is purely beneficial," explains Gomez. "Shaq's 'Diesel' sneakers increase the players shot blocking and low-post offense, but reduce his long-range shooting attribute. The player will have to judge what's best for his own style." You can also hone your skills via assorted minigames, including Shootout, which tests whether you can sink jumpers under the pressure of a time limit and a defender all up in your grill.
And remember those questionable off-the-court side missions? They might factor into wins and losses, too; completing certain tasks will help you build friendships with certain NBA players and celebrities, who may eventually become your teammates in the new 2-on-2 matchups (the original Bailers only featured 1-on-1 play). See, car washes are about more than staring at soapy T and A.
Download NBA Ballers Phenom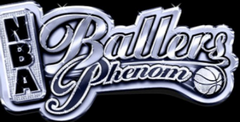 System requirements:
PC compatible
Operating systems: Windows 10/Windows 8/Windows 7/2000/Vista/WinXP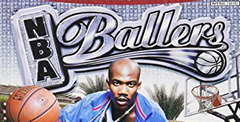 System requirements:
PC compatible
Operating systems: Windows 10/Windows 8/Windows 7/2000/Vista/WinXP
Playstation 2 Screenshots
See Also
Viewing games 1 to 5