NBA Live 96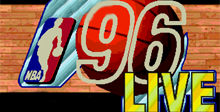 The Game
Jordan is back on the Bulls' roster, Tyson is bigger than ever and Monica Seles has come back from her rehab and had the chance to win it all at the U.S. Open. It seems some of sports' top names are on the comeback trail. So is EA, with the '96 edition of NBA Live!
Better than ever of course, NBA Live '96 has been beefed up to bring you another great season of NBA excitement. (I love this game!) You'll get to see the new expansion teams as well as all of the current players In the sport.
If you're looking for the main features that have changed, check out the Specs column and see if they match up to your standards.
As you know, the Al has been improved to give seasoned players a bit more challenge, but after playing for a while, the difficulty winds down. There should always be challenge in sports games. If I plan to enter the Season Play, I expect the computer to give me a hard time in reaching the NBA Finals. It's not fun when you're scoring close to 200 points every single game. Maybe next year.
The game play has improved in the shooting department. Players can dunk the ball whenever they are under the basket, rather than shooting a jump shot other players can block easily. This is the NBA: If you're 7 feet tall and under the basket, you better dunk the rock. EA Sports has brought NBA Live to another level of excitement.
PUBLISHER - Electronic Arts
THEME - B-ball
NUMBER OF PLAYERS - 1-5
Download NBA Live 96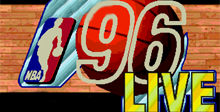 System requirements:
PC compatible
Operating systems: Windows 10/Windows 8/Windows 7/2000/Vista/WinXP
Game modes: Single game mode
Player controls:
Up, Down, Left, Right - Arrow keys
Start - Enter (Pause, Menu select, Skip intro, Inventory)
"A" Gamepad button - Ctrl (usually Jump or Change weapon)
"B" button - Space (Jump, Fire, Menu select)
"C" button - Left Shift (Item select)
Use the F12 key to toggle mouse capture / release when using the mouse as a controller.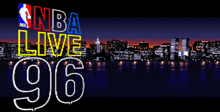 System requirements:
PC compatible
Operating systems: Windows 10/Windows 8/Windows 7/2000/Vista/WinXP
Pentium II (or equivalent) 266MHz (500MHz recommended), RAM: 64MB (128MB recommended), DirectX v8.0a or later must be installed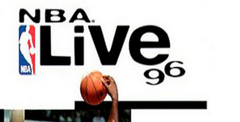 System requirements:
PC compatible
Operating systems: Windows 10/Windows 8/Windows 7/2000/Vista/WinXP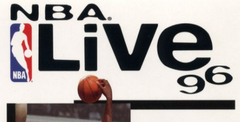 System requirements:
PC compatible
Operating systems: Windows 10/Windows 8/Windows 7/2000/Vista/WinXP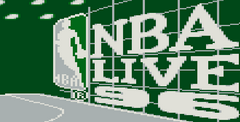 System requirements:
PC compatible
Operating systems: Windows 10/Windows 8/Windows 7/2000/Vista/WinXP
Game Reviews
Continuing to dominate basketball from coast to coast, NBA Live '96 features fast five-on-five action. Although the improvements are not as revolutionary as Live '95, this game still delivers the winning basket.
ProTip: When double-teamed, utilize the spin or cross-over dribble by tapping Button A twice. If your player has handles, he'll dust the D.
Triple Double
The most authentic basketball game ever created, Live boasts stats and attributes of almost every NBA player from the '94-'95 season (Barkley and Jordan are missing), along with a new create-your-own-player feature. If you ever wished you were a bailer, here's your chance to pit yourself against the very best.
Player control improves this year with an added spin move and cross-over dribble. Mind-blowing moves from alley-oops to air balls are all present, and point guards can call several plays on the run in true NBA fashion.
When a player's star pulses, he's on a hot streak and all his attributes are boosted. Feed him the ball while he's on tire and run up the score.
Smaller sprites and less color on the court make the graphics inferior to the SNES version, though the players' movements are more fluid. Gone are the close-ups of players' faces, though action photos have been added to the title screens and the crowd now waves during the visitor's free-throw attempts.
The opening music is not as smooth as it is on the SNES. But overall, from the frenzied crowd to the PA music, the Genesis reigns supreme.
Hoop Dreams
For the true NBA fan who can't get enough of a good thing or the first time b-ball sim buyer, this game's a must. Those who already have Live '95 should rent this game first to make sure the added options are worth the '96 season-ticket price.
EA Sports comes out shooting with the fast-paced, frantic style that made its five-on-five Live series a bestseller. Unfortunately, sub-standard graphics and missing features strand the PlayStation edition of NBA Live '96 in the arena of mediocrity.
Rodman for...Three?
Live '96 does have some good features. All the moves-pushing, al-ley-oop slams, and cross-over dribbles-are included, along with many play options like Season, Playoff, and Exhibition games. The rosters are updated through January 30, so although Kenny Anderson is already on the Hornets, you'll have to manually trade the likes of Tim Hardaway and Christian Laettner to correct the rosters.
The one Genesis feature that was left out, however, was one of the series' best options: the ability to create a player. Without this option, not only can you not put yourself or your friends in the game, but you can no longer access heroes from hardwood's past, such as Bird, Chamberlain, or Russell. And although all the rookies are on their new respective teams, other players like Magic, Jordan, and Barkley are now missing because of this oversight. Extremely disappointing.
Another major flaw is the way Live's players perform in comparison with their real-life abilities. In one game, Dennis Rodman actually scored 38 points, hit six to seven shots from three-point land, and collected no rebounds. For a sports sim, this is a huge error.
Air Ball
Hot full-motion video sequences may open the game, but once the whistle blows, cartoony players take charge, playing to a cardboard cutout crowd. The dunks and layups are boring and, by 32-bit standards. outdated. Even worse, the camera jumps around so much you might get motion sickness.
If anything jams in the game, it's the sound. From hip-hop beats to an up-tempo, lively crowd, Live delivers audio amazement.
The Ninth Seed
Live '96 has more depth than In The Zone, but everything that Live can do, NBA Shoot Out does better. Live may play well on its own, but for gamers deciding which b-ball title to buy, it fails to make the cut.
ProTips:
Put-backs and tip-ins account for a lot of scoring. Always follow your shot.
Pass the ball between your two best players. In this case, it's an inside-out game between Sniits and Miller, leading to an easy jumper for Reggie.
Post your hi" man up and back in against the defender for a high-percentage shot.
If an outside threat like Van Exel starts to light it up, keep feeding him the hall. When defend ers come to douhle-team him. other players will he left open.
Use picks at the top of the key to go around j our man. Then press Turbo and drive toward the basket for a layup.
Live '96 jumps from the 16-bit court to the 32-bit and PC arenas with a completely different look. While the sprites appear more pixelated in these PC screens, look for nice touches like shiny floors that reflect the on-court characters and a Create Player option that builds a character to the height you specify.
Five-on-five hoops action for up to four players comes to the PC with NBA Live '96. The game brings home all 29 NBA teams, their complete '95-96 rosters, all-star and custom teams, more player stats, and new blocks and moves, including tip slams and dives. You also get exhibition, season play, and playoff modes, plus you can create the next Shaq or Magic with the create-a-player feature.
Live '96 intercuts the game-play with video sequences,while a 3D court and changing camera angles realistically portray the action. CD-quality music is also part of the deal.
Manufacturer: EA
Machine: Genesis, Super NES
The annual EA updates are on their way! NBA Live '96 is the latest in the 16-bit hoops Series. Live '95 added the 3/4 perspective and some faster gameplay. Now if they can improve some more in '96 we could be in for a great hoops effort The Raptors and Grizzlies are included as well as the option to create a player, which means you can finally play with your favorite rookies. The early screens look real similar to the last effort - now if the gameplay can get a bit more realistic, this one is going to be a slam dunk.
EA Sports brings fast-paced, slam-dunking, five-on-five action to the SNES with its latest in the Live series, NBA Live '96.
Fixed in '96
Live '96 is bigger and badder than previous versions on the SNES, and it's the first to be comparable to the acclaimed Genesis versions of the past. New improvements include the ability to create your own player, perform one-on-one moves, and use on-the-fly play calling. Two new expansion teams, trades, and the full-motion diagramming of plays, which enables you to learn exactly how to execute and master both offense and defense like a real NBA coach, are also included.
Excellent player control enables you to drive to the hoop for a vicious rim rocker or dish the ball at the last moment to the open man. However, it takes far too long to launch the ball with the open jump shot, giving your opponent plenty of time to swat it back in your face.
ProTip: After getting a defensive rebound, pass the ball up the floor to one of your quicker men, then use the Turbo button and take it all the way to the hoop for the dunk or lay-up.
Graphically, enlarged sprites and a more detailed court help make the game a winner. Even the fans are noticeably touched up, but the few new animations, like tip slams, are noticeable only to those who have studied hard on Live '95.
The authentic on-court sounds are coupled with a jammin' soundtrack to get you pumped up before the game. New crowd chants and the beat of "We Will Rock You" will motivate you to drive the lane.
Above the Rim, Again
The furious pace, along with NBA realism and a noticeable improvement over Live '95, make NBA Live '96 the only worthy basketball game for SNES hoopsters.
Use your point guard to drive to the hoop and penetrate the defense. When other defenders converge, kick the ball out to the open man for an easy bucket.
Watch the full-motion diagramming of plays to find the pair that best suits your team's style. For example, run the high post with the Magic and feed the ball to Grant.
It's that time of year again; time for EA to release another basketball cart. NBA Live '96 is another excellent game in a long line of superb EA Sports titles. Complete with the '94-'95 season stats, the '96 version of this game remains the best real hoops game out there.
You already know what to expect from the graphics and playability--it's still all there. It's the new features that have enhanced this game. Apparently EA read some of our reviews, because they took many of the great aspects of their own Coach K and incorporated them into NBA Live '96. Now you can intercept passes, dive for the ball and view run-throughs of the plays. Also, you can create new players (up to 7'10" tali!) trade players and customize up to four different teams. These new features make NBA Live '96 the perfect companion for the new basketball season.
Sega Genesis/Mega Drive Screenshots
SNES/Super Nintendo/Super Famicom Screenshots
Similar Games
Viewing games 1 to 20