NBA Live 09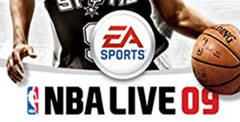 Basketball is easily one of the most popular sports in America, the stars are among the best-paid athletes out there, and the merchandising sales are crazy. Not to mention just how much of an important part of the American culture it is. It is impossible to talk about basketball without mentioning the NBA, and that's why we'll be talking about NBA Live 09.
Another of the yearly releases EA delivers for some of the most popular sports in the world NBA Live 09 comes our way with one goal in mind: But while EA sports may be the undisputed king when it comes to soccer video games, things are different when it comes to the NBA. But we'll talk more about that later on, for now, let's go a little deeper into NBA Live 09!
About the game
Adding new content to a sports game that gets yearly releases can be hard. It is a constant race with time to meet the deadlines and be able to deliver an updated version of their games nearly every year.
NBA Live 08 was already a significant improvement over the previous titles, and things go for the same route in NBA Live 09. However, adding to what's already a great franchise can be a difficult task, and adding more content to a sports game that gets yearly releases is an even harder one.
In NBA Live 09 we have all the classic modes, as well as de NBA Live Academy, which will serve as the central axis to enter all the game modes. This also means that there's a very complex career mode in which we can train our players with some of the best coaches and get into the greatest teams. There's the national league and the world championship FIBA available too. The dynasty mode is back once again, and we know this means we can get to play an entire calendar year of the NBA, taking the role of the team we chose, both on the basketball courts as well as on the economics and budget part.
The king of basketball?
Electronic Arts did an incredible job at developing this game to try and compete with the king of basketball games at that moment, we are talking about 2K9. There's no doubt that EA has put a lot of effort into trying to get NBA Live 09 up to the level of 2K's champion, sadly this goal was not achieved with NBA Live 09.
NBA Live 09 is an incredible game for any basketball fan, keeping it as realistic as possible, it is an incredible alternative if you're not a fan of 2K09's gameplay or something. It has an excellent soundtrack, different game modes, solid gameplay, all of your favorite players are in there, as well as any team you want.
8
It's still in the shadows of the giant NBA 2K9, but it proves that Electronic Arts can deliver an incredibly upgraded game, especially comparing it to the already good past couple of games.
Pros:
Great visuals
Solid gameplay
Good soundtrack
Very realistic
Fun game modes
Cons:
Still in the shadows of 2K09
Better, but not as big as an improvement
Download NBA Live 09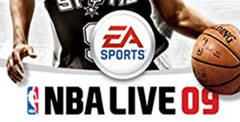 System requirements:
PC compatible
Operating systems: Windows 10/Windows 8/Windows 7/2000/Vista/WinXP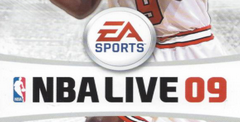 System requirements:
PC compatible
Operating systems: Windows 10/Windows 8/Windows 7/2000/Vista/WinXP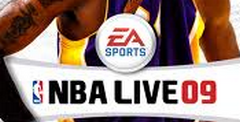 System requirements:
PC compatible
Operating systems: Windows 10/Windows 8/Windows 7/2000/Vista/WinXP
Playstation 3 Screenshots
Playstation 2 Screenshots
Similar Games
Viewing games 1 to 8