Odin Sphere Leifthrasir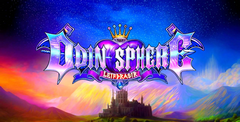 Download Odin Sphere Leifthrasir and experience a visually stunning action RPG! Immerse yourself in a beautifully hand-drawn world, engage in epic battles, and unravel a captivating story of love and war. Can you change the fate of the world? Play now!
The game offers a unique and exciting experience for fans of the genre, with improved graphics, a fascinating story and a fluid combat system. In this review, we will take a closer look at Odin Sphere Leifthrasir's features and evaluate whether this enhanced version of the original game is worth playing.as we talk more about this incredible game you-ll get to see just how much of an inspiration it has been for more recent titles, so, let's get started!
About the game
Odin Sphere Leifthrasir tells the story of five main characters in a magical world called Erion, each with their own story and motivations. The game unfolds as a series of chapters, each with its own playable character and narrative. It's a 2D side-scrolling action RPG that combines platforming elements with classic RPG gameplay.
The first thing you'll notice about Odin Sphere Leifthrasir is the enhanced graphics and stunning visual design. The game's art style is exquisite, with characters and enemies designed with great detail and smooth, fluid animations. In addition, the soundtrack is wonderful and evokes the feeling of a magical fairy tale.
The gameplay of the game is very satisfying and fluid. The controls are precise and the action is fast-paced, making it easy for the player to immerse himself in the intensity of the combat. In addition, the game offers a wide variety of weapons and abilities for the characters, allowing for significant customization and a unique gameplay experience.
Odin Sphere Leifthrasir's story and characters are one of the game's strengths. Each character has a fascinating and deeply personal backstory, and the plots unfold in an exciting and well-written manner. In addition, the world of Erion is filled with Norse mythology and fantastical elements that add depth and complexity to the game.
A great precursor
Compared to another similar game, such as Hollow Knight, Odin Sphere Leifthrasir stands out for its exquisite visual design and well-written narrative. While Hollow Knight has a more minimalistic approach and focus on exploration, Odin Sphere focuses on action and combat. Both games offer an exciting and satisfying gameplay experience, but Odin Sphere leans more towards narrative and character customization.
Rating: 9/10
Overall, Odin Sphere Leifthrasir is an impressive and exciting game that offers a unique and satisfying gameplay experience. With exquisite visual design, a fascinating story and fluid gameplay, it's easy to immerse yourself in the magical world of Erion.
9
Although the difficulty curve can be steep at times, and some bosses can be extremely difficult to defeat, gamers looking for an exciting and well-written gaming experience should definitely give this game a try.
Pros:
Stunning graphics and exquisite visual design.
Smooth and satisfying gameplay
Fascinating story and well-written characters
Variety of weapons and skills to customize the gameplay
Wonderful and evocative soundtrack
Cons:
Difficulty curve can be steep at times, which may frustrate some players.
Some of the game's bosses can be extremely difficult to defeat, which can make players feel discouraged.
The game can be repetitive at times.
Download Odin Sphere Leifthrasir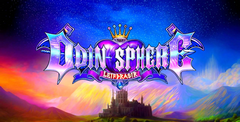 System requirements:
PC compatible
Operating systems: Windows 10/Windows 8/Windows 7/2000/Vista/WinXP
Game Reviews
Odin Sphere Leifthrasir is a side-scrolling adventure RPG where the prophecy of the rapidly approaching Apocalypse comes true and the survivors have to divide the world anew. Join the divine epic and become the ruler of a land cleansed of filth in a tangled tale of ungodly warfare.
Pros of the game:
Colorful pixelated graphics.
Character designs are based on famous characters
The course of the story depends on the player's choices
The progression system is unique to each hero
Several completely different endings
Playstation 3 Screenshots
See Also
Viewing games 1 to 8