Hollow Knight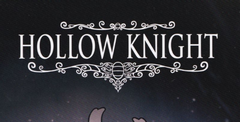 The problem with indie games is that sometimes, some of the greatest titles have promotion issues. You know, not enough media cover or ads, and this was, at least in the beginning, the case of Hollow Knight. A Metroidvania that's full of originality and creativity that for some time flew a bit under the radar. Lucky for us, a game such as this one didn't simply disappear, and became an instant classic.
Now, after Hollow Knight's success, there's even a sequel coming soon, Hollow Knight Silksong will be released later this year. Developed by the very same small team of three guys from Team Cherry.
About the game
The plot's not very clear to the player from the start and is never directly explained. You'll have to explore around the world and interact with different NPC's to understand what's this all about. And since that's part of what makes the game interesting, we are not going to spoil it here. It's enough to say that you play a knighted insect-like being adventuring into Dartmouth, a little tow over the ruins of Hallownest. From there you're going to travel around Hallownest to discover the traces of the forgotten kingdom and face the evil beings that now inhabit there.
A lot of inspiration in a small presentation
Hollow Knight is an excellent example of what inspired indie devs can deliver, even if they come from a relatively small Kickstarter campaign. The narrative is similar to the style found in FromSoftware's Dark Souls series. Where the player must explore and uncover the whole story of the world the game takes place in.
Not only that, but the visual style also resembles a Tim Burton movie, full of beautiful art and animations. The Gameplay is challenging and exciting, it really represents a charming and interesting experience.
Review
It's hard to believe that this game was actually developed just by three guys. There's a lot of work put into it, hard work that shows excellent results. The narrative, the art style, the gameplay and even the music in this game, everything is amazing. An exciting original take on the Metroidvania genre, with tons of personality and creativity.
Graphics and Visuals: The entire game is hand-drawn. This includes the backgrounds, character animations, special effects, everything. It has a unique and beautiful art style that overflows personality. Charming character design, excellent atmosphere, nice moves, and excellent animations. It may look a bit simple at first glance but when you take your moment to really check it out, it's an entirely different thing.

Gameplay: This game takes the best elements of any Metroidvania game, adding some of the coolest features from the Souls series, and puts it into a cute little package. The gameplay can be challenging, there's no life bar, but rather life points. Each time you're touched it deals the same amount of damage. This can be a little annoying, keeping in mind that it can be a minor enemy or a sub-boss attack. There's no stamina bar or level-ups in this game, but there's light customization through different items.

Sound: Once again, it's surprising what this game did with three developers alone, but the music is amazing. It's the perfect addition to the whole atmosphere present in the game. Excellent soundtrack and sound design that really brings Hollow Knight's world to life.
Download Hollow Knight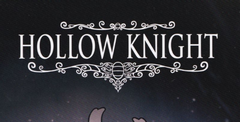 System requirements:
PC compatible
Operating systems: Windows 10/Windows 8/Windows 7/2000/Vista/WinXP
Similar Games
Viewing games 1 to 4