Hollow Knight: Silksong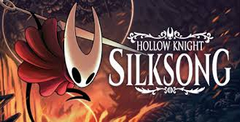 Download Hollow Knight: Silksong and embark on an enchanting journey through a beautiful, hand-crafted world. Battle formidable foes, unravel intricate mysteries, and discover the secrets of a lost kingdom. Begin your adventure and play now!
Team Cherry comes back once again with the sequel of its critically acclaimed Hollow Knight. Without a doubt Hollow Knight: Silksong is not only one of the most awaited indie games, but it is also one of the most promising. After the intense success and overall positive receiving of the first title, the public wants more. It is still in development, and the release date is "as soon as the game is ready", but there's some info around already.
What we know so far
Even without a release date, once you gather around the official announcements and the confirmed rumors, there's a lot to be said about it. Much like the first title, Hollow Knight: Silksong maintains the same Metroidvania style. It has a pretty similar art style, which is amazing, and the soundtrack is composed by Christopher Larkin.
Even though the game was originally planned as a DLC for the first title, it grew so much that it became a game of its own. The world will be just as big if not bigger than in the first game, and it allows you to explore a new world. The developers didn't hide their love for the Souls games by FromSoftware. It still focuses a lot on the fighting mechanics combined with the importance of exploring your environments.
The soundtrack also includes 30 tracks so far, which is already more than the 26 we got in the first game. Even now you can go and check two songs that appear in the game, and they sound amazing. The sound library is extended and the quality of the composition is taken to the next level. The game seems to be going slow but steady, as the developers showed some of the designs of the characters in the game last year, revealing a lot of new information.
One of the best Metroidvania?
Alright, so before discussing this, you probably have heard the word Metroidvania a lot, but just what does it mean? Well, exactly what the name implies, it comes from mixing a Metroid and Castlevania, two series of games that share the same type of gameplay. It generally involves an exploration of a big map while unlocking new locations and getting power-ups. They are based on a lot of exploration and learning how to exploit the character abilities to the maximum. This all happens in a 2D or 2.5D environment and it's very popular due to its simplicity while holding pretty much endless possibilities.
Even though nowadays it is not as popular among AAA envelopes, it is still super popular when it comes to indie titles. It is extremely hard to determine if Hollow Knight: Silksong will be one of the best in its genre, but it will certainly be among the best these past years. One of the most incredible titles in the genre coming from indie developers is definitely Ori and the Blind Forest.
Ori and the Blind Forest is easily one of the most amazing experiences available in the past years. You just have to let yourself get lost in the relaxing and beautiful experience it presents. Exploring its world with its amazing soundtrack it's easy to lose track of time, but the same thing happens when playing Hollow Knight. Since you don't have to backtrack as much as in many other Metroidvanias, and they both present a beautiful art style in amazing world design, they are easy to get in and hard to let go.
Preview
Since it's not out yet, we can't make a review, but given the information already available, we can discuss what we expect.
Graphics and visuals: The graphic and visual aspect of this game looks simply amazing. But that's to be expected since it's pretty similar to the first game. Sharing the same art-style and level design, we can expect to see some excellent world-building. Some of the enemies designs have already been published and they are completely original and new, so far so good here

Gameplay: Here's where things get more interesting. Even though the first game is already an amazing experience, and Metroidvanias are usually similar, releasing a game exactly like the first one is never a good idea. There are some changes to be made and things to be added to give new life to this amazing game world

Sound: Not much to be said here, the game soundtrack is made of beautiful compositions by Christopher Larkin. It is already as amazing as the first one, and more remains to be seen.
Download Hollow Knight: Silksong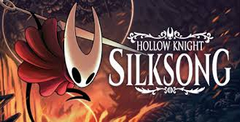 System requirements:
PC compatible
Operating systems: Windows 10/Windows 8/Windows 7/2000/Vista/WinXP
Similar Games
Viewing games 1 to 10