OFF GRID : Stealth Hacking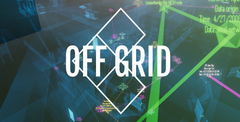 Click the "Install Game" button to initiate the free file download and get compact download launcher. Locate the executable file in your local folder and begin the launcher to install your desired game.
Just when I thought I had my fill of cyberpunk style games, OFF GRID: Stealth Hacking comes along! I love a good story in my games and I think that first and foremost the people who are behind this game have a very interesting story to tell. A game about hacking may seem like it is ripe for a 3rd person action and adventure game, but this shows you can still have a lot of tension and excitement, even if you do not have to fight!
A Dad Just Trying To Do Right
Above all else, it is the story that has me invested in what is going on with OFF GRID: Stealth Hacking. The game is set in the not so distant future where the state is getting a little too big for their britches in terms of the surveillance it has on the people. The way that this is a cyberpunk game, but focuses on some real-world issues that are happening now is something I think is really cool.
We play as a dad called Joe. Joe's daughter is very talented on the computer and she has been taken away by the government. Joe who is not exactly the most skilled when it comes to tech, must learn as he goes to try and save her.
Spies In Disguise
Before I get to the gameplay of OFF GRID: Stealth Hacking I have to talk about the visuals. This game has a very unique kind of look. The characters all have this rather skinny lower body thing going on and I felt like I had seen it somewhere before. Then it hit me, the character designs remind me of the DreamWorks movie, Spies In Disguise. The whole game has a very cool cyberpunk vibe to it with lots of bright colors.
One thing that is really cool is that when you do hack something, you get to view the action as if you were using a computer or some piece of tech. I thought that this was a really cool design choice and it does help you feel more like a hacker.
An Award-Winning Soundtrack
If you watch the trailer, it is impossible not to be impressed by the soundtrack. The reason for this is that they were able to get Bafta winning team of Jonas Jensen and Lyndon Holland. Nailing the cyberpunk setting is more than just having neon lights and futuristic tech. The sound is also a huge part of that and OFF GRID: Stealth Hacking boasts a very impressive soundtrack.
Shock The System
You may think that the gameplay here is going to be similar to something like Watch Dogs, but that is not the case at all. This is all about being unseen and the real weapon at your disposal is the data that you are able to collect on people/companies via various shacking techniques. Getting in, getting the info, and then getting out before you are seen is what this game is all about. Even though there is no combat, you are still at threat from people so you have to keep your eyes open and look at their line of sight before you start hacking something.
8
There are many games that have a cyberpunk style and more than a few are releasing in 2021. Even though this is a style that is popular at the moment, I feel that OFF GRID: Stealth Hacking is doing more than enough to stand out on its own. It has a very engaging story that is very character driven and the art style gives the game a very stylish look. Add to this a great soundtrack and some very interesting gameplay and you have a stealth game that needs to be getting more attention than it is currently reviving.
Pros:
The story the game is telling is great
I liked the idea of a dad saving his kid
The actual hacking is very cool and looks like a lot of fun
This game is about a 10/10 on the tension scale!
Cons:
As it is so story-driven would you want to play through it more than once?
I am sure there will be a lot of trial and error in some sections of the game
Download OFF GRID : Stealth Hacking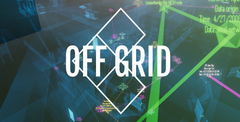 System requirements:
PC compatible
Operating systems: Windows 10/Windows 8/Windows 7/2000/Vista/WinXP
Similar Games
Viewing games 1 to 8