Pro Beach Soccer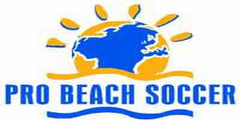 Download Pro Beach Soccer and experience the excitement of beach soccer in this action-packed sports game. Choose your team, master the unique controls, and compete in dynamic matches on sandy beaches around the world. Can you score goals and become a beach soccer champion? Play now!
Pro Beach Soccer, developed by PAM Developments, is a sports simulation game that allows players to experience the excitement and intensity of beach soccer. With its unique blend of soccer and beach volleyball, Pro Beach Soccer promises a thrilling and immersive gaming experience. In this review, I will provide an overview of the game and delve into the gameplay, visuals, and story in detail.
Gameplay
The gameplay of Pro Beach Soccer is fast-paced and challenging, with players having to work hard to score goals and defend against their opponents. The game's controls are easy to pick up, but mastering them takes time and practice. Players can move their character around the sand with the left stick or D-pad, while the right stick is used for various actions, such as shooting, passing, and tackling.
One of the unique features of Pro Beach Soccer's gameplay is the power-up system. Throughout the game, players can collect power-ups that will give them an advantage over their opponents. These power-ups can range from temporary boosts to their speed or strength, to more powerful abilities like the ability to shoot fireballs or to launch a powerful bicycle kick. These power-ups can make a huge difference in matches and can be the key to victory in tight games. Its similar to the one seen in Mario Strikers: Battle League Football. Another aspect of the gameplay is the variety of moves and techniques available to players. Pro Beach Soccer offers a range of moves, from bicycle kicks and volleys to overhead kicks and scissor kicks. These moves are not only fun to pull off but can also be effective in-game, giving players the ability to outmaneuver and outscore their opponents.
Finally, the game also offers a range of modes for players to compete in. These modes include friendly matches, tournaments, and challenges. Players can choose from a range of teams from around the world, each with their unique stats and strengths, and compete against other teams in matches and tournaments. The challenges mode offers various tasks and objectives, such as scoring a certain number of goals in a match or performing a particular move a certain number of times. These challenges can be a fun way to test your skills and improve your gameplay. The game does function much like the classic PES 2009 and such but, due to the sand, it is a little smaller on scale and slower overall.
Visuals
Pro Beach Soccer's visuals are decent but not outstanding. The game's graphics are not particularly impressive, but they do the job well enough. The game's beaches are nicely detailed, and the player models are well-designed, but the game lacks the polish of other sports simulation games. However, the game's animations are smooth and fluid, which enhances the gameplay experience. Overall, Pro Beach Soccer's visuals are serviceable, but they do not stand out as a selling point for the game.
Story
Pro Beach Soccer does not have a story mode or any real narrative to speak of. The game's focus is solely on the gameplay experience, with players competing in matches and tournaments to become the ultimate beach soccer champions. While this lack of a story mode may disappoint some players, it does not detract from the game's overall appeal. Pro Beach Soccer's gameplay is strong enough to stand on its own without the need for a narrative component.
8
Pro Beach Soccer may not be astonishing by today's standards, but it's got a lot of spirit and is definitely a more unique version of the sport we all know and love.
Pros
Fast-paced and intense gameplay
Unique power up system that we do not see in football games often
Cons
Visuals are not particularly impressive
Lacks a story mode
Download Pro Beach Soccer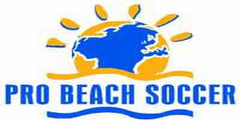 System requirements:
PC compatible
Operating systems: Windows 10/Windows 8/Windows 7/2000/Vista/WinXP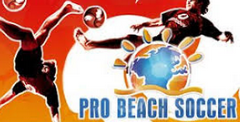 System requirements:
PC compatible
Operating systems: Windows 10/Windows 8/Windows 7/2000/Vista/WinXP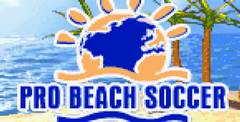 System requirements:
PC compatible
Operating systems: Windows 10/Windows 8/Windows 7/2000/Vista/WinXP
Game Reviews
Pro Beach Soccer is a beach soccer simulator that has gone beyond simple friendly competitions to the professional level. Become a member of the team that will conquer the world of beach soccer and forever be part of history. Recruit and train your own team or choose one of the real clubs for a lightning win on the world stage.
Game Pros:
Use the best cheating techniques to win
Day and night mode for four real arenas
Real beach soccer stars can join the team
Playstation 2 Screenshots
See Also
Viewing games 1 to 6