Resistance 2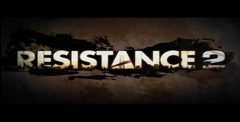 Download Resistance 2 and fight back against an alien invasion! Immerse yourself in a gripping story, experience intense battles, and save humanity from the relentless Chimera. Ready to join the resistance? Play now!
Sometimes launch titles are good enough to have a sequel. Resistance 2 seeks to build upon the success of its predecessor, expanding on the qualities of the sci-fi shooter that made for a surprisingly engaging playthrough. Is the second incarnation going to live up to the gameplay of the first? There may be some big boots to fill here.
Resistance 2 carries on the story with another single-player-focused campaign that takes us beyond the United Kingdom to cope with an alien invasion in the United States. It would seem like there's a lot of potentials there - and with added multiplayer - it seems there could be even more realm of possibility. Let's join the Resistance once again!
Unwanted Influence
The first game was surprising because it was a decent launch title. Usually, many releases are just a showcase of what the console in question could potentially do. However, we got an engaging, mechanically sound sci-fi first-person shooter. Resistance 2 is back to prove it can do more than just enlighten into what their engine can do - it's creating a franchise out of the games.
The narrative returns on much the same premise with a different storyline. The Chimera aliens have invaded the United States, and players, as Hale once again, must inspire a fightback. This time, players will face the challenge of more focused mechanics in line with survival struggles against the intergalactic horde. It shows they are serious about making an experience out of Resistance 2.
So does it deliver? The level design and first-person shooter mechanics are all sound, providing thorough entertainment throughout the war-torn United States. Players will have to manage only 2 weapons this time around while keeping life in check through a regenerative health bar mechanic. Have faith that it provides as many thrills as the first game.
However, those who have found love with the franchise will undoubtedly have problems with the narrative. There are many character exclusions, generic plotlines, and lacking personalities. Considering Resistance 2 aims to be heavy on the story, it is a bit of a shame that the story doesn't hold a candle from the first. Gameplay, though, is right up to scratch.
Don't say, shoot!
Those who want to play Resistance 2 for its immersive sci-fi storyline might be a bit disappointed in what it offers. However, if you're looking to play a game with top-notch FPS mechanics and beautiful visuals - Resistance 2 wins favors on that front. Even the massive release of Crysis Warhead doesn't quite feel as well-made as this game.
8
All things considered, Resistance 2 is a worthy entry into a surprisingly gripping franchise. The multiplayer significantly adds new dynamics into the mix, compensating for the lackluster narrative. Even if you are new to the world of Resistance, you can find a lot to enjoy, especially with that brilliantly polished combat.
Round-Up - Pros & Cons
Pros:
Beautiful, well-rounded level design
Some of the most engaging FPS mechanics on the market
Visuals are jaw-dropping
Cons:
The narrative is lacking compared to its predecessor
Can only carry two weapons which can be frustrating
Download Resistance 2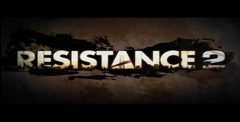 System requirements:
PC compatible
Operating systems: Windows 10/Windows 8/Windows 7/2000/Vista/WinXP
Playstation 3 Screenshots
Similar Games
Viewing games 1 to 8