Seeds of Chaos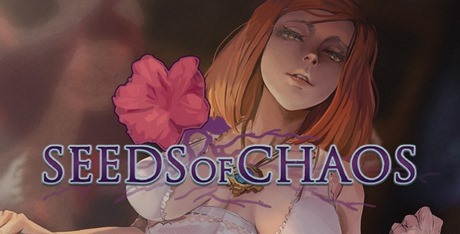 Download Seeds Of Chaos if you are in the mood for a darker more mature kind of game. This is a game that has a lot of sex, but this lewd visual novel also has a bit of horror to the story too! If you love sex and love getting scared, this lewd game is perfect.
I know that at first glance Seeds of Chaos may look like just another NSFW erotic visual novel game. However, this is a pretty fantastic game and it is one of the better visual novel games to be released in 2020. While there is a ton of content for you to get into, I do have to say that as of right now the game is still technically listed in early access so it may have the odd bug here or there.
A Dark And Sexy Fantasy Tale!
The story of the game is awesome and as someone who has always enjoyed a fantasy setting, it had me invested right away. The basics are we have a young hero called Rowan and he has to save his land from a demon lord. The thing is, Rowan can be the ultimate hero or can give into his deepest and darkest desires!
This is a story with many branching paths so as well as having a lot of replay value it also means that your Seeds of Chaos playthrough may turn out quite differently than mine did. I love this kind of thing as it makes this a very interesting (and kind of awkward) game to discuss with other players.
Like It Came Off The Rack!
The visual presentation on offer here is truly second to none. The artwork is just amazing and I am shocked the game is not getting more recognition based on the artwork alone. What I like about it is that it has the look of a high-end fantasy graphic novel that you would buy in a comic book store, that is how good the artwork is here.
Yes, you do have a ton of different sex scenes in the game to get your motor running. However, the artwork overall for the various locations and different creatures and characters you encounter is some of the best I have seen in 2020.
More Than Words
It would be so easy for me to just pass off Seeds of Chaos as another visual novel game, but it is far more than that. If we start with the actual visual novel aspect of the game, everything you do matters. You are given many choices in the game and you always feel like the choices you make have consequences. There is more than just the story here. You also have a castle that you can manage, here you can level up your troops as you prepare for battles. It has a roll of the dice system at play and you have various things that you can upgrade as you progress.
I will admit that this aspect of the game is not super deep, but it makes for a nice extra to what is already a good visual novel. The map is fairly large and you have many different locations that you can go and check out.
I was very impressed with Seeds of Chaos. It is the kind of game I can easily see myself playing through multiple times. This is for many different reasons. First of all, that artwork is truly gorgeous. However, the game is also a lot of fun to play and I would love to play through it again and make Rowan more of a bastard than a hero like I did my first playthrough. This game is a great deal of fun and one that is very easy for me to recommend to you guys.
Download Seeds of Chaos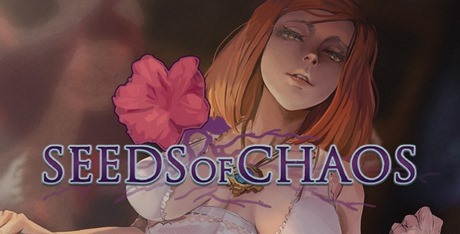 System requirements:
PC compatible
Operating systems: Windows 10/Windows 8/Windows 7/2000/Vista/WinXP
Game Reviews
I have to start by saying that as far as lewd games go, Seeds of Chaos is one of the best I have played in a while. The thing is as much as I love this game, I can see it also being the kind of game that some people will find far too much and require too much of the player and quitting after a short while. For those willing to stick with it, you will find this to be one of the most rewarding lewd visual novel RPG style games you have ever played.
It Is Good To Be Bad!
One of the things that I like about this game is the story. You pretty much play as the bad guy, but like in all good stories, him being bad is not just a case of black and white. You see, you were captured by two demons and while you were captured, they demanded that you have to do horrible things for them! They have put your wife under a spell and if you do what they ask, you will get to spend a night with her.
It is pretty good stuff and it has many twists and turns. Do not get me wrong there is a lot of sex here and one thing that Seeds of Chaos does better than most is that it gets to the XXX stuff pretty quick. However, I would argue that this would still be a great story to play through even if it toned down the sex stuff.
How Deep Is Too Deep?
The gameplay is something that you will either love or hate. This is one of the deepest lewd games I have ever played and that is a strength and a weakness. You can click on various parts of the map where you can go and see what is happening. If there is something of interest the game will then start with its visual novel phase. You also have to level up that you need to do for yourself and your equipment as there is combat in this game also. Plus, you have a management side to things as at a point in the story, you will be tasked with taking care of the demons' castle!
So, as you can see there is a lot that you have to keep your eye on in this game and I feel for players who are impatient or not willing to read as they play. This game may get too much for them. I feel that it teaches you what you need to know, but it does ask a great deal of the player.
The Don Bluth Of Lewd Games
If you get my Don Bluth reference, congratulations you are awesome and you can have a tree star! In all seriousness, Seeds of Chaos is a fantastic looking game with some of the most amazing artwork that I have ever seen. I made reference to Don Bluth as a joke, but the art in this game has that movie feel to it and I was blown away right from the start. It is lacking in animation, but as it looks so good, I did not notice as much as I might do with other games.
The soundtrack is very fitting and has a fantasy style to it. Far too many lewd games drop the ball when it comes to the soundtrack, but that is not the case here at all.
9
I had a great time playing through Seeds of Chaos and I highly recommend that if you are a fan of lewd games, but want one that has a lot of gameplay, a great story, and some hot artwork you check this one out. It had me entertained from the start until I was done with it. It does demand a great deal from the player, but to be fair it gives a lot back in return so I feel it is worth sticking with.
Pros:
It has some amazing artwork
I liked the characters you come across
It is pretty cool getting to play as a bit of a bad dude
The overall premise of the story was very entertaining to me
It has a very fitting soundtrack
Cons:
It does ask a lot of the player
The management aspect does take a lot of work
See Also
Viewing games 1 to 8