Viewing games 1 to 9 (of 9 games)

The Continent of Rune has slumbered in peace for 50 generations. A horde of invaders swarm across the border, while a dragon that has slept for centuries stirs in its tomb. Only the King's youngest swordsman and his war party can defy the Dark Dragon's evil power and crush the mighty army! Control up to 10 different characters at once. Increase their skills and attributes through strategy, combat and exploration. Search through 8 brilliant scenarios. Sub-quests and imaginative sequences make every game a new adventure!

In the eerie Cave of the Past, a mischievous thief tampers with the mystical Stones of Light and Dark. The Stones once imprisoned the Evil of All Ages. Now the deadly Zeon is unleashed. His rage will hurl the galaxy into eternal darkness - unless the Shining Force can stop him! The legendary epic resumes with an entirely new story, awesome cinematic battle sequences and incredible monsters! Build an awesome 12-member strike force from over 20 characters and develop them into fiercer, stronger, more magical warriors!

Vanish the fiendish forces of Dark Sol and restore peace to the enchanted Kingdom of Thornwood. Search for the powerful Arms of Light and fight the savage creatures that roam the darkness of the Labyrinth. Use your warrior's skills and cunning to pass the test of the Ancients and become a shining knight.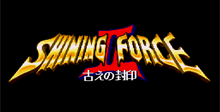 Shining Force 2 is a strategy/rpg hybrid with cartoon-like graphics.
Discussion

4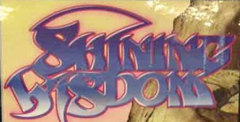 Shining Wisdom is the first in the long line of Saturn RPGs coming from Working Designs.