Silent Scope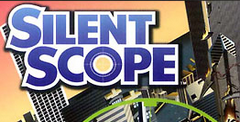 a game by
Konami
Genre:
Shooting Games
Platforms:

Playstation 2,

Dreamcast

Editor Rating:

6.7

/

10

, based on

3

reviews
User Rating:

7.0

/

10

-

2

votes
Rate this game:
This does not refer to a really quiet mouthwash. No, Silent Scope is Konami's innovative sniper-shooter that debuted in arcades quietly last year and quickly shot to the top of the coin-op revenue charts. Sidestepping tyrannical anti-gun groups by making the targets terrorists, SS loses the special arcade rifle controller, but retains all the graphics and gameplay. Coming to a DC and a PS2 near you this fall.
Download Silent Scope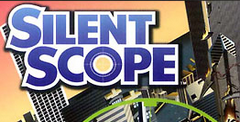 System requirements:
PC compatible
Operating systems: Windows 10/Windows 8/Windows 7/2000/Vista/WinXP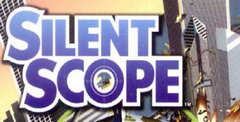 System requirements:
PC compatible
Operating systems: Windows 10/Windows 8/Windows 7/2000/Vista/WinXP
Game Reviews
People say:
7
Silent Scope was a very unique arcade game. Anyone who strolled by the rifle fitted to the dashboard usually found themselves compelled to take the sniper-sim for a go or two. If you've actually played the game, you know it was cool as hell drawing a bead on a baddie's forehead and painting the walls with him. Now that the game has come home to the PS2, does it survive the conversion, minus the presence of a controversial peripheral like a sniper-rifle replica? Yes it does, if anything, the game is even easier, as tracking bad guys with the rifle was always a chore. The easiest tactic was to look directly at the screen, following the targeting reticle and the target, and once located, to aim through the scope and fire. Without a rifle to impede your progress, moving around and zooming in and out with the Dual Shock controller works just fine, although it can be awkward remembering what button does what. The challenges are varied, whether it be picking off bad guys lurking in windows, or pegging a terrorist running across a crowded football field carrying the president's daughter. The training missions help you get accustomed to the controls, but the greatest failing factor that brings Silent Scope down a notch is the fact that the game is over in no time at all. This is nothing new to arcade conversions, but that doesn't help this innovative game avoid rental status.
6
There's no doubt in my mind that the biggest reason Silent Scope and its sequel have been #1 at the arcades is because of the unique scope-screen. But if that had been the only thing this game had going for it, it would be a complete flop when it came home minus the gun support--luckily it's not. What you have here is a solid sniper shooting game, with pretty good controls and tons of extras. Variable difficulty, a load of practice levels and fine-tuned gameplay make Silent Scope much more than just another gun game. True, you won't be playing this one for weeks, but it'll last longer than you think. Not as much fun as a Virtua Cop, but close.
7
Konami steps up to fill the need for a precision killing game at PS2's launch with a port of its arcade smash Silent Scope. The game made me feel like I was a sniper in Tom Clancy's novel Rainbow Six, and the pacing and level of intensity made my palms sweat and gunsights quiver as I shot my way through the levels. The aim/shoot mechanism was easy to learn and became intuitive after a few levels, and the real world cityscapes, complete with recognizable landmarks, added an element of reality and thus tension to the action. While the wobbly motions and sudden camera swings made the flying levels a bit disconcerting, SS is an early showcase game for the PS2.
Gun games have become a staple in most arcades. They're about the only games (next to racing) left anymore, and for the most part they're all the same. So when Konami released Silent Scope, it caught our attention immediately. A sniper game where the gun mounted on the machine has a separate screen, allowing you to pick off targets at close range. The question was, how would they duplicate that experience at home?
The answer--control the scope with the analog pad, and press L1 to zoom in. Red or yellow indicators appear above enemies (the color depends on how big a threat they are to you), you move the scope to them and zoom in for the kill. A gun game without a gun is usually a disaster, but this setup works surprisingly well. Besides, just imagine how much a gun peripheral that had a screen in the scope would cost! In addition to sniping enemies, you can also zoom in on bikini-clad women who will replenish your life. Some of the first PS2 games (Ridge Racer V, Tekken Tag Tournament) were without anti-aliasing, making people question the power of the system. But there are no "jaggies" in Silent Scope, making the PS2 and DC versions of the game look nearly identical. All the modes from the arcade game are there--Story, Time Attack and Shooting Range. Konami is adding new modes of play to the home version, but these will not include levels from the newly released arcade sequel, Dark Silhouette. In the version we played, an outdoor shooting range had been added, accompanying the indoor range from the arcade. For the master marksman, there's an extra mode that disables the zoomed scope so you have to hit enemies from afar.
At the end of each level you face a boss character. One hit won't do them in unless you can get a good head shot. Other levels, like the football field chase are timed where you've got to prevent the terrorists from getting away with the president's daughter (see above picture).
The only concern at this point is that the game has only six stages. If it has unlimited continues, it might be a tad too easy. Hopefully they'll add more stuff to keep replay high.
Playstation 2 Screenshots
Similar Games
Viewing games 1 to 6