Rainbow Six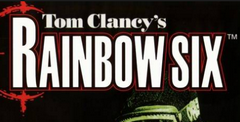 Click the "Install Game" button to initiate the free file download and get compact download launcher. Locate the executable file in your local folder and begin the launcher to install your desired game.
People say:
7
Unlike the embarrassingly dummied-down PlayStation version, Rainbow Six on the DC has everything the PC game does, plus more missions. What it doesn't have, however, are intuitive controls. This is probably the most complex Dreamcast game on the market. Since you control a tactical squad of troops equipped with lots of gadgets, it takes an awful lot of button combinations to keep things in hand. After all, on the PC you have the luxury of a keyboard and mouse. For the first few missions you'll be fumbling about and sometimes you'll feel like you're fighting your control pad as much as you are the terrorists. Having the instruction book in front of you helps, but not as much as it should--a lot of the subtleties in the game aren't covered at all in the crappy manual. Once you finally get into the swing of things, you'll find that Rainbow Six is a very satisfying tactical game that is a welcome alternative to the crowd of cookie-cutter first-person shooters out there. Not only do you complete your missions by being stealthy, but also by planning ahead of time. Properly outfitting your troops and having them work together is key (through orders and planning on a map), but the game's flaky Al makes them stumble about, sometimes rendering that planning useless. Between that and the controls, R6 can be very frustrating, but if you can grit your teeth and be patient, you'll probably enjoy the game.
6
Oh, you'll find plenty of reasons to cringe at Rainbow Six. It's got blocky, as-seen-on-PC visuals. Control is downright grueling; figuring out the button combos to switch weapons, change views, jump to different team members, etc., is about as simple as mastering Tekken combos (I wish this game supported the keyboard). And where's the multiplayer cooperative mode? Even the N64 version's got that! But give this game a chance. It's got the infamous and intense one-hit-and-yer-dead gameplay, and the mission planner is surprisingly rewarding once you get the hang of it. lust be sure to twiddle with the training missions 'til you master the controls.
7
I'm blown away by the depth of this game. As a PC port nothing was compromised. In fact, there are even more options and features including extra missions. Once you get accustomed to the commands (there are many, believe me) and settle into the rhythms of this game you're going to love it. Mission plans are deep with detail and can be customized to the hilt. Characters gain skill with each successful campaign. Eventually you can simply command your boys to do the dirty work for you. It's not an easy game either--enemies are surprisingly clever most of the time. If you don't mind a steep learning curve, Rainbow Six is well worth the money.
Download Rainbow Six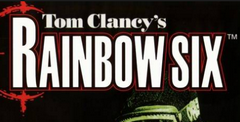 System requirements:
PC compatible
Operating systems: Windows 10/Windows 8/Windows 7/2000/Vista/WinXP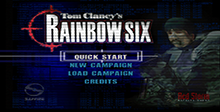 System requirements:
PC compatible
Operating systems: Windows 10/Windows 8/Windows 7/2000/Vista/WinXP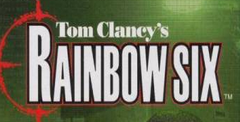 System requirements:
PC compatible
Operating systems: Windows 10/Windows 8/Windows 7/2000/Vista/WinXP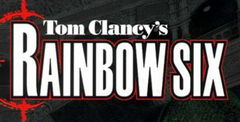 System requirements:
PC compatible
Operating systems: Windows 10/Windows 8/Windows 7/2000/Vista/WinXP
Game Reviews
Rainbow Six has gone from being an extremely successful novel by Tom Clancy, to a successful PC game...to a major video game franchise spanning multiple systems. Last month we took a look at the N64 version, developed by Saffire...and now this (along with both the GBC and Dreamcast games that we have shots of elsewhere this issue).
Developed by U.K.-based developer Rebellion (see sidebar) the PlayStation game takes something of a different track from its brethren. While the N64 and Dreamcast versions do an admirable job of capturing the spirit of the PC game, this is far more focused on the 3D action elements.
For those of you who don't have the full skinny on what Rainbow Six is about, here's a very brief update. It's based on Tom Clancy's novel of the same name and it deals with an international task force that is used to counter terrorist threats around the world. In the PC game you were the commanding officer in charge of planning anti-terrorist campaigns, before jumping in and working with a squad of operatives as they worked through the mission itself. It was a very tactical game with a lot of emphasis on reading through intelligence reports, planning meticulously what your teams would be doing before sneaking in and killing all the bad guys. The PC game saw a lot of strategy, and also incorporated a decent-sized chunk of multiplayer gaming where you and your buddies could go in and work cooperatively.
The PlayStation version is a bit different though. The intelligence reports are still there--but you don't really have to specifically plan what any of your teams are doing. The whole thing has been dummied down to the point where the main focus is the action. A major disappointment is the complete lack of any multiplayer features. Although still a few months from completion, publisher Red Storm informs us that multiplayer won't be supported in any form...so a major part of the original experience isn't conveyed. Apparently Rebellion is reluctant to include it if it can't be pulled off with sufficient quality. An admirable attitude, but disappointing.
As PlayStation games go though, it's an ambitious project. Graphically it provides a 3D environment that's unlike pretty much anything else out there (with the possible exception of Gameworks' forthcoming Medal of Honor). All of the weapons and gadgets have made the port across, and it's also interesting to note that this is one of the increasing number of games that will make use of both sticks on the Dual Shock controller--one for moving and the other providing a PC-style "look" feature.
People say:
3
If the N64 version of Rainbow Six is a good example of how to convert a classic PC game to a console, then Rebellion's PlayStation version is a textbook example of how not to. Fact...the 'spirit' of the Rainbow Six series is that you are part of a team that is working on each mission. You are simply one operative among many--not a lone soldier. For some reason, this fact is ignored here. There are no teams involved, and there is no 'good guy' Al that lets them get on with their business while you get on with yours. Fact...part of the fun of R6 is planning your missions beforehand. Why then, does the PS version only allow you to choose your insertion point? Fact...R6 is the perfect co-op multiplayer game (as exemplified by the N64 version). You don't get anything here. On top of this the controls are overly sensitive and complex, and the frame-rate is so bad it actually interferes with the combat. Shockingly, the bad guy Al is also atrocious. They ignore you, they get stuck on doors and they seem unable to navigate the environments. This is a disturbingly disappointing game. The story line and the level structure is so brilliantly conceived, and the presentation (especially the music) is so good, I'm shocked that the gameplay is so bad. The N64 game shames this by some considerable degree.
5
Funny thing about Rainbow Six: It's packed with lots of little problems, but I want to play it again and again. The graphics are rough around the edges, to say the least. Control is too touchy on the analog sticks, and don't even bother playing with the digital pad. It lacks multiplayer modes of any kind (a cooperative mode would've been awesome). But the gameplay here is so gripping and challenging that I don't mind all the flaws--much.
3
This has got to be one of the worst anythings I've played on the PlayStation in quite a while. I'm not sure what went wrong here, but this version of Rainbow Six went horribly awry. The graphics give you a worse headache than watching Blair Witch Project, and gameplay doesn't get much more annoying or shallow than this. To make things worse, they've raped Rainbow Six of its teamwork strategies, thus turning the game into...crap.
4
If Rainbow Six PS could borrow Hammerhead's 3D engine for Quake II (PS), Red Storm would have a great game on their hands. But alas. Rainbow Six has a crappy and choppy engine running it, and it affects the gameplay. Control is a bitch, with aiming as precise as a flopped NATO air strike. Plus, the big thing that everyone loves about R6, cooperative play, is not here. It's a good concept, but the game could've used a lot more time and work.
People say:
8
Rainbow Six delivers the most gripping two-player experience you'll find on the N64. Nothing beats the thrill of playing the campaign cooperatively with a second player, barking orders at each other, calling for help, covering each other's backs and planning strategies. The game was made for this kind of two-player teamwork. Even if you play solo, Rainbow Six packs a style of shoot-'em-up you won't find in any other first-person blaster. This ain't GoldenEye. Your character won't survive more than two or three bullet wounds. You'll attempt missions over and over until you find an attack plan that works. The mission planner itself is a little daunting at first (in fact, all the game's menus are clumsy), but you'll get the hang of it. Heck, it's just fun to program your squadmates' attack, then follow them around and watch 'em take care of the dirty work. Rainbow Six is not without its faults. Graphics are ho-hum. Control takes getting used to. Analog is touchy (using Auto Aim helps). You'll need to contort your fingers to shoot, magnify your view and strafe at the same time. Terrorist Al ain't too bright, and your own team will often walk stupidly into walls unless you micro-manage their waypoints--especially near ladders--in the planning stage. But don't let any of these gripes scare you away from this unique play experience.
8
This is one of those games that can make you jump a lot more than you'd like to admit. Creeping around trying to take out the very last bad guy can be quite stressful, and the game manages to build tension and suspense in a very convincing manner. As Crispin says though, it really comes into its own when you play it in two-player mode. If you've not sampled the delights of co-op play before, you should check this out.
8
Nintendo 64: $99. Rainbow Six cartridge: $60. The look on Crispin's face when I capped him: priceless. But even when you're not screwing around and shooting your human teammate, this is an AWESOME cooperative two-player game Sure it has rough graphics. It also has horrible, horrible Al (often, you can shoot at an enemy, but if he can't physically see you, he won't know you're there). It's no GoldenEye-killer, but it's still fun.
7
In a fantastical daydream, I fancy myself as a Rainbow Six expert because I played the hell out of it on the PC back in the summer of '98. That said, the N64 version is surprisingly faithful. It took me awhile to get used to the mission planner interface with the N64 controller, but hey, at least it's included. Unfortunately, some of the PC glitches, useless Al and ctippy graphics have made their way to the N64. GoldenEye fans, check this out.
When the PC version of Rainbow Six was released last year, pretty much everyone went completely ga-ga over it. In a time when Quake II was ruling the roost, here was a game that used a completely new 3D engine, was based on a book (a book ferchrissakes!!!) by Tom Clancy, was from a relatively new publisher and mixed action elements with some pretty beefy strategy. Before it was finished a lot of people thought it was a little over-ambitious, but once it was released it helped establish a new sub-genre of action game. Who knows what you'd call it, but it's kind of a tactical/strategy/action thing. Sure, it had some problems...like an Al system that forced some of the NPCs (non-player characters) to act a bit odd, and it had some weird multiplayer quirks--but at its heart it was a good, solid game. The kind of thing you only normally get on the PC, and the kind of thing that console gamers look at and say, "I wish we had something like that."
Well, lookee here...Red Storm has recognized this, and has commissioned a host of console versions. There's to be a Dreamcast version when the system launches, a PlayStation version that's a completely reworked game by Aliens vs. Predator developers Rebellion in the U.K., a Game Boy game (the inspiration for which you have to find surprising!)...and then this, the N64 game which we should see in stores in time for Christmas.
Based on Clancy's most recent jack Ryan novel, the game puts you in the position of the commanding officer of Rainbow Six--a multi-nationally funded anti-terrorist organization that has to quickly curb any nastiness with the minimum amount of fuss. As CO, your job means that you have to be in complete control of every aspect of each mission...and that's what sets Rainbow Six apart from all other 3D action games.
When you start a new campaign, which will take you through 12 individual missions, you'll be faced with a large amount of information to digest before you move into any actual "doing." Before doing anything you have to look through intelligence reports and briefings to find out exactly what it is you're supposed to be performing. Once armed with the facts, you have to pick a team of operatives from a list of 20 possible soldiers from around the world (each member has unique skills) and then arm them with the equipment suited for the mission in hand. Having done this, you can survey the plans of the location you're heading to, split your group up into teams and then plot points on a map indicating where you want them to go.
This whole "planning'" phase is extremely important to the success of the run in, kill everyone, rescue hostages and get out as quickly as possible thing, so you need to give everyone something important to do. The mission planner will give you the flexibility to send your guys into action via different routes and then get them to hold their position before proceeding. By assigning orders to certain tasks you can send your boys in, get them into a strategically important location and then make them wait unti everyone else is ready to proceed.
Once all of your plans are set, you step into the action element of the game where you take on the role of one of the soldiers. As the mission starts you'll see your teammates run off and carry out their orders exactly as you specified. You can choose to follow instructions to the letter--but if circumstances change you can choose to do a "lone soldier routine" and just storm in guns blazing and try to blow stuff up without getting killed.
You can't play this thing like Quake or even GoldenEye for that matter though. You Start off with 20 guys to choose from and it's in your best interest to make sure they don't get capped in the first couple of missions. The team members are effectively your "lives"--if you get killed you take on the role of another soldier--but once everyone's dead you no longer have any men with specific skills to send into battle. Each character has his own personality traits, and as you work through the game you actually find that you can rely on certain guys to get the job done. The idea is that if a character gets cut down midway through the game, you have some kind of emotional attachment. In practice it doesn't quite work like that, but if you have a particularly experienced guy who's fast and accurate, it is really annoying when you don't have him to rely on anymore. It certainly makes things more fun than the usual cannon fodder you find in most action games. Unfortunately, the version we had for this preview didn't have the Al system properly implemented, so we can't comment on whether the soldiers act as dumb as their PC counterparts. Let's hope nouask a PC gamer about Rainbow Six and they'll recount frustrated stories of soldiers not being able to walk through doorways.
Technically this is certainly an impressive achievement for the N64 though. While you wouldn't necessarily expect some of the gameplay elements to be suited to joypad play, it's surprising what a good job the guys at Saffire have done to take it away from a mouse-based environment. On a purely cosmetic level it has to be said that the graphics engine is very impressive. With a 4-Meg pak slapped into the machine the 3D engine produces some amazing results. Running around inside the British Houses of Parliament and up the clock tower of Big Ben is particularly impressive with some beautifully drawn textures. It all runs very smoothly too and doesn't resort to excessive fogging in the more expansive levels.
While the PC version offered a comprehensive online multiplayer experience, the N64 version offers something that has to be applauded...a two-player co-operative mode. Sure it has your usual deathmatch play (although only for two players) but the co-op stuff is what could help make this a game people can really dig. Sneaking into an enemy base camp with a buddy can be quite an exciting experience--as long as you don't get pissed off and just start shooting at each other with heavy pieces of artillery.
MANUFACTURER - Saffire
THEME - ACTION
NUMBER OF PLAYERS - 1 or 2
People say:
6
It's amazing what they can cram into the Game Boy these days. Whether something is a good idea or not, you have to admire the talent that goes into cramming the major elements of a game like Rainbow Six and making it 2D, 8-Bit and portable. Somehow Crawfish has managed to capture all of the basic story elements from the first PC game and convey them adequately. Pretty amazing. In fact, it actually manages to cram in more of the strategy elements in than Rebellion's lackluster PlayStation version. Impressive indeed. The only problem is, the resulting game is nowhere near as fun or as tense as its grown-up 3D brothers and sisters. Part of the fun with the other versions is sneaking around the environments and ducking down so you're not seen. The transfer to top-down 2D kinda removes this element, and you end up just walking around maps that are too damn big, and not filled with enough bad guys to shoot at. By removing the uncertainty and the stealth aspects and neglecting to replace them with all-out action, it seems that Red Storm has missed out on something that could've been very absorbing. Unfortunately, it all ends up being rather boring instead. This is an impressive game "on paper," but you'll very quickly tire of it. Graphically it can get hard on the eyes at times too.
4
Rainbow Six for the Game Boy tries to cram in every feature of its PC big brother. You get all the weapons, the gear, the team members, the planning mode and the story. Trouble is, not much survived the miniaturization. Planning is a chore-especially figuring out how to place Go Codes. The game itself fails to capture the tension of the original. Hostage and teammates often get stuck on walls when following you. This thing's for patient gamers only.
4
This game, on this platform makes zero sense, no matter how you look at it. By taking away the "first-person" POV, you're castrating the realism, atmosphere and tension of the original. Then you give the game a bunch of sophisticated options (like organizing squads and equipping agents), and you've automatically alienated the handheld shooting fans. What other demographic are you supposed to be reaching out to? Not this reviewer.
5
If this was all the PC game was, I can't imagine having ever been interested in it. Who's idea was it to port this to the Game Boy, anyway? There are just some platforms you shouldn't try to port games to. It's just too limited. Rainbow Six needs the kind of immersion afforded by 3D, or needs to be completely adapted to take advantage of the limits of 2D. Some have been able to achieve it, but this just isn't enough game to hold my interest.
Nintendo 64/N64 Screenshots
GameBoy Color Screenshots
Similar Games
Viewing games 1 to 15